Review
SonicGear BlueSport 3 (2017) sports Bluetooth earphones review — Barely usable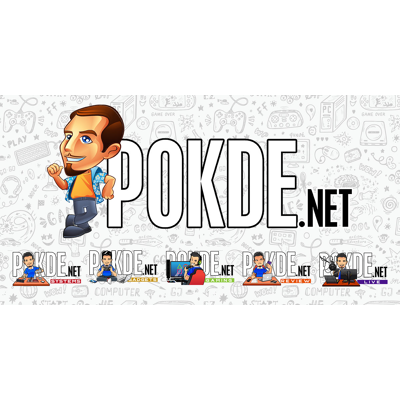 Positives
+ Comfortable
+ Cheap
Negatives
- Cable connecting the two ends is too long
- microUSB connector in unprotected from sweat
- Flimsy build quality
- Wonky audio controls
- Horrible sound quality
SonicGear is a rather well-known manufacturer of budget peripherals. They are part of Leapfrog Global, which is also behind Armaggeddon and Alcatroz. Today we have here the SonicGear BlueSport 3 (2017) which is their latest Bluetooth earphone targeted at the fitness enthusiasts who enjoy listening to music during their workout sessions.
Unboxing
The SonicGear BlueSport 3 comes in a simple but striking packaging, with red accents on a black background. You get a peek at the earphone through a clear cutout, so you know for sure which color you are getting. Ours here is the Red Black one, which looks pretty decent actually. There are three other color options available too if this is not your favorite look.
Aside from the earphones, you get three sizes of eartips, a USB-to-microUSB cable and user manual. Not really impressive, but it will suffice for most users.
Appearance
The SonicGear BlueSport 3 features earhooks for a more secure fit even during vigorous activities. The shape of the earpiece actually reminds me of a boomerang with its curved shape. The earhook is quite flexible, which should be good for comfort. The earpiece is coated in a soft-touch finishing. The entire earphone consists of only plastics, and feels rather cheap. I am not a fan of the cables too. Being flat is good but they are rather thin and feels rather flimsy.
Unlike the Sudio Vasa Bla which has the battery on a separate block and the controls on the other, the SonicGear BlueSport 3 crams them all on one end. However, for a sports-oriented pair of earphones, they have seemingly forgotten that sweat can, and will, get into the exposed microUSB port here. A rubber seal would have been a great protection here.
Specifications
User Experience
To pair the SonicGear BlueSport 3 with your smartphone, all you have to do is press the middle button for three seconds. You will then have to search for the SonicGear BlueSport 3 from your smartphone and pair with it. Beware though as the SonicGear BlueSport 3 will play at full blast every time, so adjust the volume from your smartphone before you play any music with the SonicGear BlueSport 3 in your ears. The controls gets weirder from this point onwards though. The + and – keys do adjust the volume, but you have to long press them to raise or lower the volume. Single taps will get you to the next or previous song instead. Why didn't they label them as forward and backward keys in the first place?
The SonicGear BlueSport 3 comes with three differently sized tips, but I just could not get a proper seal with the SonicGear BlueSport 3. I am not sure if it was intentional or not, but the size of the eartips are pretty standard, leading me to think that SonicGear designed the earpieces to be too short to properly insert the eartips into my ears. Comfort wise, they are okay, probably because of the earhook which makes them hold onto your ears instead of relying on the eartips gripping your ear canal to prevent them falling out. The cable between the earpieces are really long and I don't really understand why.
Now that we have gotten comfort out of the way, let's get down to the sound. To be honest, they do not sound good at all. In fact, I would not recommend them even if you have never tried any proper earphones. They sound worse than even the common earbuds you can get with budget smartphones. The bass is not punchy enough , while the rest of the music sounds as if you are listening to music underwater.
SonicGear claims the SonicGear BlueSport 3 has more than 150 minutes of battery life, and as far as my testing went, it did last longer than 2 hours and 30 minutes. I did not test it any longer as the sound quality was just too atrocious for me to put these earphones into my ears. Recharging it is fairly simple, with the microUSB port meaning that you can easily juice it up with your smartphone charger or powerbank, if you haven't upgraded to a recent device with a USB Type-C port, that is.
Conclusion
The SonicGear BlueSport 3 is cheap. At only RM38, it costs a fraction of the money that the other Bluetooth headsets are asking. You do get what you pay for. What I cannot accept is that it is really cheap in terms of build quality and also the sound quality. These do not sound good at all. I would very much prefer spending a little extra money and sacrifice the wireless functionality for wired earphones like the Edifier P293 or Xiaomi Piston 2.1 which definitely sound better than this pair of pitiable earphones.