Review
Tronsmart Element T6 Mini Review — Small, Portable, Yet Surprisingly Loud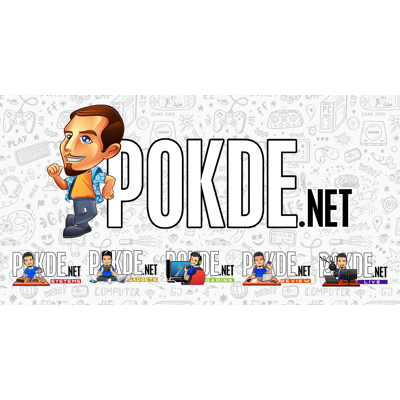 Overview
The Tronsmart Element T6 Mini is a portable speaker that comes with several neat features, making it ideal for travelling around.
Positives
+ IPX6 waterproof
+ Bass is surprisingly punchy
+ Good battery life
+ Easy to bring around
+ Flexible in terms of connectivity
Negatives
- Buttons need some force to press
- Cables could be longer
In this review, we take a look at the Tronsmart Element T6 Mini, a portable version of its larger T6 brethren. Will it impress? Let's jump straight into the review.
Unboxing the Tronsmart Element T6 Mini
Inside the packaging, you will find the following items:
The speaker itself
User manual
Warranty card
USB-C to USB-A charging cable
Auxiliary cable
Shoelace
Appearance
As you can tell by its name, the Element T6 Mini comes in a compact form factor at just 5-inches tall. It's wrapped around in a fabric weave with a rubberized top. It's essentially just as wide as its sibling, with the key difference here being the height.
It comes with water resistance, so you're assured of some protection when you go and travel with the speaker (we wouldn't recommend submerging it in water though).
At the back, you'll find the rubber enclosure which hides the USB port, auxiliary port, and a microSD slot which sits above the previous two ports. It looks like a simple gadget so it's not meant for a fashion statement. It's definitely not one that will look odd wherever you bring, just in case it's something you're worried about.
Tronsmart Element T6 Mini Specifications
| | |
| --- | --- |
| Drivers | N/A |
| Frequency Response | 20Hz – 16,000Hz |
| Sensitivity | N/A |
| Impedance | N/A |
| Connection | Bluetooth 5.0 |
| Wireless Range | Up to 30m |
| Battery | 2,500mAh (up to 24 hours) |
| Weight | 560 gram |
| Colour | Black |
User Experience
Pairing
Setting up and pairing the speaker is pretty standard. You just need to power it up and find the speaker on your smartphone using Bluetooth. When paired, you can use it to accept calls without directly interacting with your smartphone. The call quality was decent and we had no problems in communicating with the built-in microphone.
You can also use it with your PlayStation 4 via the auxiliary input to the DualShock 4 controller. My only complaint is the length of the cables. It would be more versatile had the cable length been longer.
As you can see, there are four buttons on the speaker; Power, Volume Down, Play / Pause, and Volume Up. Pretty straightforward. The thing that I didn't like about them however is the fact that you need to some force to press them. Not much of a complaint, but it's a minor hassle that people should know of.
Sound
The Tronsmart Element T6 Mini's 15W power has decent volume to blast in a large but quiet living room. Its audio quality is clear and it offers a clean treble. There was no problem in hearing all the musical instruments in songs. Despite its size, the bass is surprisingly good. Of course you can't say it's the best, but for a speaker of its size, it's powerful.
We even tested it out for gaming on PlayStation 4 and it has good audio clarity. If you play first-person shooters like Call of Duty: Modern Warfare, footsteps in the game was clear and noticeable, which is a good thing. Explosions in the game also comes with a bang, which helps for immersion.
Battery Life
Tronsmart claims that the Element T6 Mini can last up to 24 hours on 50% volume and we can't argue with them. Then again, who would play non-stop music for a whole day right? Even if you would, your smartphone probably wouldn't last as long as the speaker itself. The battery certainly lasts long, even with the smaller 2,500mAh battery compared to its sibling.
As for the amount of time that's needed to charge it up, well I found that it needs roughly 3 hours for a full charge, which isn't bad seeing how long it can last.
Tronsmart Element T6 Mini Verdict
Portable Bluetooth speakers are probably not on the wishlist of most consumers but if you are indeed on the lookout for one, the Tronsmart Element T6 Mini is a great choice. For the price of RM149, it certainly is an attractive option if you're looking for a portable speaker that can last long.
They are also offering the speaker at a promo price of RM119 at their official store (at the time of this writing). It's certainly offers good value for money. And with that, we award the Tronsmart Element T6 Mini with our Silver Pokdeward.
Big thanks to Tronsmart for providing the Tronsmart Element T6 Mini that was used in this review.