Review
vivo Y78 5G Review – A Very Surprising Stamina King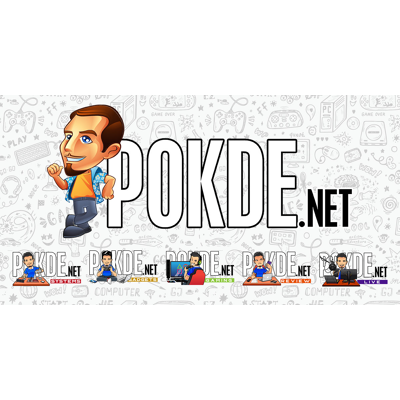 Positives
+ Good performance for its price, especially with 5G support
+ Excellent display with 120Hz refresh rate
+ Eye-catching design
+ IP54
+ Under-display fingerprint scanner is insanely fast
+ Main camera is works pretty well
+ Good charging speed via included 44W FlashCharge charger
+ Superb battery life
Negatives
- Mono speaker
- No telephoto camera
- No wireless charging
- Slippery to hold
- 2MP Bokeh and Super Macro cameras need some work
Unboxing the vivo Y78 5G
Starting off the vivo Y78 5G review with the unboxing, the packaging is a simple white box with some its branding kept to a minimal, relatively speaking. Some of its key features are listed on the rear. Inside the box, you can find the following items:
44W FlashCharge charging brick
USB-C cable
Documentations
SIM ejector pin
Clear protective case
The vivo Y78 5G smartphone itself
Specifications
SoC
Qualcomm Snapdragon 695 5G, 6nm
RAM
8GB + 8GB Extended RAM 3.0
Storage
256GB
Display
6.78″ FHD+ (2388 x 1080) Curved OLED display, 60° curvature
8000000:1 contrast ratio
1300 nits brightness (peak)
120Hz refresh rate
300Hz touch sampling rate
Rear Camera
64MP OIS Anti-Shake Camera + 2MP Bokeh + 2MP Super Macro
Selfie Camera
16MP Textured Portrait Camera
Battery
5000mAh
44W FlashCharge
Smart Charging Engine
Dimensions
164.3 × 74.8 × 7.89 mm
177g
Ingress Protection
IP54
Software
Funtouch OS 13 based on Android 13
Colours
Dreamy Gold and Flare Black
Performance
Starting off our benchmark suite with Antutu v10, the vivo Y78 5G might not look good if you compare to the other devices but keep in mind that it's a Snapdragon 695 as opposed to the top 3 devices using flagship-level chips. It performs pretty much where we'd expect it to, and this gives you an idea of where it stands when put against a more comparable chip, the midrange Snapdragon 7 Gen 1.
In Geekbench 6, I'm surprised it did better than the CE 3 Lite, which uses the same chip, the difference is essentially negligible. Compared to the previously launched Y36 however, the difference is more notable. Compared to the top 3 devices, you can tell that it's catered to a more budget-focused crowd if the price didn't make it obvious enough for you.
Moving on to 3DMark Wild Life Unlimited, we're not surprised to see the score here as it's quite resource-intensive. You will need a much stronger GPU to excel here but on the plus side, the stability was rated at 99.7%, meaning it was consistent throughout the stress test. Right after it finished, the vivo Y78 5G felt just a little bit warm, which is good.
Lastly on PCMark Work 3.0, the vivo Y78 5G did better than I expected as it came close to breaking the 10,000 mark. Basically, it should be able to handle real world use just fine, with graphical apps being its weakest point. If you're just going to use it for messaging, online browsing, social media, and similar tasks, it can do all of that with ease.
In case you're wondering, the vivo Y78 5G broke a record when it comes to the battery endurance test. It is now the longest running non-gaming Android smartphone in our list of benchmarked devices, coming in at 17 hours and 54 minutes (1,074 minutes). It was only beaten by the newer ROG Phones, which come with an extra 1,000mAH battery capacity in comparison.
As for charging speed, this is what I managed to get using the included 44W FlashCharge charger:
15 minutes = 39%
30 minutes = 65%
45 minutes = 88%
52 minutes = 100%
Camera
With the recent affordable vivo smartphones doing surprisingly well in the camera department, I was stoked to see how this performed. In short, I was impressed, but you have to keep your expectations within reasonable levels. It managed to capture a good amount of detail but you can see that it suffers quite a bit when zoomed in.
I would describe it as one that is more light-dependent than a good number of smartphones out there as the shutter speed tends to be rather slow if it's not bright. This would result in it having trouble with moving subjects, which is a lot more apparent in low-light environments. With that being said, you can get pretty decent low light shots if the subject is stationary.
The Good
There are a number of good reasons to consider the vivo Y78 5G. For starters, the dual curved OLED display here certainly makes it seem like it's miles ahead of its asking price. It's a Full HD+ resolution with 120Hz refresh rate and a 1,300 nits peak brightness, levels which you'd typically see in flagship-level smartphones. The 300Hz touch sampling rate, while not insanely fast by today's standards, is still pretty good. Furthermore, there is a Smart Switch feature for the refresh rate which automatically adjusts it in order for you to enjoy the buttery smooth 120Hz refresh rate and dialing it down for better battery efficiency when possible.
This one is minor but I feel like it's worth pointing out; the under-display fingerprint scanner works insanely fast. During the setup process, it seems like it's a bit slow to read my fingerprint but once everything has been set up, it takes less than half a second to get me in. Sure, it still suffers from the same problems as other smartphones, most notably having difficulty to read when your finger is a bit wet but to find something this good in a smartphone this affordable is great to have. I'm sure most people would end up taking this for granted and forgetting about it soon after using it.
Next up, it has eye-catching looks, which seems to be trend for vivo smartphones for a while now, looking more like (and sometimes better than) flagships. The Dreamy Gold color is clearly the better looking of the two available options, and it manages to do this with a non-glossy finish, making it far less susceptible to fingerprints. The curvature of the display just adds to the premium look to the vivo Y78 5G, which is great. They even managed to do this without sacrificing on build quality as it's IP54 certified against dust and water. It feels like a shame to put on a protective case here given how it looks.
Lastly, the vivo Y78 5G is pretty affordable for what it offers. For RM1,399, you get a midrange smartphone with a class-leading display, 120Hz refresh rate, 5G support, fast charging, surprisingly good main camera, and enough performance to get through your day. Keep in mind that you get 8GB RAM (with an additional 8GB Extended RAM) and 256GB storage, which is certainly more than enough for most consumers today.
If you're looking for more options and willing to spend a bit more, check out our vivo v27 review by clicking right here.
The Bad
As good as the vivo Y78 5G is, it does have its fair share of drawbacks. For starters, you only get a single speaker here on the bottom. This is a bit of a shame given how good the display is, as having stereo speakers here would turn it into a multimedia beast. If a succeeding model can have stereo speakers while still maintaining its asking price, I'm sure it would attract an even larger crowd.
Next up, it doesn't have wireless charging. I'm sure this was done as a cost-cutting measure and it does come with a 44W FlashCharge charging brick which is still pretty fast. Since wireless charging isn't something a lot of people would use consistently in this day and age, this is still forgivable but it's at least worth pointing out.
Lastly, while it does have an attractive design, it does have one caveat, which is that it's slippery to hold. I did mention earlier about how it would be a shame to use a protective case as it would cover its good look, this would be one practical, and important, reason to use one. After all, no point in having something that looks good if you end up breaking it. Those with larger hands, longer fingers, or generally confident about their grip should be fine but if you're even remotely clumsy, a protective case is a must with this.
vivo Y78 5G Verdict
The vivo Y78 5G is a complete package, and then some at an affordable price. At RM1,399, it sets a relatively high standard on what to expect from affordable, midrange smartphones moving forward. It does have its fair share of drawbacks but at this price point, you can't really complain given how much you're getting out of it.
At the end of our vivo Y78 5G review, I award this smartphone with our Silver Pokdeward.
Big thanks to vivo Malaysia for sending us this smartphone for the purpose of this review.