Review
Edifier H297 IEM Review; Clarity in Portability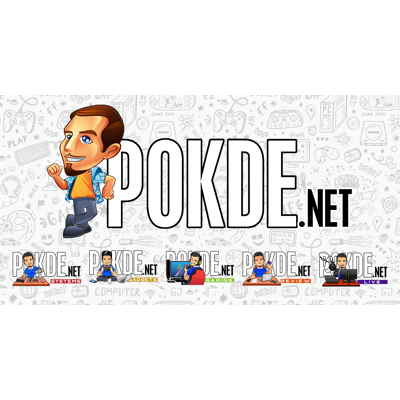 Positives
+ Elegant design, goes with pretty much any fashion statement
+ Kevlar cables are very durable and surprisingly easy to manage
+ Ample accessories to give you plenty of options for fitting
+ Classy metal case for carrying around
+ Absolutely perfect balance of bass, mids and highs
Negatives
- Wish the chamber was made of metal
- No microphone so it's a bummer to use on smartphones
Introduction
So we've reviewed a slew of Edifier headsets and if you've been reading them all, you've probably realized by now that Edifier makes good sounding products at affordable prices. Apart from that, we've rarely reviewed their earphones other than their Edifier P293 IEM which is their entry level earphones that sounds just superb for their price tag. See, Edifier pleases your pockets because that's exactly what most of us wants. If you remove those barriers, what do you get? The Edifier H297 IEMs, that's what. The Edifier H297 is Edifier's high-end, premium in-ear monitors that delivers surprises after surprises. Let's get to them one after another.
Unboxing
Edifier has a pretty predictable box design now and it's grace is in its simplicity. The front face of the box is black, showcasing what the Edifier H297 looks like with large typography of H297 neatly placed together. The logo is positioned at the top with a blue background to make it stand out. Like I said, simplicity.
At the back, is a clear view of what you would be getting when you purchase the Edifier H297 IEMs. Along with a little technical information for your reference. It definitely is well presented and belongs on shelves (or hooks if you want to consider the plastic tag at the top).
Removing the outer cover unveils the black box containing the content which can be flipped open. This grants you the first sight of the Edifier H297.
So what you see inside, at the top is the pair of earphones, some spare ear buds, and a metal case for carrying your earphones around. it's pretty easy to remove each of these items, but there are more items hidden inside the case. Now, let me reveal the full content and lay them out for you.
Let's go clockwise. Top left are two extra pairs of the default ear tips but with different sizes to fit your earlobes accordingly. Top right is the Edifier H297 earphones set. Next is the Edifier metal case, a separate set of slightly more convex ear tips, a clip to avoid the cable dangling too wildly, and two pairs of ear plug type tips. That's quite an inventory of items included in the box to cater to pretty much every possible ear in the world!
Appearance
The Edifier H297 is an elegant pair of earphones. The base of the earphone unit is made of tough plastic, donned with finely crafted metal piece with concentric design, etched with Edifier's logo on it. These are CNC precision cut making the look luxurious as they are. The case is droplet shaped and comes with only one color – gun metal gray with silver that goes with pretty much any fashion combination. The cord escapes the earphones through rubber tips and dive all the way to the metal encased splitter which marries the two cables into one.
The splitter has a slider above it to keep things in order and untangled for maximum comfort and cable management. Speaking of cables, the Edifier H297 uses Kevlar multi-fiber weaving cord to deliver the coming years. Inside, the wires are assembled using hand-twisted multi-fiber weaving method, while the core wire is made from Kevlar which is known for it's durability, flexibility and lightweight. This also means, while the earphones are tough built, they are extremely light-weight at the same time for comfort. The zig-zag design on the cable gives it a funky look, matching fun with elegance at its best.
Your audio device connects to the Edifier H297 via the 3.5mm audio jack that is connected to the Kevlar cable with a rubber fitting. The metal case is etched with Edifier's insignia and the tip is gold-plated, again for long lasting purposes. By now you can already tell how Edifier has put plenty of effort in the durability of this product. Still not surprised? Let's dive into the specifications.
Specification
Drivers
10mm N50 Neodymium magnetic drivers
Multilayer composite biological diaphragm
OFC (Oxygen-Free Copper) voice coil
Frequency Response:
20Hz ~ 20kHz
Sensitivity:
105dB
Impedance:
32Ω
Cable:
1.3mm Kevlar
User Experience
The first thing that we need to identify is, which eartips to use? I swapped to all three of them and my favorite were the larger size of the default ones. Which one are the default ones? Let me run through all of them one by one.
These are the default tips and they can be differentiated with the blue inner sole. I find these perfect sounding, keeping a well balance between the silence inside and comfort. I used these on a continuous 4 hours flight recently and I literally forgot that I had them on. That's how comfortable these were to me. You should start your exploration with these.
These are slightly more convex eartips. These are more of a bullet shaped tips and they dive deeper into your ears, closer to the ear drums. I find this one a little alarming for my ears, so I didn't use them.
Finally, we have the foam eartips. To use these, you squeeze them first, then insert into your ears. The sponge will then expand and fill the entire space. This will drastically reduce environmental sound, so you should be very cautious when using these pair of eartips.
You can also decide whether you want to use them as over-the-ear or just in-ear. If the former is your preference like mine, you can attach the earhooks provided together with the package. These are pretty easy to assemble and disassemble. Having the earhooks will also prove convenient if you visit the gym frequently.
Now, the output delivered by the Edifier H297 is very interesting. I've tested this on several devices; audio interfaces, in-flight entertainment, ASUS ZenFone AR, Samsung Galaxy Note 5, Supreme FX onboard the ASUS Rampage 5 Edition 10 and even on the ASUS Cine 5 speaker's audio output. The sounds is very well balanced. The bass is just about right, with not too much thumps. But the mids and highs are to fall in love with.
The 10mm drivers really deliver their promises. I tested the Edifier H297 at maximum volumes just to detect any distortion and it's really impressive to see (or rather hear) how your ear drums might break, but the Edifier H297 wouldn't distort! Take note that this is the same driver size as was used in the Simgot EN700 Bass IEMs that we just recently reviewed and identically, these can match each other out. If you're an EDM/House music lover, then the Simgot would punch your ears harder. However, if you like soothing music or prefer pop shots or even some clean rock music, then Edifier H297 is definitely what you would want to get for yourself. The dynamic range of this earphone is pretty massive too especially if you test them with the ear plug type eartips.
When you're not using the earphones, you can store them in this metal case which on its own looks elegant!
Now, if you ask me, I would have a wishlist on the Edifier H297. Instead of using the plastic chamber, it would have been awesome if it was constructed with aluminium instead. With some glossy metal shine, not only it would give it a beautiful look, it would also make the drivers perform better with improved resonance compensation. But of course, for the price tag that Edifier has put on the Edifier H297, I don't complain much ;)
Conclusion
RM279 definitely makes the Edifier H297 a steal! I've been using it for well over 2 weeks now and I'm still finding an area for it to flaw. I mean, this is the price range for mid-range earphones, but the Edifier H297 is capable of going heads-on with high-end earphones that you can find in the market. It fell very close to the Simgot EN700 Bass which is almost twice the price. The Edifier H297 is a proof that when you remove cost barriers, Edifier is capable of producing pretty much anything that our ear desires. Well balanced dynamics, elegant design, and yet excellently priced. Hands down, it deserves a Gold pokdeward from us!