Review
Edifier W293BT Bluetooth earphones review — no music no life?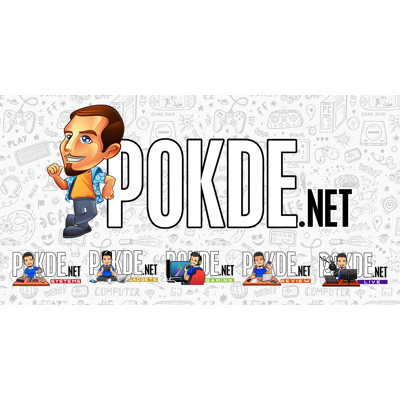 Positives
+ Premium packaging with a nice pouch
+ Uniquely designed earpieces
+ AptX support
+ Good sound quality
+ IPX7 water resistance ensures no damage will come even if you literally sweat buckets
+ Excellent battery life
Negatives
- A hard case would have been preferable
- Buttons are way too stiff
- Unique shape doesn't sit too well in the ear when running
Introduction
There are lots of wireless earphones out there, so how do you stand out? Edifier seems to take the sports-oriented route, by packing their wireless earphones with some level of water resistance. Given the fact that wireless audio is a lot more attractive to the fitness buffs than the audiophiles, this might seem like a great idea. Edifier's W293BT wireless earphones offers not just waterproofing on par with recent smartphones, but also a very unique design. Probably Edifier wanted to convey a message with this design, but let's get down to the full review.
Unboxing
The Edifier W293BT comes in a printed sleeve. The front shows the glossy bright silver variant, which is probably the most unique looking variant they have.
The full list of specifications is over on the back. While the Edifier W293BT supports AptX and is even listed on AptX's official page, there is no hint of AptX support here on the packaging, however the more obscure AAC was listed.
Sliding off the sleeve — with much difficulty, I must add — reveals a nondescript black box. The box is pretty sturdy, and gives assurance that the contents will survive whatever your local postal service guys can throw at it.
Lifting off the lid, reveals the earphones along with the selection of eartips and wingtips. The Edifier W293BT is fitted into a round foam block, holding them in place securely.
Here's the full array of accessories. You get a selection of three eartips, three wingtips, a USB cable, a soft pouch, user manual and a cable clip to shorten the length. I would have preferred a hard case like the one that was included with the Edifier H297, but I guess the Edifier W293BT isn't worthy of such luxuries.
Appearance
The uniqueness of the Edifier W293BT's lie in the shape of the earpieces. They really do resemble oxygen tanks, and mine are finished in a glossy black. I would consider these to be pretty attractive, but they don't look too ergonomic to me.
The Oxygen branding is found on the controller piece, which also houses the buttons.  The cord connecting the two earpieces are stiffer than I would like, as are the buttons, but more on that later. Overall the Edifier W293BT does have a unique look, with oval eartips and small wingtips that don't squeeze into your concha but just rest in the recess near your ear canal's opening.
Specifications
| | |
| --- | --- |
| Drivers: | 8mm dynamic Neodymium driver |
| Frequency response: | 20 Hz – 20 KHz |
| Sensitivity: | 105 dB |
| Impedance: | 24 Ω |
| Input: | Bluetooth 4.1, A2DP, AAC, AptX |
| Battery life: | 8 hours playback, 300 hour standby |
| Charging: | 90 minutes |
User Experience
In their bid to achieve the IPX7 water resistance rating, it seems that Edifier forgot about usability. The buttons here on the Edifier W293BT are the stiffest I have ever pressed. They were so stiff that I had some trouble keeping my thumb on them for the functions which need a long press. That includes turning on, a even longer press to pair a new device, moving forward or backward through a playlist, and turning off the Edifier W293BT. That's quite a lot of functions and I wish these buttons were easier to press.
Moving on, the uniquely shaped earpieces aren't really that great in terms of fit. They practically rely on the wingtips to remain lodged in your ears for anything bumpier than a brisk walk. The earpieces are quite heavy, and would have been better if they were designed to be worn over-ear. They are impossible to wear over-ear, and the cable is definitely not helping. It is stiff, and has some memory, with the kinks obtained from the original packaging still visible after nearly a month of use. Coupled with the inability to wear them over-ear, the earpieces bounce around quite a bit, causing some noise when used for running. The nozzles have an oval opening, as do the original tips, but they work fine with all of the standard tips I had around.
Now the most important part. Sound quality. The Edifier W293BT was definitely the better earphone when compared against the Edifier W280BT that I recently tested. The bass, mids and highs are a lot more detailed, but the upper mids appear to be boosted a bit too much, with sibilance rearing its ugly head once in a while. It was especially apparent before burning in, which took around 20 hours. After the burn in, the Edifier W293BT seemingly tightened up, with a more defined performance across the board. Edifier claimed these earphones offer exceptional bass response but these don't really deliver copious amounts of bass, or even particularly detailed bass, so I am not sure what Edifier is getting at. Not that I don't like it that way, but just why?
The Edifier W293BT lived up to its claimed battery life of 8 hours, lasting a good week with hour-long listening sessions every day. Charging up took an hour and a half, just as Edifier claimed too. It is rated for 5V 0.5A charging, and switching to a faster 5V 2.4A output on the TP-Link UH720 7-port USB 3.0 hub didn't yield any faster charging speeds.
Conclusion
Is the Edifier W293BT worth the RM199.90 Edifier asks for? If you want a pair of wireless earphones with good sound quality, yes, these are great for the job. However runners might prefer the Edifier W280BT which doesn't have the annoying noise of the earpieces bouncing in my ears exhibited by the Edifier W293BT. Which is a real shame, given the impressive IPX7 water resistance rating of the Edifier W293BT. It is a decently premium pair of earphones with a unique design and good sound. For that, I would gladly award it our Bronze PokdeWard. Also, for those who claim "no music no life", these are literally oxygen tanks to sustain you.
Our thanks to Edifier Malaysia for the Edifier W293BT in this review.