ZOTAC Unveils ZBOX Q Series Mini PC – World's Tiniest Workstation Mini PC With Nvidia Quadro!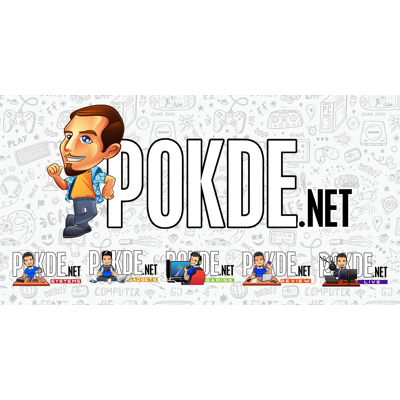 ZOTAC has unveil their latest ZBOX Q Series Mini PC which is the world's tiniest and first that comes with NVIDIA Quadro graphics with Pascal architecture.
ZOTAC ZBOX Q Series Mini PC
The new ZBOX Mini PC Series lineup is set to be demoed at the NAB Show in Las Vegas, USA, meaning it will be the company's first miniature workstation solution. As mentioned earlier, the series features the NVIDIA Quadro graphics with Pascal architecture, ranging from the P1000 to the new VR ready P5000. All three of them comes equipped with an Intel Core i5 or i7 processor.
The P1000 utilizes an Intel Core i5-7200U processor and NVIDIA Quadro P1000 (4GB GDDR5 128-bit). For hard-drive and memory wise, it offers a M.2 SATA 6.0 Gbps SSD slot, 2/5-inch SATA 6.0 Gbps HDD/SSD bay, and two 260-pin DDR4 2133 SODIMM slots.
There are two USB 3.0 ports for you to utilize and also four HDMI 2.0 ports for display. At the front port, there's also a 3-in-1 card reader. The P1000 adds versatility and mobility with VESA mounting compatibility, meaning that you can lay it, hang it, or hide it behind a display.
For the P3000, it's graphics card offers 6GB GDDR5 192-bit. With the mini PC, you'll be getting an Intel Core i7-7700T quad core processor. On the rear, it has 2 USB 2.0 ports and 2 USB 3.0 ports. Head to the front, there's 2 USB 3.1 ports and also the 3-in-1 card reader.
Hard drive wise, there's four M.2 PCIe/ SATA SSD slots and a 2.5-inch SATA 6.0 Gbps HDD/SDSD bay. In addition, there's also two 260-pin DDR4 2400/2133 SODIMM slots (up to 32GB) for you to utilize.
Last but not least is the QK7P5000. It's NVIDIA Quadro offers 16GB GDDR5 256-bit. As for the processor, it uses an Intel Core i7-7700T, similar to the P3000. This mini PC is VR-ready on the go. Storage wise, it offers the same as the P3000. Besides that, port wise, it offers similarly to the P3000 as well. It comes with 2 HDMI 2.0 ports too for display.
For more information on the series, you can click here to check that out.
Pokdepinion: Prices of the mini PC series hasn't been confirmed yet. Guess we have to wait to see if it's worth to buy or not.