Sony Malaysia Unveils New EXTRA BASS Wireless Speakers with X-Balanced Speaker Units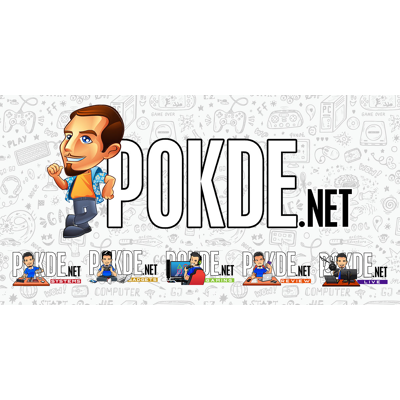 The folks over at Sony Malaysia have unveiled three new EXTRA BASS wireless speakers with X-Balanced speaker units. These are the Sony SRS-XB43, Sony SRS-XB33, and Sony SRS-XB23 wireless speakers.
What's New In the EXTRA BASS Sony SRS-XB43, SRS-XB33, and SRS-XB23
As many of you many know by now, the EXTRA BASS lineup has been known to deliver deep, punchy bass across every product in its lineup. The biggest new thing in the lineup of new wireless speakers is the X-Balanced Speaker Unit. It is said to be capable of high sound quality and powerful sound pressure for a richer, deeper listening experience that is a noticeable upgrade over its predecessors.
The non-circular shape is said to maximize the speaker diaphragm which allows for even punchier bass while also reducing driver excursion and maintaining the same sound pressure for less distortion. It is said that the Sony SRS-XB33 can produce 30% more sound pressure while reducing distortion by roughly 25% compared to the Sony SRS-XB32.
Other than that, it now utilizes the Mica-reinforced Cellular (MRC) cone and dust cap which helps retain its light weight while also enhancing the sound quality. The side passive radiators have been further optimized on all three wireless speakers for improved bass, and the LIVE SOUND mode lets you enjoy 3D audio experience as if you're experiencing the music live.
As they are meant to be portable wireless speakers, Sony has added a number of protection measures for them. For starters, they have an IP67 rating for waterproof, dustproof, and rustproof. Furthermore, they have also been through extensive shock testing for knocks, bumps, and scraps, proven to be shockproof for improved durability.
The battery life of the wireless speakers is said to be up to 24 hours per full charge. It's also worth noting that they have all adopted the USB Type-C standard, making it convenient to charge.
If you're very particular about aesthetics, all three Sony EXTRA BASS wireless speakers have a light function which adds a "music festival atmosphere" with a multi-colour line, tweeter, and speaker lighting. When used with the Fiestable companion app, you can let the lights flash in sync with the beat or customize the colours to suit your mood.
If you happened to pick a few of these speakers, you can use them together with the Party Connect feature. It allows you to connect up to 100 compatible wireless speakers using Bluetooth to sync the music and lights.
The Sony SRS-XB43, Sony SRS-XB33, and Sony SRS-XB23 wireless speakers will be available in Malaysia sometime in July 2020. Retail prices for all three wireless speakers will be announced at a later date so stay tuned.
Pokdepinion: I can foresee my boss buying these, probably all three, since he already has the predecessors.