ASUS ROG Ally Is Not An April Fool's Joke Despite Revealed On The Day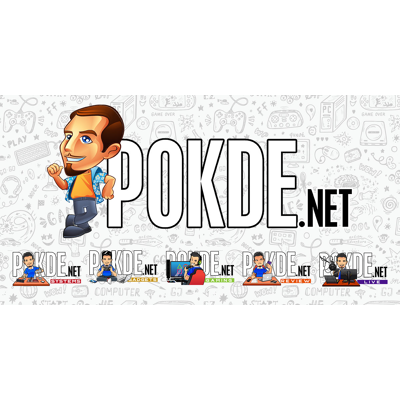 ASUS ROG Ally Is Not An April Fool's Joke Despite Revealed On The Day
We thought it was just a funny little marketing excerci- wait, it's real?
When the ROG Ally was first "revealed" on April Fool's Day, everyone thought this is just another concept that's never going to happen and it's merely for the jokes – since that's how tradition goes in the tech industry. The next day ROG has officially clarified that yes, the ROG Ally is real; and no, it is NOT an April Fool's joke.
This Steam Deck competitor has a much more potent set of hardware inside: the display is a 1080p 120Hz, 5ms display with 500 nits of brightness; which dwarfs the 1280×800 16:10 60Hz, 400 nits display inside Valve's handheld. The processing hardware meanwhile, is a custom AMD Zen 4 + RDNA 3 APU which they call it "the fastest APU yet". It is said to be 50% faster against Steam Deck on 15W TDP, and performance is doubled over it on 35W TDP.
There's another secret sauce – the XGm port, seen on ROG Flow laptops, is also available here should anyone need to hook up an XG Mobile unit with RTX 4090 (Laptop GPU) packed inside. The onboard cooling is done using a dual-fan setup and achieve noise levels of just 20dB, much lower than Steam Deck's 37dB.
Software-wise, LinusTechTips has shown through the console's interface that users can toggle between resolutions, refresh rate and AMD Radeon Super Resolution (AMD RSR), a driver-level resolution upscaler that will work on all games regardless of FSR support.
ASUS says the pricing for ROG Ally will be 'competitive', and some sources are claiming the price of around RM3,000, which is indeed competitive value-wise if it turns out to be correct. Linus says the device should launch in the next two months, so watch this space.
Source: Videocardz (1,2) | Dave2D (YouTube) | LinusTechTips (YouTube)
Pokdepinion: Assuming if this hardware is similar to a Radeon 780M (Ryzen 7840U), we're looking at a pretty powerful combination of CPU and GPU which can definitely hold its own against some entry level gaming laptops.