Review
ASUS ROG Strix GeForce RTX 2070 OC Edition 8GB GDDR6 review — a premium take on the "budget" RTX pixel pusher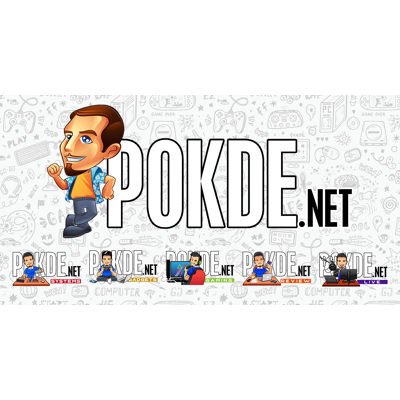 Overview
The ROG Strix GeForce RTX 2070 OC Edition 8GB GDDR6 offers a new Turing GPU in a familiar old design, which might seem a bit outdated but works perfectly to cool the TU106 GPU!
Positives
+ Excellent boost clocks which are well maintained
+ Runs cool and quiet even under load
+ Hardware toggles for fan curves and lighting control
+ Competitive pricing
Negatives
- Design is due for a refresh
- RGB lighting is severely limited
Introduction
The NVIDIA GeForce RTX 2070 is the baby of the GeForce RTX lineup, at least until the 2060 arrives, that is. It is also the only card in ASUS' ROG Strix graphics card lineup for the GeForce RTX generation to not feature the latest cooler, thus looks a lot more like the previous generation of ROG Strix cards than the ROG Strix GeForce RTX 2080 and ROG Strix GeForce RTX 2080 Ti. With lesser specifications all around, is the ROG Strix GeForce RTX 2070 still a good buy?
Unboxing
In terms of packaging, there really is nothing to set the ROG Strix GeForce RTX 2070 apart from the rest of the recent cards from the ROG Strix series. Of course, right off the bat you see that the ROG Strix GeForce RTX 2070 does not have Axial-tech fans which were introduced with the higher end ROG Strix GeForce RTX cards.
The back lists out the highlight features of the ROG Strix GeForce RTX 2070. Once again, this doesn't come with any new features at all when compared to older cards.
In the box is the card, an envelope containing a driver CD, two velcro cable ties, some basic documentation as well as 2x 6-pin PCIe to 1x 8-pin PCIe adapter. I am not really sure which power supply actually has an excess of 6-pin PCIe power connectors but not even one 8-pin power connector, so yeah. Also, who can afford a GeForce RTX 2070 but doesn't have Internet to download drivers?
Appearance
ASUS has kept using their patented Wing-blade fan design here, so it definitely looks a lot more like its predecessors. The entire shroud has also been carried over from the previous generation, so aesthetics wise, there isn't any change at all here.
On the side you get nice GeForce RTX branding, which is part of a structural brace meant to prevent the card from sagging. The brace is less prominent than the one on the ROG Strix GeForce RTX 2080 Ti though, as the card is not nearly as thick and thus requires less structural support.
The backplate is also very familiar. Some cyber patterns and an illuminated ROG logo. Since there is no NVLink connector, there's more room for the LED switch and P-mode/Q-mode toggle. More on that later.
The selection of ports is similar to what you will get with any of the other RTX cards. So for this generation, a USB-C connector has been added for VR headsets. The PCIe bracket is also finished in matte black now, instead of the nickel-plating that older cards used to sport. I am actually a fan of the older finish though, but to each their own.
Now the GeForce RTX 2070 is a less power-hungry card, so it only needs one 8-pin and one 6-pin power connector. In total, they feed up to 225W, while the PCIe slot is capable of another 75W, for a total of 300W. Plenty for a card that is only rated at 175W at stock clocks.
While we just mentioned that this card is less power-hungry, ASUS somehow decided to the ASUS FanConnect II headers here on the ROG Strix GeForce RTX 2070, but removed them from the ROG Strix GeForce RTX 2080 Ti. There's also a RGB header for synchronizing your system's RGB lighting with your GPUs. If you already own a full AURA Sync ecosystem though, this header will probably just go unused.
ASUS' implementation of RGB on the ROG Strix GeForce RTX 2070 is very outdated when compare to its competition from other manufacturers. While this year most manufacturers have started adopting addressable RGB on their cards, the ROG Strix GeForce RTX 2070 sticks with good ol' RGB.
The ROG logo on the backplate is also RGB-illuminated, but unfortunately cannot be controlled separately. The ROG Strix GeForce RTX 2070 will glow uniformly in the same color on both the front and back side.
Specifications
ROG Strix GeForce RTX 2070
GPU
NVIDIA GeForce RTX 2070 (TU106)
Clocks

OC Mode


Boost – 1845 MHz; Base – 1410 MHz


Gaming Mode


Boost – 1815 MHz; Base – 1410 MHz
Cores
2304 CUDA cores
Memory
8GB GDDR6
Memory Clocks
14 000 MHz
Memory Interface
256-bit
Display outputs
2 x DisplayPort 1.4
2 x HDMI 2.0b
1 x USB Type-C
Power connector(s)
1 x 8-pin
1 x 6-pin
Recommended PSU
550W
Multi-GPU support
No
Dimensions
30.5 x 13.06 x 4.89 cm
The ROG Strix GeForce RTX 2070 sports clocks significantly higher than even the overclocked NVIDIA GeForce RTX 2070 Founders Edition. You can also see that from the specifications, this card is a little bit thinner than your usual 2.5-slot card. We will see how this card performs.
Test Machine
| | |
| --- | --- |
| CPU | Intel Core i7-5820K @ 4.125 GHz |
| Motherboard | ROG Rampage V Extreme |
| Memory | 4 x 4GB Kingston HyperX Predator 3000 MHz CL15 |
| Storage | Kimtigo 120GB SSD |
| Power Supply | Cooler Master V850 |
| Monitor | ASUS VX239H |
| GPU Driver | GeForce Game Ready Driver 417.35 WHQL |
As testing today's high-end cards at 1080p would be ridiculous, we will be testing them at 4K. As we have yet to have a 4K monitor in the office, we will be using Dynamic Super Resolution (DSR) to simulate 4K.
Testing Methodology
We will be running in-game benchmarks where available, at the specified resolution(s) and at the maximum graphics preset, unless otherwise specified. Average framerates during gameplay will be recorded with Fraps, in the event of a benchmarked game not having an in-game benchmarking tool. Temperatures will be recorded with HWiNFO, and the maximum temperature in a 45-minute long Superposition stress test run will be reported. Fan speeds will be according to the default fan curve as defined by the manufacturer. At 4K we will turn off anti-aliasing (AA) as it is unrealistic and unnecessary to use it at that resolution. The latest drivers available will be used, unless otherwise specified. Default clocks will be used, unless otherwise specified.
Performance
Gaming Performance
Unlike the GeForce RTX 2080 Ti which represented a good single card to deliver better 4K performance, the ROG Strix GeForce RTX 2070 doesn't do too well at 4K. It does however come pretty close to the GeForce GTX 1080 Ti Founders Edition which we have tested in our earlier benchmark runs.
Boost/Temperature
The ROG Strix GeForce RTX 2070 maintains boost clocks of around 1900 MHz while keeping temperatures around 64°C. Probably that's why ASUS decided against using the Axial-tech fans in the ROG Strix GeForce RTX 2070, as it definitely didn't need them to deliver cool temperatures under load. Even when taxed, the ROG Strix GeForce RTX 2070's fans remain very quiet on the standard fan curve. There's the option to go completely silent when the temperatures are below 55°C too, but the default settings has the fans running at around 1000 RPM, which is inaudible anyway.
User Experience
If you have AURA Sync, you can just use it to synchronize the colors. If you aren't, you can always download the AURA RGB Lighting Control software which is available in the support page for the ROG Strix GeForce RTX 2070. As expected, with the limited RGB lighting on the ROG Strix GeForce RTX 2070, you also get very limited controls. There isn't even the ability to set the backplate lighting and shroud lighting separately.
GPU Tweak II lets you tweak the card's performance settings, even going in to create a custom fan curve if you desire. It's a cool piece of software, and unlike the AURA controls, this offers plenty of options to play around with.
If you someday decide that you have finally given up on the ROG Strix GeForce RTX 2070's limited RGB capabilities, there is a physical switch on the board to switch them off instantly. The BIOS switch is also a pretty fancy thing, allowing you to turn the card into a quieter card, if that is ever necessary.
Conclusion
The ROG Strix GeForce RTX 2070 is a fine card if you aren't into fancy RGB lighting, but if you are, you will be left high and dry. The design that has been carried over lock, stock, and barrel from the previous generation is also somewhat boring now. It's undeniable that it is a card that stays cool and quiet, but a bit more design flair didn't hurt anyone, did it?
Losing out on NVLink with the GeForce RTX 2070 removes the opportunity to double the performance someday when DX12 multi-GPU becomes mainstream, and at the moment it probably is more suited to 1440p or 1080p gaming, rather than 4K. Think of it as almost GeForce GTX 1080 Ti, with some additional — albeit limited — support for raytracing.
Interestingly, while ASUS priced the ROG Strix GeForce RTX 2080 Ti well above the competition, the ROG Strix GeForce RTX 2070 is actually pretty in-line with the others in terms of pricing. Priced at RM3499 and the fact that it runs cool and quiet, it is a great option if you want a GeForce RTX 2070. We definitely can stand behind the ROG Strix GeForce RTX 2070, especially if you are upgrading from a mid-range card.
Our thanks to ASUS Malaysia for provisioning the ROG Strix GeForce RTX 2070 OC Edition 8GB GDDR6 for this review.