Review
ASUS ROG Strix GeForce RTX 2080 OC Edition 8GB GDDR6 review — the hallowed middle ground for RTX?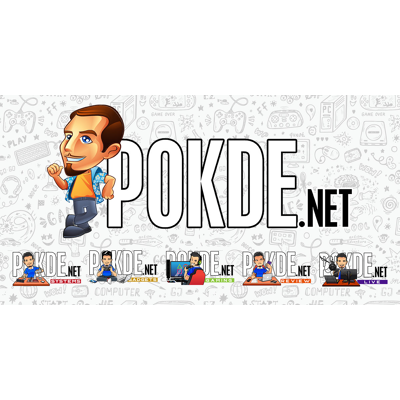 Positives
+ Beefy brace and cooler looks very aggressive
+ Great gaming performance
+ Cooling system is excellent; runs quietly and cools effectively
+ FanConnect II headers are available for optimized airflow over the GPU
Negatives
- Design is very due for a refresh
- Implementation of RGB lighting is severely limited
- A fair bit pricier than other GeForce RTX 2080 cards
Introduction
Is this the neglected middle child of the GeForce RTX family? The GeForce RTX 2070 takes up its spot as the "baby" of the family, while the GeForce RTX 2080 Ti is still the fastest in the GeForce RTX lineup. The GeForce RTX 2080 takes up the middle spot, despite the x80 cards usually launching as flagships instead of coming out as second best from the get go. We have here the ROG Strix GeForce RTX 2080 OC Edition, which is ASUS' custom edition of the card. What do we have here?
Unboxing
We won't blame you if you got confused by the ROG Strix GeForce RTX cards' packaging. The same graphics are featured here on the front, with the only difference being the labeling.
Aside from the label, if you have seen the ROG Strix GeForce RTX 2080 Ti's packaging, you have seen the ROG Strix GeForce RTX 2080's. They share all the same features.
In the box, we also find pretty much similar contents, with the exception of the 2x 6-pin PCIe to 1x 8-pin PCIe power adapter. Once again, there are the driver CD, quick guide and velcro cable ties.
Appearance
The design of the ROG Strix graphics card is maintained, but new to the ROG Strix GeForce RTX 2080 are the Axial-tech fans. They feature a new barrier ring, so they look somewhat like frisbees.
On the side, we find the huge GeForce RTX label, which is a part of the thick brace to prevent sagging. This card shares its cooler with the ROG Strix GeForce RTX 2080 Ti, so you know it's one beefy cooler. It takes up 2.7 slots, so make sure you have the room for it. You can also see that this card needs two 8-pin PCIe power connectors to power it.
The back of the card is where you find the illuminated ROG logo as well as some lines which have been a signature of ROG Strix cards for some time.
Two DisplayPort 1.4, two HDMI 2.0b, and a USB-C port rounds up the outputs of this card. A matte black finish is used here, a contrast from last generation's nickel plating.
On the other end, we have some additional connectors. You get a RGB connector, as well as two FanConnect II fan headers.
This slideshow requires JavaScript.
Illumination is available via two lightpipes on the front and also on the ROG logo on the back. No addressable RGB lighting here, just standard RGB lighting.
Specifications
ROG Strix GeForce RTX 2080
GPU
NVIDIA GeForce RTX 2080 (TU104)
Clocks
OC Mode
Boost – 1890 MHz; Base – 1515 MHz
Gaming Mode
Boost – 1860 MHz; Base – 1515 MHz
Cores
2944 CUDA cores
Memory
8GB GDDR6
Memory Clocks
14 000 MHz
Memory Interface
256-bit
Display outputs
2 x DisplayPort 1.4
2 x HDMI 2.0b
1 x USB Type-C
Power connector(s)
2 x 8-pin
Recommended PSU
650W
Multi-GPU support
Yes, NVLink
Dimensions
30.5 x 13.06 x 5.41 cm
The ROG Strix GeForce RTX 2080 sports clocks significantly higher than even the overclocked NVIDIA GeForce RTX 2080 Founders Edition. This card takes up a whopping 2.7 slots, so if you have a SFF case, you might be unable to cram this baby in.
Test Machine
| | |
| --- | --- |
| CPU | Intel Core i7-5820K @ 4.125 GHz |
| Motherboard | ROG Rampage V Extreme |
| Memory | 4 x 4GB Kingston HyperX Predator 3000 MHz CL15 |
| Storage | Kimtigo 120GB SSD |
| Power Supply | Cooler Master V850 |
| Monitor | ASUS VX239H |
| GPU Driver | GeForce Game Ready Driver 417.35 WHQL |

As testing today's high-end cards at 1080p would be ridiculous, we will be testing them at 4K. As we have yet to have a 4K monitor in the office, we will be using Dynamic Super Resolution (DSR) to simulate 4K.
Testing Methodology
We will be running in-game benchmarks where available, at the specified resolution(s) and at the maximum graphics preset, unless otherwise specified. Average framerates during gameplay will be recorded with Fraps, in the event of a benchmarked game not having an in-game benchmarking tool. Temperatures will be recorded with HWiNFO, and the maximum temperature in a 45-minute long Superposition stress test run will be reported. Fan speeds will be according to the default fan curve as defined by the manufacturer. At 4K we will turn off anti-aliasing (AA) as it is unrealistic and unnecessary to use it at that resolution. The latest drivers available will be used, unless otherwise specified. Default clocks will be used, unless otherwise specified.
Performance
Gaming Performance
The ROG Strix GeForce RTX 2080 Ti is around 20% faster on average, while the ROG Strix GeForce RTX 2070 is around 16% slower on average in our testing. 4K gaming with the ROG Strix GeForce RTX 2080 is a lot more plausible, but still you will have to play around with the settings, unlike the GeForce RTX 2080 Ti which will handle games with almost everything turned up at 4K 60 Hz.
Boost/Temperature
The ROG Strix GeForce RTX 2080 maintains boost clocks of 1950 MHz while temperatures are maintained at a low 66°C. Just like the other two ROG Strix GeForce RTX cards, it runs silently even under full load, so there really are no complaints about the fan noise at all. 0 dB operation is also possible, but the fans just run at nearly 1000 RPM which is ridiculously silent anyway.
User Experience
Part and parcel of sharing the design of the other ROG Strix GeForce RTX cards, there is pretty limited RGB lighting here on the ROG Strix GeForce RTX 2080. Unfortunately you can't even individually assign the separate zones.
There are plenty of settings here in GPU Tweak II, and the latest ROG Strix GeForce RTX cards even allows you to tweak the center fan separately from the other two. Tweaking, monitoring, and even the OC Scanner feature is available for some automatic overclocking.
The BIOS switch here also lets you run the cards even quieter than default, without losing any performance, at least theoretically. It only plays with the fan curves rather than lowering the power limit, which is somewhat curious considering the P and Q mode labels.
A quick toggle to turn off the lighting is also here. If you ever decided that your GPU was too flashy and decided you need to turn it off, stat, you can just press this switch. Of course, that's only possible if you use an open case or bench rig. It's probably easier to turn it off via software, but to each their own, right?
Conclusion
ASUS is charging RM4699 for the ROG Strix GeForce RTX 2080. It's a pretty huge premium over what the competition offer, and they do that while offering more fancy aesthetics or even higher clocks. And given the middle-child positioning of the GeForce RTX 2080, the ROG Strix GeForce RTX 2080 actually faces some competition from its younger brother as well, the ROG Strix GeForce RTX 2070. Then there's the design which is looking pretty long-in-tooth is a turn-off for us, although if you prefer an excellent cooler that runs at near-silence, the ROG Strix GeForce RTX 2080 might just be for you. The GeForce RTX 2080 seems to be in a pretty awkward position, being priced a fair bit more than the GeForce RTX 2070, while offering just around 16% better performance. #TambahSikitLagi and you can get a GeForce RTX 2080 Ti, which is the fastest consumer-oriented card out there. But that's what we will be having to deal with until AMD can show any life in their high-end graphics card segment.
Our thanks to ASUS Malaysia for provisioning the ROG Strix GeForce RTX 2080 OC Edition 8GB GDDR6 for this review.