Review
PowerColor Red Devil Radeon RX 480 8GB review — VR Ready Devil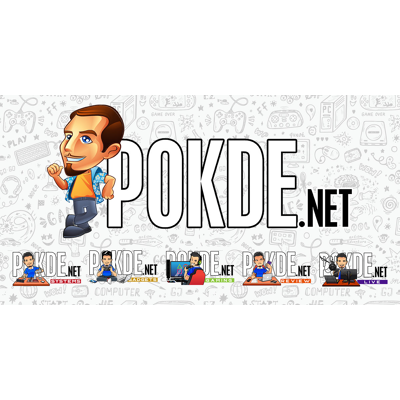 Positives
+ Metal cooling shroud
+ 8-pin PCIe connector to fix the over limit violation
+ Triple fan configuration offers silent operation
+ Affordable VR ready performance
Negatives
- High peak power draw
- Inverted Red Devil Logo when installed
AMD RX 400 series is the first series of graphics cards based on the latest AMD Polaris 10 and Polaris 11 GPUs. Using the latest 14nm FinFET process, it offers three models. The PowerColor Red Devil Radeon RX 470 I reviewed before is a pretty decent card for 1440p gaming, so let's see what the higher end RX 480 can offer.
Unboxing
The box looks almost exactly alike with the PowerColor Red Devil Radeon RX 470 but this time the VR ready capability is highlighted. The PowerColor Red Devil Radeon RX 480 is an 8GB graphics card, which also supports AMD's latest technologies such as DirectX 12® and Vulkan™, FreeSync™, and Liquid VR.
On the back we have every detail of the card specifications and a brief explanation about the PowerColor cooling solution and the Double Blade III fan technology.
Inside the packaging we have the PowerColor Red Devil Radeon RX 480 8GB, a CD driver installer, a quick user installation guide and an invitation card to the Devil Club.
Appearance
Instead of using a plastic shroud like the RX 470 model, the PowerColor Red Devil Radeon RX 480 features a metal cooling shroud and three Double Blade III fans. The design of this card is pretty subtle but lacks RGB lighting.
The card comes with a metal back-plate with a soft sandblasted surface finish. It might look plain but it handles fingerprints very well. The Red Devil Radeon RX 480 features 8mm and 6mm nickel-plated heat pipes coursing through dense aluminum fins.
The PowerColor Red Devil Radeon RX 480 8GB uses a single 8-pin PCIe power connector. Theoretically it can consume up to 225W. Some of you might have noticed the issue of the AMD RX 480 reference card's PCIe power limit violations. Capable of drawing up to an average of 90W from the PCIe slot, most AIB partners opt to include an 8-pin power connector to provide more power. It is nice to see the Red Devil Radeon RX 480 also feature this.
Beside the power connector, we have Devil emblem which will be inverted as you mount the card in the casing. I have no idea whether this is a design blunder or it was done on purpose, but we won't know until PowerColor decides to let us in on it.
The Red Devil Radeon RX 480 features a single active DVI connector, a HDMI and three DisplayPort for VR headset compatibility.
Test Machine
For this review, the rig specifications are listed below. I'm using the Xeon E3 1230V3 for several reasons. Firstly, I don't overclock and during the time I transitioned from AMD to Intel, I needed a processor with a good price-to-performance ratio. The Xeon E3 1230V3 is practically an Intel i7-4770 sans the iGPU. Who cares about any iGPU when we are building gaming rigs, right? Since the price is much cheaper than the i7-4770, the decision was very easy to make. For a guide on how I optimized my Xeon.
Hardware
| | |
| --- | --- |
| Processor | Intel Xeon E3 1230V @ 0.86v |
| Motherboard | ASUS H87-PLUS |
| Memory | Corsair Vengence DDR3 16GB (4x4GB) |
| Storage | Corsair LS 120GB (System), Western Digital Blue 1TB (Game), Western Digital AVGP Green 2TB (Archive) |
| Power Supply | AcBel iPower 90m 600W 80+ Gold |
Software
| | |
| --- | --- |
| OS | Windows 10 64bit Annivesary |
| GPU Driver | Radeon Crimson 16.7.3 (WHQL) |
| Antivirus | Windows Defender |
| Utilities | Furmak, Fraps, MSI Afterburner 4.3 Beta 14, GPU-Z, OBS, Steam, Uniplay, Origin, GOG Galaxy |
| Game Tested | Witcher 3, Battlefield 4, DOTA 2 Reborn, CS: GO, Overwatch |
Specification
| | |
| --- | --- |
| GPU Architecture | Polaris |
| GPU | AMD RX 480 |
| Memory | 8GB GDDR5 @ 8Gbps |
| Memory Interfarce | 256-bit |
| Base/Boost Clock | 1330 MHz / N/A |
| Card Dimension | 310 x 140 x 42 mm |
| Card Weight | N/A |
Almost all the software used in this test are updated to the latest version. That includes the operating system, system drivers, BIOS and graphics driver. The PowerColor Red Devil Radeon RX 480 8GB was not bundled with any software so I'm using the ASUS GPU Tweak II utility to overclock the card.
Performance
Power consumption wise, the PowerColor Red Devil Radeon RX 480 recorded a peak power draw of 362W. Subtracting 110 W (± 10 W) for the CPU and others components, and we can roughly estimate that this card consumes up to 252W on peak. Although the power draw is higher than the 225W it is theoretically capable of, this is just a peak reading and no graphics issues occured during the review.
DOTA 2 is not a graphically taxing game by far, but it is indeed one of the most popular games among PC gamers. The PowerColor Red Devil Radeon RX 480 easily handles this game, pushing high frame rates averaging above 120 frame rates at 1080p and 110 fps at 1440p. At the 4K resolution the Red Devil Radeon RX 480 still managed to tame the frame rates above 60 fps.
Playing CS:GO, the GPU doesn't break a sweat either to pump out the frames. The GPU load only starts truly flexing its muscles when we got to 4K. For me, playing DOTA 2 and CS: GO regardless of the resolution on the Red Devil Radeon RX 480 is not an issue at all.
We're still waiting to play Battlefield 1 but let's stick with our time-tested Battlefield 4 benchmark first. Playing Battlefield 4 at 1080p and 1440p is not a problem at all for the Red Devil Radeon RX 480. The framerates drop drastically when we hit 4K, with screen lag and screen stuttering. This is where FreeSync technology might prove useful.
While the card suffered at 4K in Battlefield 4, it performed well in Overwatch. Something interesting occured when I was benchmarking this game. The average frame rates I got are quite baffling, with them higher at 4K than at 1440p.
The Red Devil Radeon RX 480 struggles in the Witcher 3 even at 1080p resolution. It misses the golden 60 fps mark but I am sure it can score an average of 60 fps after turning off the anti-aliasing.
Overclocking
As usually I test the overclocking capabilities of the card without increasing the voltage. I only managed to get extra 45 MHz on the core clock and 548 MHz on memory clock. Above that it starts to show signs of instability, such as artifacts or driver crashes. The overclock effectively gained me about 3.5% extra performance. Worth noting is the Red Devil Radeon RX 480 is factory overclocked from the reference 1120 MHz to 1330 MHz.
Conclusion
When comparing the benchmark results between the Red Devil RX 470 and RX 480, the difference is not very much in terms of frame rates. But on power consumption, I found that the RX 470 has better efficiency compared to the RX 480. By taking into account the performance and power draw, I would pick the Red Devil Radeon RX 470 over the RX 480. But if I'm looking for a taste of the VR experience, the Red Devil Radeon RX 480 is still the best option. Base on the performance, I award the PowerColor Red Devil Radeon RX 480 with our Silver Pokdeward.
You can get the card at most online retailers for around RM 1459.