Razer Synapse Not Detecting Your Peripherals? We Discovered Why Along With a Quick Solution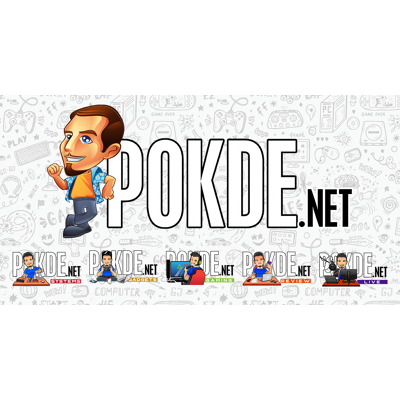 Is your Razer peripheral not showing up on Razer Synapse even though it is still usable? We discovered this interesting issue with the Razer DeathAdder V3 Pro, and it looks like it's happening to a number of other peripherals as well. After some digging around, we found out what was the issue as well as a quick fix for this.
Razer Synapse Not Detecting Peripherals
What is the Issue?
While we were reviewing the Razer DeathAdder V3 Pro, I found an odd issue where the mouse gets detected perfectly fine when it's connected directly to the PC, but not when using the included wireless dongle. Initially, I thought it was an issue with the mouse itself but after further testing, it seems to be affecting other wireless mice from Razer, namely the Viper V2 Pro despite it not being an issue before.
Essentially, you can still use the mouse perfectly fine with the dongle but you can't adjust the settings or even check the battery life on Razer Synapse as it simply won't show up in the software. Therefore, if you want to adjust settings on the peripheral that is being affected, you will have to connect it directly to the PC first instead of relying on the wireless dongle. Why is that?
What is the Cause?
After testing, I decided to search for solutions up on Google and as it turns out, there are a number of users facing the issue on Reddit. Thanks to that, we discovered the cause of the problem; Valorant. To be precise, it's Riot Vanguard, the custom game security software from Riot Games that is required to be installed if you want to play Valorant. This software is intended to prevent cheating attempt, especially by way of 3rd party software. Furthermore, it's affecting more than just their line of gaming mouse as there are keyboards affected as well.
If you've been around the gaming sphere for a while, then you would know that Riot Vanguard is one of the strongest anti-cheat software around, stopping even legitimate games / software from running at times, like the popular game that is seemingly stuck in perpetual beta hell, Escape From Tarkov. It's theorized that the anti-cheat software is preventing the peripheral from being recognized properly when in used with the wireless dongle, likely due to its onboard memory. I say the latter part as it could be possible the software thinks the onboard memory could be used to run malicious software.
How to Fix It?
Now that we know what the problem is, how do we fix it? Unfortunately, the only way for it to work is to not have Riot Vanguard installed on your PC, so you just have to uninstall that. That also means you won't be able to play Valorant as a result of it. This might not be the case forever of course as it would depend on both Razer and Riot Games on releasing software / driver updates to ensure that it works in Razer Synapse without having to uninstall anything else. For now, this is the only working solution.
If you are an active Valorant player, then I would suggest having all your necessary settings saved in the in-game profile first, and then proceed to use it as you normally would. After all, it's not like you can't use the peripheral, just a matter of losing the ability to see details and adjusting settings through Razer Synapse when using it wirelessly. If you are affected by it, regardless of whether it's a wired or wireless peripheral, give it a try. If it doesn't fix it, then it's likely a whole other issue that you're facing.
For more useful guides, stay tuned to Pokde.net.