So long, SO-DIMM: Dell's CAMM Will Become The Future Laptop Memory Standard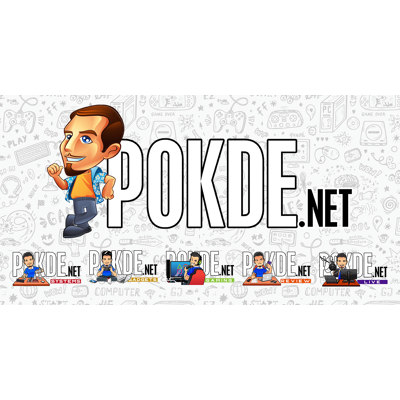 So long, SO-DIMM: Dell's CAMM Will Become The Future Laptop Memory Standard
As the aging SO-DIMM standard hits the physical limits of performance and footprint, JEDEC is looking into a standard – pioneered by Dell – for DDR5 laptops moving forward.
JEDEC, the joint group behind memory standardization and related technologies including the likes of Intel, AMD, Apple, Samsung, LG, HP and more, has announced they will be adopting what is called "CAMM Common Spec" to replace the current module-based SO-DIMM memory systems.
Current laptops uses what is called SO-DIMM memory for those with replaceable RAM, which essentially is just a miniaturized version of the standard DIMM form factor seen in desktop PC or even datacenter systems. However, as the memory speeds gets higher, the physical limits is said to be at 6,400MT/s – which some desktop DDR5 RAM can already achieve. Laptop RAM currently maxes out at DDR5-5600 but it'll be at best a few years before SO-DIMM hits the 'brick wall'.
To anticipate that, the new CAMM (Compression Attached Memory Module) standard – first seen in Dell Precision laptops last April – enables higher memory density on the same physical footprint while providing scaling to higher memory clockspeeds as the PCB traces can be made shorter compared to SO-DIMM. That said, Dell's current design will not be entirely adopted, and JEDEC says they're currently drafting a common standard accepted by its 332 member companies.
It's been promising though – the version 0.5 spec receives 'unanimous' approval with no opposition. JEDEC expects the finalized version 1.0 spec will be released by 2H 2023, with CAMM-compatible systems out by 2024. By then, the first CAMM modules is expected to start off at DDR5-6400 to pick up where SO-DIMM left off. It is worth mentioning that despite Dell designed this standard first, CAMM is not proprietary technology and the company has said it is not their intention to do so in the first place.
Dell Senior Distinguished Engineer and JEDEC committee member Tom Schnell says, "Dell is a huge company, we don't keep the lights on because we get royalties for a patent. (…) We basically want to recover the cost of inventing it, and implementing it." He further adds, "We're part of the PC industry and the PC industry is built out of an ecosystem of partners, suppliers all feeding in. (…) Yes, Dell does great innovation of our own in our systems, but we also integrate a lot of innovations from a lot of people."
What does the future hold for CAMM? Schnell says the low-power LPDDR RAM can now even be modularized, in theory. Given CAMM's lower power and physical footprint, it can be an option for OEMs to use CAMM instead of soldering it directly to the motherboard – which should fix one of the pain points of thin laptops and their relatively limited memory expansion options.
Source: PCWorld
Pokdepinion: I'd like to see LPDDR RAM being available in CAMM modules instead of being soldered-on, that'd make thin-and-light laptops much better economically and environmentally.