Review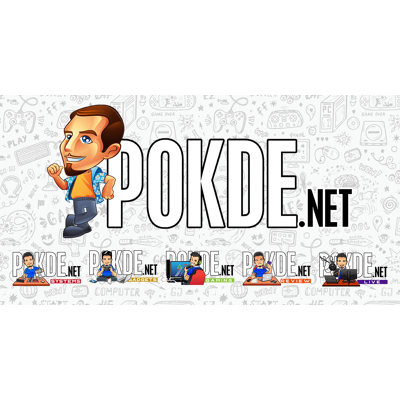 Overview
The AMD Athlon 3000G isn't new at this point, but it still offers a pretty interesting proposition for those who want an affordable APU that doesn't break the bank.
Positives
+ Ridiculously affordable
+ Well-set for a touch of overclocking fun
+ Great performance for its price
+ Works with any AMD AM4 motherboard, allowing for upgrades to beefier CPUs and APUs down the road
Negatives
- More cores would be welcome for better gaming performance
AMD has been on a roll recently with their slew of 3rd Generation AMD Ryzen processors, but their relatively low key budget processors are also pretty impressive. The AMD Athlon processors based on the Zen core architecture have proven to be pretty good, but this year they refreshed it with AMD Athlon 3000G, which adds overclocking to its already impressive feature set at just RM209. Yes, this processor is actually cheaper than what you would pay for RAM, or a AAA title.
Specifications
AMD Athlon 3000G
CPU
Architecture
Zen
Core(s)
2
Thread(s)
4
Base clock
3.5 GHz
Boost clock
N/A
Unlocked
Yes
Cache
L1
192KB
L2
1MB
L3
4MB
Integrated Graphics
Architecture
Radeon Vega 3 Graphics (3 CU, 192 SM)
Frequency
1100 MHz
Memory support
Dual channel DDR4 2666 MHz, Up to 64GB
PCIe support
12 PCIe 3.0 lanes (PCIe 3.0 x8 for graphics + PCIe 3.0 x4 for NVMe SSD)
Process node
GloFo 14nm
TDP
35W
Socket
AMD AM4
The AMD Athlon 3000G is based on the Zen architecture, which is the same as the first generation of Ryzen processors. There's little to differentiate it from the AMD Athlon 200GE and the other Zen-based Athlon parts, aside from the fact that it is now unlocked, allowing users to squeeze out a bit more performance if they so wish.
Test Machine
For the benchmarking of the Athlon 3000G, we were unable to use our premium ROG Crosshair VIII Hero for benchmarking, because of the lack of display outputs on the board. Also, it just doesn't make much sense to test the CPU on a board that's around 8x more expensive than the CPU itself. Thus we sourced an affordable ASUS Prime B450M-A, which should also be the kind of board one would reasonably pair with the Athlon 3000G. Also, we didn't receive the AMD Athlon 3000G with its stock cooler, so we will be testing it with an inexpensive Cooler Master T200. It's pretty run-of-the-mill, and we don't expect it to bottleneck a 35W TDP part anyway.
Performance
As you might expect, the AMD Athlon 3000G will not blow anyone's mind away with its performance. But once again, be reminded of the price and you would definitely be a lot more forgiving.
CPU Workloads
In Cinebench R20, we do see that it isn't exactly the fastest CPU out there, but you are getting solid, two-core performance out of the little chip. And while we were surprisingly unable to overclock it manually, letting ASUS EZ Tuning take the reins saw it go all the way up to 3.7 GHz.
PCMark scores are also similarly low scores but from these scores, we can see that it is actually more than good enough for basic computing tasks and productivity. You would want to avoid using this for content creation though as it is just not made for the job.
Last but not least, it does a decent job in 7zip's benchmark too. Taking full advantage of the SMT available, going all out on the available threads nets a good 3.02x higher score.
GPU Workloads
Now the main draw of the Athlon 3000G is probably its Vega graphics. It definitely will allow casual users to save on a GPU. You might even be able to pull off some gaming on it.
While we tested at 1080p, you might enjoy more playable frame rates at 720p. Of course, do not even try playing at higher graphics settings than the lowest available because while AMD may offer better integrated graphics than the competition, it's still not going to be powerful enough for that.
Since we didn't get the included heatsink that comes with it, we cooled it with a Cooler Master Hyper T200. Priced at just RM65, we saw the Athlon 3000G running at just around 51°C in Realbench, before we slapped on the overclock.
Conclusion
Would we recommend the AMD Athlon 3000G? Well, most probably not to any gamer who might be into AAA titles. Even throwing a dedicated GPU into the system Instead, it's a nice little CPU to power HTPCs and that sort of thing. It will probably not be an upgrade to any recent mid-range processors, but if you are looking to get a cheap processor for any light workloads like internet browsing and that sort of thing, the AMD Athlon 3000G should be the perfect little processor for you. With a price tag of RM209, there's little competition if you want something with a bit more grunt in its GPU at this price point.
Our thanks to AMD Malaysia for sending us the AMD Athlon 3000G for review.