TEAMGROUP announced the T-FORCE SPARK RGB USB Flash Drive and ELITE SDXC Memory Card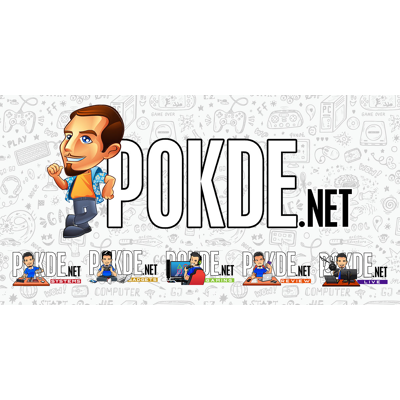 Well, the RGB craze has now extended to USB drives too, apparently. TEAMGROUP has just announced the latest additions to their storage solutions lineup with the T-FORCE SPARK RGB USB Flash Drive and the ELITE SDXC Memory Card. No, the SD card doesn't glow in RGB…yet.
T-FORCE SPARK RGB USB Drive
Aside from the soft RGB lighting at the tail-end, the T-FORCE SPARK RGB USB Flash Drive is actually a pretty good USB stick. It sports a capless design so all you have to do is slide the connector out to jam it into any USB port, and you will never have to worry about losing the cap. Speeds are pretty decent with up to 180MB/s read and 90MB/s write speeds over USB 3.0.
TEAMGROUP seems to believe that the RGB lighting on the USB stick will help you upgrade your non-RGB gaming systems like your consoles or Mac PCs. It's not all for show though, with the RGB lighting also serving as an indicator of how much space is left in the thumb drive, with it flashing either red, orange or blue depending on the free space left.
You can only get the T-FORCE SPARK RGB USB Flash Drive as a 128GB thumbdrive and it will cost $25 (~RM109), which to be entirely honest isn't too bad for a tiny USB stick of that capacity. Not to mention there's a lifetime warranty on these, which is pretty impressive. And did we mention it comes with RGB?
ELITE SDXC Memory Card
Targeted towards photographers, the TEAMGROUP ELITE SDXC Memory Card supports 4K recordings with write speeds of up to 45MB/s. This exceeds the minimum 30MB/s write requirements of the UHS-III and V30 ratings which the ELITE SDXC Memory Card bears. Read speeds are a respectable 90MB/s too.
In addition to performance, the ELITE SDXC Memory Cards are also tested to be waterproof and shockproof. It is also designed to be resistant against X-ray and static as well as capable of withstanding extreme temperatures. The memory card also comes with a lifetime warranty, which should give you the peace of mind you need to trust it with your precious memories.
The TEAMGROUP ELITE SDXC Memory Card is available in capacities ranging from 64GB to 256GB, with pricing as follows:
64GB: $14.99 (~RM65)
128GB: $22.99 (~RM100)
256GB: $40.99 (~RM178)
Pokdepinion: The RGB thumb drive seems like the perfect addition to my array of USB peripherals with RGB!