Maxis Developed One of The Largest 5G Alliances to Streamline Tech Advances
Maxis Developed One of The Largest 5G Alliances to Streamline Tech Advances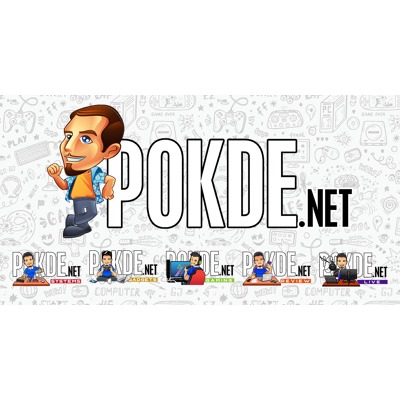 Maxis has launched one of Malaysia's largest 5G alliances to expedite technical breakthroughs and IoT enterprise solutions, as part of its commitment to playing a significant role in supporting the nation's digital objectives. To foster digital transformation and innovation, the Alliance will co-create, commercialize, and expand 5G use cases and creative solutions across industries.
Chief Enterprise Business Officer of Maxis, Paul McManus stated that 5G will deliver benefits to citizens, businesses, and the government in enhancing Malaysia's regional economy. He assures us that Maxis is committed to encouraging and investing in new technologies in Malaysia, and are proud to have an acclaimed group onboard who will encourage associates to cooperate to grow and leverage this mutualistic ecosystem to unlock the hugely profitable worth of IR4.0 technologies such as IoT, cloud, Edge Computing, VR, and AR.
The Maxis 5G Alliance reportedly has 16 members:
Advantech
Amdocs
CrescoNet (formerly an Intellihub group company)
Cisco
Google
GSMA (APAC 5G Industry Community)
Huawei
LLVision
Microsoft
MIMOS
Motorola Solutions
NEC
Omron
Realwear
SAS
Vodafone
This network is planned to develop since the Maxis 5G Alliance is designed to be an open collaboration among all organisations that can contribute to accelerating the adoption and deployment of innovation offered by 5G and universal convergence network connectivity.
These partner institutions are divided into three categories:
Technology and Industry Partners

Technology suppliers will expedite solution implementation across major industries by providing technological platforms, expertise, experience, and support.

Innovators

Thought leaders, labs, R&D startups, and educational establishments that will aid in the exploration and stimulation of new and interesting prospective industry applications.

Strategic client partners

Industry and business leaders who will push for growth and serve as clients for Industry lighthouses. These major clients will integrate and demonstrate these real-world solutions, as well as the true potential of these new industry solutions and use cases enabled by 5G, IoT, Cloud, Edge Computing, and other technologies, all supported by Maxis' market-leading converged connectivity capabilities, in their respective businesses and industries.
Due to the sheer variety of partners in Maxis' 5G Alliance ecosystem, corporate clients will profit from this network in the following ways:
Sell & Growth Programmes

Utilize the 5G Alliance community's sales and channel distribution to create new business opportunities, enter new markets, shorten sales cycles, and collaborate on collaborative sales go-to-market operations.

Engage & Exchange Programmes

Get ideas, advice, and insight from the expert ecosystem. Through networking and engagement opportunities with other Alliance members, you may spark and exchange ideas for certain sectors.

Innovate & Build Programmes

Obtain access to technical assistance, IoT networks and platforms, APIs, lab and device certification, and market validation and pre-commercialization pilots with key stakeholders to co-create and market new solutions.
MIMOS will provide access to its 5G and AI Innovation Hub to build and test use cases as an Alliance member, while Maxis will provide an interactive journey by displaying the use cases at the Maxis Business Innovation Centre. Maxis welcomes organisations to test Multi-access Edge Computing use cases through its relationship with Hewlett Packard Enterprise (HPE). Through its Quarterly Forum and 5G insights, the GSMA will support information transfer and training.
Maxis Programmable Network, Malaysia's most advanced, programmable software-defined network, will support all solutions and use cases. Maxis will also offer a comprehensive choice of convergent ICT solutions that address the full spectrum of company needs and are completely backed by the necessary skills via Professional & Managed Services.
For more information about Maxis 5G Alliance and to become one of them, visit their official website by clicking the link here.
Pokdepinion: So many companies banding together for a better technological and economic advancement for Malaysia. Hopefully, we can keep improving our 5G coverage with this alliance.