Pos Malaysia is Suspending International Mail and Parcel Services For Now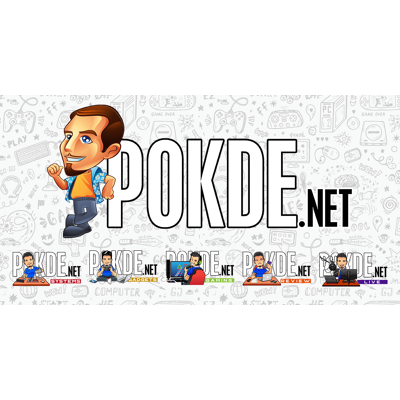 [PENGUMUMAN]

GANGGUAN PERKHIDMATAN MEL DAN BUNGKUSAN ANTARABANGSA pic.twitter.com/vw03gORSSD

— Pos Malaysia Berhad (@pos4you) March 31, 2020
The folks over at Pos Malaysia have officially announced that they will be suspending international mail and parcel services. It will be affecting mails and parcels to and from all countries except for China, Hong Kong, Singapore, Japan, and the UK.
The suspension of service is only temporary, and its done due to cancellation of flights and airport closures due to the COVID-19 pandemic. Express Mail will be running, but with a limited capacity.
Pos Malaysia made the announcement on their official website as well as via their official Twitter account. They've also included an extensive list of countries where Express Mail will not ship to.
List of Countries that Pos Malaysia Won't Deliver For Now Under Express Mail
EMS Document
Afghanistan
Bangladesh
Burundi
Cambodia
Central African Republic
Comoros
Cote d'Ivoire
Cuba
Democratic Republic of Congo
Iran
Iraq
Kiribati
Laos
Liberia
Libya
Mali
Nauru
Netherlands Antilles
Niger Republic
North Korea
Pakistan
Sierra Leone
Solomon Islands
Somalia
Sudan
Syrian Arab Republic
Tajikistan
Tuvalu
Venezuela
Yemen
EMS Parcel
Afghanistan
Argentina
Austria
Bahrain
Bangladesh
Belgium
Brazil
Brunei
Bulgaria
Burundi
Cambodia
Central of African Republic
Chile
Cote d'Ivoire
Croatia
Cyprus
Czech Republic
Democratic Republic of Congo
Denmark
Egypt
Eritrea
Estonia
Finland
France
Germany
Greece
Hungary
Iceland
Indonesia
Iran
Iraq
Ireland
Italy
Japan
Jordan
Kazakhstan
Kuwait
Laos
Lebanon
Liberia
Libya
Liechtenstein
Luxembourg
Maldives
Mali
Myanmar
Nepal
Netherlands
Netherlands Antilles
North Korea
Norway
Oman
Pakistan
Papua New Guinea
Philippines
Poland
Portugal
Qatar
Russian Federation
Saudi Arabia
Serbia
Slovakia
Somalia
Spain
Sri Lanka
Sudan
Sweden
Switzerland
Syria Arab Republic
Taiwan
Tajikistan
Thailand
Turkey
Ukraine
United Arab Emirates
Uzbekistan
Venezuela
Vietnam
Yemen
There is no indication as to when the services will be back to normal again, especially when it's particularly important now to take precautions against the virus. Pos Malaysia mentioned that they will provide an update when details are available so stay tuned for that.
Pokdepinion: Well, better safe than sorry. As least we can still get stuff delivered within the country.