KLEVV CRAS C720 Review – a perfectly adequate PCIe Gen 3 X 4 NVME SSD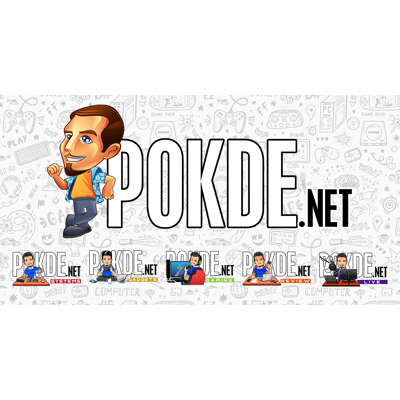 The #KLEVV CRAS #C720 was introduced along with the KLEVV CRAS C920, and I guess it is understandable that it might have gotten overshadowed by the latter. While the KLEVV CRAS C720 is a decently fast PCIe 3.0 x4 SSD, the CRAS C920 offers nearly twice the speed thanks to the PCIe 4.0 x4 link. But hey, a lot of us are still using PCIe 3.0 x4 systems, and an upgrade wouldn't hurt, so let's see if the KLEVV CRAS C720 if worth getting.
▬▬▬▬▬▬▬▬▬ Content of this video ▬▬▬▬▬▬▬▬▬
01 Intro 00:00-00:39
02 Unbox & Overview 00:40-02:40
03 Specification 02:41-03:47
04 Benchmark 03:48-06:17
05 Conclusion 06:18-08:29
🔴 Subscribe for more awesome tech videos: https://www.youtube.com/channel/UCNfwN18P6n8LYqg32xDJq2A
🔴 For more awesome stuff, check out our website at: https://pokde.net/
▬▬▬▬▬▬▬▬▬▬▬▬ Intro ▬▬▬▬▬▬▬▬▬▬▬▬
We had the Cooler Master NR200P for some time and frankly speaking we're quite happy about it. Ever since i wanted to build an ITX build, i have no consider any other casing then the Cooler Master NR200P. It elegant looks with support of vertical GPU + cut out is something i really look forward to.
In this video we'll have a quick view of the Cooler Master NR200P and my process of building it, is fast and quick, no bs!
▬▬▬▬▬▬▬▬▬▬ About Pokde.net ▬▬▬▬▬▬▬▬▬▬
It's pronounced with schwa as "Poke + Də". "Pokde" itself represents a kinship in some local families. To us, our very own Pokde is our idol, icon, legend, or whatever you may call your inspiration. However, we shall not elaborate this any further.
Basically, its that typical scenarios in which a few geeks meet up and decide to put something on the internet. A group of three enthusiasts decided one day that they should blog and so Pokde.net was born. Now, there had to be a difference somewhere and we decided to make things rather casual – I guess you can already tell that by reading this page itself. We do not wish to become the ultimate tech blog in the world or whatsoever. Neither do we have an endgame or goals to achieve. Don't expect corporate write-ups with extreme vocabulary that probably wouldn't make sense to you either. We are here to speak our minds and opinions. What we believe based on what we actually see and experience.