An Interview with Babyoling — here are her thoughts about the eSports scene in Malaysia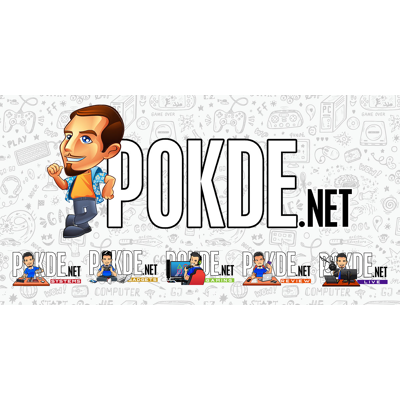 So here's a little backstory about Tiffani "Babyoling" Lim. She is a gamer who started early in her life with Pokémon on Gameboy, and later on music games like O2Jam, before moving on to more serious FPS titles like Call of Duty and Battlefield. She is currently gaming competitively as a part of Grills Gaming, an all-women DOTA 2 team. She also represents Battle Arena Malaysia. We got the opportunity to interview her at the recent Cooler Master Regional Circle of Champions 2018.
Pokde: What inspired you to pursue a career in gaming?
Babyoling: I've loved gaming my entire life, so when the opportunity presented itself and I had to decide whether to pursue a career in gaming and esports I didn't even hesitate before jumping headfirst into the field. It's like what they say, "if you do what you love, you won't have to work a single day". I didn't need another reason.
Pokde: I understand you are a part of Grills Gaming, and we also have an four-women team here at this event. What do you think about women in esports, since this is a generally male dominated scene?
Babyoling: It's true what they say about the gender inequality in esports, having experienced it personally on multiple occasions. If you're a female entering the scene, people stick labels and chart certain paths for you, usually along the line of vases, streamers or merely a face.
And with that, skills and expertise are often neglected or overlooked – not just in the competitive aspect but also on the business side of esports. And it doesn't help that many wannabes are thriving in the scene, capturing the demographic by simply showing their assets, building on to the stigma. Another barrier for female gamers would be the sexual harassment and objectification they have to deal with almost on a daily basis once they reveal their gender in-game.
Pokde: Since we are at a PUBG event sponsored by Cooler Master, what do you think of the game?
Babyoling: I used to play a lot of FPS before I joined the DOTA 2 scene, and the reason why PUBG suddenly became wildly popular was probably due to the sheer intensity and adrenaline rush that it's able to provide, especially when you're down to the last few circles; and the huge dose of dopamine that comes with every hard-earned Chicken Dinner, brings about a simply indescribable feeling of exhilaration and pride. The intensity of the game is unmatched by any other competitive titles, and that's probably the reason behind its popularity. I believe that there are a lot of talented Malaysian players who can make it far in the competitive scene globally, so hopefully we'll have a team to cheer for at an international tournament soon!
Pokde: We have Indonesian teams here, and I also saw that you were in Indonesia recently for an esports event. Do you feel a major difference in the Indonesian e-sports scene and our local one?
Babyoling: The Indonesian crowd was great! Really enthusiastic, passionate about and supportive of the local gaming scene. I was invited by MSI Indonesia to the event called the Indonesia Game Xperience (IGX) which was held in an Expo hall that's quite a distance away from the city, and despite that it was fully packed every day, and you can see people actively participating in all the activities held, lining up for autographs and mini-tournaments. Not to say that our local folks aren't passionate — perhaps it's also due to the difference in population and demographic — but it'll be great if Malaysia can one day match up to Indonesia in terms of support and turnout for local esports and gaming events.
Pokde: Even before the change of government, we hear about governmental support for esports. Now with our new Youth Minister being a gamer himself, is the government more supportive for esports, or is it just all talk?
Babyoling: We were all really excited to learn that the incumbent Youth Minister Syed Saddiq is an avid gamer, because that meant that he would understand what gamers need, or at least care about the growth of the local esports industry. I do not agree however with his initial idea to build an esports stadium – there was never a lack of "hardware" or tournament venues – we have several impressive ones in the Klang Valley itself, including Battle Arena which is perfectly equipped to house international-level tournaments. What's lacking is the governmental support, monetary or recognition-wise; to tournament organizers, team owners, competitive players and talents.
We'll need more accessible channels to governmental funding for tournaments prize pools, because that's what rewards the passionate folks who might be struggling to make a living doing esports full-time, and entices more casual gamers to participate. The supposed governing association called Esports Malaysia (ESM) hasn't been doing their job up till now – instead of helping to get governmental funding for esports tournaments, they've been "taxing" tournament organizers in exchange for their endorsement, which to me is the complete opposite of what their purpose should be.
Not to mention organizing a big regional tournament (AGES) and failing to pay the promised prize money, dragging the reputation of the Malaysian esports scene through the mud. Hopefully the new government is able to rectify the situation.
Pokde: Speaking of esports stadiums, how does Battle Arena stand out?
Babyoling: Battle Arena does not just want to be an esports stadium or a premier esports club.
We want to be a platform that aspiring gamers can grow with.
For starters, we have 10 Streamer Pods which are free to use for everyone. This not only gives aspiring streamers a much better setup to reach out to their fans, but also we provide guidance on how to effectively communicate with their fans and more through workshops – we have a Talent Upgrade workshop on 22nd July. In short, there's a lack of talent in the local scene – we know that there are many Malaysian gamers who have unique or charming personalities, but simply lack the ideal setup or necessary hardware to reach out, and that's why we want to help by guiding them to monetize their streams and in the long-term make gaming a viable career. Aside from that, we also have soundproof Stage Pods for events that allows our local gamers to experience how it's like to play in international-level events, as well as Premium Pods with top-tier PC specifications and coaching equipment that can serve as bases for competitive teams to train in.
Pokde: Are there any professional teams on Battle Arena's platform right now?
Babyoling: Yes! Two at the moment – the Battle Arena Elites (B.A.E) Dota 2 Division and Fortnite Division. The Dota 2 team consists of well-known names like YamateH, Net, Ohaiyo, AlaCrity and Ciaoba. We have future plans to expand into other game titles too, since Battle Arena's mission is to provide support to aspiring gamers and help them achieve their esports dreams.
Pokde: One last question, do you play Rainbow 6 Siege? We do, and we would like you to join us. Would you?
Babyoling: Being an avid Tom Clancy fan I've given it a try when it first came out, but soon I realized it's not really my kind of game since it's extremely tactical and much slower-paced as compared to other FPS titles, and the map knowledge it requires made for a rather steep learning curve. But yeah sure, why not? We can play together sometimes!
Last but not least, Babyoling has this to say:
I'd like to first thank my friends and fans for supporting Babyoling for so long, and shoutout to my sponsors MSI, SecretLab and Vito Hair, also everyone at Battle Arena Malaysia for creating such a warm and welcoming environment for me. And last but not least, thanks Cooler Master for making this event happen!
Let us know who you would like us to interview next, and we will try our best!