ASUS ZenFone 5 hands-on experience – Along with TWO other versions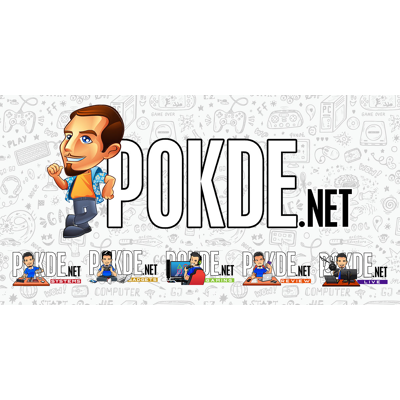 You would probably have heard about the ASUS ZenFone 5 announcement on Mobile World Congress 2018 (MWC2018) already and have been wondering how does the phone actually feels like in your hands? How does it perform? What is under the hood? What are the derivatives of the model? Well, let us give you a quick tour of the ASUS ZenFone 5 as we were given the privilege to toy around this beauty. When I say beauty, I really mean it.
Take note that this is a hands-on experience and not our official review. It has been written based on pre-production sample device and hence, camera pictures and benchmarks would not have been accurate.The official review will be coming later on once we have a proper production unit.
Let's start with this. What do you think has been the best ASUS phone so far? Ever since the birth of the ASUS ZenFone series, we have NEVER missed out a single of their devices and here's what we have to say. ASUS has two big winners of all time;
ASUS ZenFone AR – the best build quality, superior performance, extremely great battery life, best camera in ZenFone series. Loses badly in terms of pricing.
ASUS ZenFone 3 Zoom – the best ZenFone ever; even in terms of pricing!
ASUS ZenFone 4 – Great design, great cameras, efficient processor but let down by its lofty price tag.
While the ZenFone 4 was indeed a great device, it just didn't offer the great value for money of the ASUS ZenFone 3 Zoom, nor the performance of the ZenFone AR. But this is where ASUS wants to make a huge comeback and I am definitely agreeing, it's a comeback.
Introducing the ASUS ZenFone 5! Your first impressions are going to be "it looks like Apple iPhone X" and I'm going to correct you on that because it actually looks like a marriage of Apple iPhone X AND Samsung S8. I think the Apple iPhone X looks are pretty obvious, so that needs no explanation. The curves around the edge, the space at the bottom and the rounded display corners are where the Samsung S8 touch comes in from. So, if you have been deciding between either two devices, why not have the best of both in one device and get the ASUS ZenFone 5 instead?
The back of the device is where ASUS has put their signature love..The beautiful 2.5D glass coats the concentric circle design that blasts out from the fingerprint sensor creating a marvel of beautiful effects. I couldn't stress enough, this is probably the most beautiful sight of the device and it has to be as it will be seen by the world when you are on a call. On the top left are dual lens embedded in vertical position much like the Apple iPhone X and right under it, you can see the dual LED flash. The lens container is debossed unlike the ASUS ZenFone 4 which had a flat surface.
I'm sure the first thing you are curious about is, how does the notification drawer looks like when it's swiped down? And there you go. We have a rendition for you. Basically, the common icons are placed on the top left of the notch. These include Wi-Fi, hotspot, SD card, Bluetooth, NFC, Airplane just to name some. On the right side of the notch, the space is reserved for battery and clock. Everything else including network operator insignia, dates and shortcuts fall below the notch. What we have yet to test is, once it gets over-filled, does it scroll? Does it move to a new line? Does it get hidden behind the notch? That shall be tested in our in-depth review later on.
Let's talk about the display.
This is an 18:9 ratio Full HD+ display. ASUS has crammed a 6.2-inch full view display into a 5.5-inch body, giving it a 90% screen-to-body ratio. From a first glance, it looked like an IPS panel, but we shall confirm this later on.
The ASUS ZenFone 5 is also the first globally announced smartphone to use Snapdragon 636 SoC with AI Multi-core Engine. It will be harnessing all common AI offerings on the SoC including the AI cameras.
Speaking of cameras..
The rear camera hones a dual-lenses setup. The primary lens is 12MP while the secondary is 8MP for wide angle photos.Under the hood of the camera is Sony's flagship IMX363 image sensor. ASUS is also known to have large sensors than most flagship smartphones, bringing dark area photography to a very competitive level; which was actually a pretty strong winning point for the previous ASUS ZenFone 4 too. The ASUS ZenFone 5 is no exception. It will be featuring a 1.4 micron pixels sensor which is pretty rare in current smartphones.
The front camera is an 8MP camera and does take really good selfies. I was unable to locate the Pro mode for the front camera, but again, this was pre-production unit, so don't take my final word on that just yet. Portrait mode, Selfie Pro, 10 steps beautifying are all here to stay. That's for sure.
At the bottom, we can locate the speaker module. What is interesting, is that the device has stereo audio mode using the main speaker and the earpiece speaker. Sounds weird? Trust me, I didn't believe it the first time I saw it too. But it really rings on both speakers, delivering some seriously loud sound! Which also proves that the earpiece speaker is actually loud enough to ring the tones, meaning your voice calls are definitely going to be crystal clear even in the noisiest environments. The charging port is much like it's previous generation, using USB Type-C connector and the 3.5 mm AUX jack is here to stay!
The experience is only about to get even more interesting. The battery under the hood of this bad boy is 5,000mAh which means a day usage is going to be a thing of yesterday. This device should be able to easily perform daily tasks continuously for 2 days. And since it's using Snapdragon 636 that is very power efficient (at least on paper), and powered with ASUS AI Boost, you get an extremely butter smooth device with a very long lasting battery life. Best of both worlds!
The refreshed ZenUI 5 does feel very different from it's past generations. Truth be told, it's taking white scheme fused with flat icons with very nicely contrast menu and notification drawer. I really love the new ZenUI, I have to admit. ASUS has still kept very minimum bloatware and the UI feels butter smooth responsive.
If you are wondering, yes, there is a dual-SIM + Micro SD combo slot so you can concurrently use both SIM cards or use a single SIM with the extended storage.
That pretty much concludes our early hands-on experience of the ASUS ZenFone 5. We will be doing a much in-depth review later on, once the official device lands in Malaysia, so watch this space.
This is only the first variant of the ASUS ZenFone 5. There are several other variants and we will be updating them all here as we get more details. Currently there are three variants of the ASUS ZenFone 5 that we can confirm. Checkout their specifications below.
Specifications
As we gather more details of the devices, we will be updating the table accordingly. Do checkout this space from time to time.
Device Name
ASUS ZenFone 5
ASUS ZenFone 5Z
ASUS ZenFone 5 Lite
Device Model
ZE620KL
ZS620KL
ZC600KL
CPU
Qualcomm Snapdragon 636 Octa-core @ 1.8 GHz, 14nm Kryo 260
Qualcomm Snapdragon 845, Octa-core @ 2.8 GHz, 10nm Kryo 385, with Qualcomm AI Engine and ASUS AI Boost
Qualcomm Snapdragon 630, Octa-core @ 2.2 GHz, 14nm ARM Cortex-A53
GPU
Adreno 509
Adreno 630
Adreno 508
RAM
Up to 6GB
Up to 8GB
TBA
Display
6.2″ FHD+ 18:9 ratio, 100% DCI-P3 gamut coverage, 96% NTSC gamut coverage
6.0″ FHD+ 18:9, FullView display
Storage
Up to 128GB eMCP + MicroSD expansion slot
Up to 256GB UFS 2.1 + MicroSD expansion slot
TBA
Camera (Main)
Primary: 12MP f/1.8, Sony IMX363 1.4µm pixel pitch, OIS for stills, EIS for videos, 78° FOV, 6P optics
Secondary: 8MP f/2.2, OV8856, 120° FOV, 5P optics
RGB sensor, LED flash
Primary: 16MP f/2.2, 80° FOV
Secondary: 120° FOV, 6P optics
Camera (Secondary)
8MP f/2.0, OV8856, 84° FOV, 4P optics, RGB sensor
Primary: 20MP f/2.0, Sony IMX376 1.0µm pixel pitch, 85.5° FOV
Secondary: 120° FOV, 6P optics
Softlight LED flash
Battery
3300 mAh with AI charging
3300 mAh
OS
Android 8.0 Oreo
SIM
Hybrid dual SIM
Price
< RM2,000
TBA
TBA
The ASUS ZenFone 5 and ASUS ZenFone 5Z share the same body and design, while here's the much tamer design of the ASUS ZenFone 5 Lite:
With these nice looking phones, we are in for an exciting 5th generation of ASUS ZenFones! Bring it on!
Pokdepinion: ASUS has really step up their game this time around! The specifications are looking pretty good and the price point seems promising. I can only say for now, that the ASUS ZenFone 5 is one hell of an awesome device. Imagine their best smartphone, the ASUS ZenFone 3 Zoom on steroids!