Best value Snapdragon 845 smartphone? Between the Mi MIX 2S, OnePlus 6 and ZenFone 5z, which reigns supreme?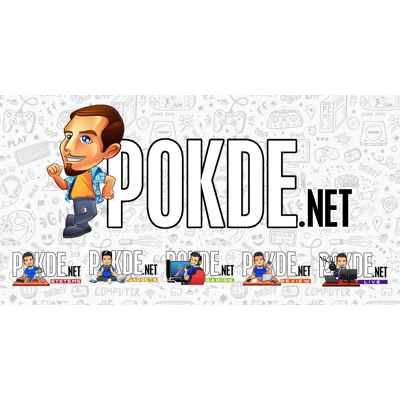 If you are in the market for a flagship, you will definitely be looking at smartphones powered by either a Snapdragon 845, Exynos 9810 or a Kirin 970. The latter two don't really have that many options, but the Snapdragon 845 is found in more flagship smartphones than I can count. Yes, I can't count that high. I have calculators for that.
And speaking of counting, if you want the best bang for buck, you would have pretty much made a shortlist of a few devices. Namely the Xiaomi Mi MIX 2S and OnePlus 6. Now Xiaomi and OnePlus are known for bringing forth amazing value for money, but we have a new challenger this time around: ASUS. The ASUS ZenFone 5z's Malaysian pricing has just leaked, and we were rather impressed. So, we decided to compare it against the other affordable flagships in the market.
The specification
 
ASUS ZenFone 5z
Mi MIX 2S
OnePlus 6
Processor
Snapdragon 845
(With AI Boost)
Snapdragon 845
RAM
Up to 8GB
Storage
Up to 256GB (expandable with microSD card up to 2TB)
Up to 256GB (non-expandable)
Display
6.2″ FHD+ 90% screen to body ratio
100% DCI-P3
5.99″ FHD+ 81.9% screen to body ratio
DCI-P3 support
6.28″ FHD+ 84% screen to body ratio
DCI-P3 support
Camera
12MP f/1.8, Sony IMX 363 1/2.55″ sensor (1.4μm pixels) + 8MP f/2.2 120° wide angle camera
12MP f/1.8, Sony IMX 363 1/2.55″ sensor (1.4μm pixels) + 12MP f/2.4 telephoto lens
16MP f/1.7, Sony IMX519 1/2.6″ sensor (1.22μm pixels) + 20MP f/1.7 secondary camera
Battery
3300 mAh with AI Charging
3400 mAh
3300 mAh with Dash Charge
Price
RM1899
RM1999
RM2399
The comparison
The ASUS ZenFone 5z appears to offer the most value for money. Its 90% screen-to-body ratio is the highest among its peers, and as we have found in ASUS' previous devices, a wide angle camera does help to give a different perspective on things. We loved the great AI-enhanced camera, amazing display and also lightweight body in our review of the ASUS ZenFone 5, and we expect the ASUS ZenFone 5z to be even more loveable.
The AI Boost performance gains with the ASUS ZenFone 5 were pretty substantial, and that was with a Snapdragon 636. Imagine if the Snapdragon 845 gets even beefier. And while we don't actually see AI Charging in action, it does stand to extend the longevity of the device. It's also the only device to have expandable storage, which is a good thing if you keep most of your media on your device. And for that price, well, everything is a bonus.
The Mi MIX 2S also makes a strong showing with its new camera that is surely going to be a huge upgrade over the Mi MIX 2. It also scores higher in DxOMark than the ASUS ZenFone 5z, but the conventional zoom camera is not nearly as interesting as a wide-angle camera. If you are into wireless charging, this is also the one to get as it comes with support for Qi wireless charging over its ceramic back.
The OnePlus 6 is the only one among these three to sport any water resistance. There is no IP rating, but OnePlus claims it will survive a drop into the sink or some rain. It is also the most expensive, while sporting the smallest pixels in its main camera. The second camera enhances low light images, but who needs that when you have bigger pixels to capture more light in the ZenFone 5z and Mi MIX 2S? Also, this device never made it into DxOMark's ladder, so we aren't really expecting it to blow our minds with its camera either.
The verdict
We believe the ASUS ZenFone 5z definitely offers quite a lot for the money the Taiwanese company asks from you. While we would like to crown it the definitive value-for-money flagship for 2018, there is more to a smartphone than just specifications.
What do you think? What is the best value for money smartphone right now in the market? Let us know in the comments!