Review
ASUS ROG Strix Z490-E Gaming Review — ROG Strix attempts the premium price range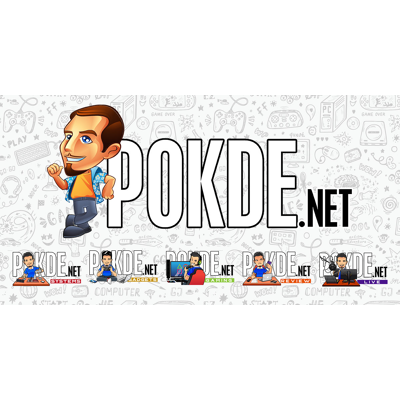 Overview
ASUS aims for the premium segment with the ROG Strix Z490-E Gaming, coming in extremely close to the ROG Maximus XII Hero (WiFi)'s price tag. Don't get me wrong, this is one good board, but it's not really enough to justify the really premium price point it sits at now.
Positives
+ Comes with a nice set of included accessories
+ Aggressive aesthetics will go well with a full-on gaming build
+ Strong power delivery system
+ Supports iGPU output
+ Q-CODE readout allows for more convenient troubleshooting
+ Very feature-rich BIOS
Negatives
- No on-board power buttons discourages bench setups
- AI overclocking could do with more finetuning options
- Installation process of the first M.2 SSD is unnecessarily difficult
- Overpriced relative to its more premium brethren
The ASUS ROG Strix family consists of products that are essentially distilled down from the Republic of Gamers' lineup of premium products, and today we are taking a look at the ASUS ROG Strix Z490-E Gaming. As a board carrying the "E" suffix, it is the highest end of the ROG Strix Z490 boards. And as you might expect, it gets quite a bit of premium features from its more premium brethren from the ROG Maximus XII family too.
Unboxing
We did an unboxing of the ASUS ROG Strix Z490-E Gaming above, but if you want to check out the pretty impressive complement of accessories that come with the motherboard, take a look down below.
Appearance
ASUS definitely stepped up their game with the ROG Strix Z490-E Gaming, with a design that looks clean while also being aggressive enough to fit right into the ROG Strix family. There's some mirror effect on the I/O shield, which allow the board to look pretty even when you turn off the lights.
For the 10th Gen Intel Core processors, ASUS went all out with the cooling. Instead of what looks more like ornamental hunks of aluminium, they now feature deep grooves for airflow around the VRM area for better cooling, as well as to increase the surface area. The little bracket above the heatsink is where you can mount the optional fan, although it will probably be unnecessary for most users.
The lower half of the board is filled with the PCIe slots and M.2 slots. The PCH heatsink is covered by this oversized plastic shroud that also extends onto the "Northbridge" heatsink. More on that later. The two main PCIe x16 slots are reinforced to prevent them from being damaged by the heavy GPUs you might use with the ROG Strix Z490-E Gaming.
ASUS reserves the integrated I/O shield treatment for the more premium of their boards, and apparently they deem the ROG Strix Z490-E Gaming to be high-end enough to get one. You can spot the DisplayPort and HDMI ports which will allow you to use the iGPU. Those who were expecting more modern ports here will be quite disappointed to find a total of four USB 2.0 ports, instead of replacing them with more USB 3.0 or USB 3.1 ports.
You don't get a backplate of any kind on the back of this board, but you do get a massive decal running across a quarter of the board. I am not sure what is this for, as you won't even get to see it once you install it into a case. Oh well. I guess you can enjoy it for a few minutes before you throw it into a case.
RGB is very tastefully sprinkled across the board, with the I/O shroud getting the bulk of the lighting, while the PCH gets a stylized ROG logo instead of the usual ROG eye emblem. One concern I have is that the PCH's RGB accents will largely be covered up by a large GPU, which will render it pointless.
Specifications
ASUS ROG Strix Z490-E Gaming
CPU support
Intel LGA 1200
10th Gen Intel Core desktop processors (Comet Lake-S)
Pentium Gold & Celeron processors
Power
1 x 24-pin ATX
1 x 8-pin EATX 12V (ProCool II)
1 x 4-pin EATX 12V
ASUS ASP1900B PWM controller (7+1 phase)
14 x Vishay SiC639 (50A) powerstage for CPU
2 x Vishay SiC639 (50A) powerstage for iGPU
Chipset
Intel Z490
Memory
4 x DDR4 DIMM, max. 128GB un-buffered memory
Multi-GPU Support
2-way NVIDIA SLI
3-way AMD CrossFireX
Expansion slots
PCIe 3.0 x1
PCIe 3.0 x16 (x16 electrically)
PCIe 3.0 x1
PCIe 3.0 x16 (x8 electrically)
PCIe 3.0 x16 (x4 electrically)
Storage
6 x SATA 6 Gb/s, supports RAID 0,1,5,10
1 x M.2 PCIe 3.0 x4/SATA (disables SATA_2 when M.2 SATA SSD is used)
1 x M.2 PCIe 3.0 x4 (disables SATA_5 & SATA_6 when M.2 PCIe 3.0 x4 SSD is used)
Network
Intel WiFi 6 AX201 (2×2 802.11ax, Bluetooth 5.1)
Intel I225-V 2.5G LAN
USB

Rear I/O:


3 x USB 3.1 (10 Gbps)
1 x USB 3.1 Type-C (10 Gbps)
2 x USB 3.0 (5 Gbps)
4 x USB 2.0


On-board headers:


1 x USB 3.1 (10 Gbps)
1 x USB 3.0 (5 Gbps) (2 ports each)
2 x USB 2.0 (2 ports each)
Audio
SupremeFX S1220A CODEC
5 x gold-plated audio jacks (rear)
1 x Optical S/PDIF out
1 x front panel audio connector
Display output
1 x HDMI 1.4
1 x DisplayPort 1.4
Other onboard connectors
1 x CPU fan header
1 x CPU_OPT fan header
1 x AIO_PUMP header
1 x VRM_HS_FAN header (VRM fan)
1 x W_PUMP+ header
2 x Chassis fan headers
1 x Temperature sensor connector
2 x AURA RGB headers
2 x ARGB Gen 2 headers
1 x Thunderbolt 3 header
Overclocking features
BIOS Flashback
Q-CODE readout
Q-LED debug LEDs
CPU_OV jumper
Included accessories
User's manual
4 x SATA 6Gb/s cable
1 x M.2 Screw Packages
1 x M.2 rubber package
1 x 40mm assistant fan (VRM fan)
1 x Wi-Fi Antenna
1 x ARGB extension cable
1 x RGB extension cable
1 x Thermistor
1 x Driver disk
1 x ROG Strix stickers
1 x ROG Strix thank you card
Form factor
ATX (12″ x 9.6″)
System
User Experience
Build
As a regular ATX board, the ROG Strix Z490-E Gaming will fit into all ATX cases, but of course we aren't going to install it in a case. For those of you who are, you will love the integrated I/O shield as it is one less thing to worry about in your build.
An issue that you might have with the ROG Strix Z490-E Gaming is when you decide to install your M.2 storage. Somehow ASUS decided that a plastic cover like this should extend over the first M.2 slot and also the "Northbridge" heatsink. It is held down by a total of three screws, and the worst part is that you won't be able to lift the cover off if you have a GPU installed, thus complicating any upgrades down the line.
Both the M.2 slots sport aluminium heatspreaders, complete with thermal pads pre-applied. That's nice, but you will need to undo another two screws per piece to install a SSD under them. The good thing is that you will most probably not change SSDs throughout the lifespan of your PC, so while this is frustrating when you are setting up your build, it isn't going to affect you that much down the line.
BIOS
ASUS went all out with the BIOS for the ROG Strix Z490-E Gaming, with most of the features you would expect from their higher end ROG Maximus boards making their way here. There's an AI Overclocking mode too to make it easier to maximize the performance of the unlocked 10th Gen Intel Core processors without any prior knowledge about overclocking.
With that said, it can be a little too aggressive and apply voltages in excess of 1.5V, which is far from recommended. More fine-tuned control over the AI overclocking would have been welcome, like an option to set a maximum voltage to avoid the board from being too overzealous with the voltage. For those who are interested in extreme overclocking, there's a CPU_OV jumper to raise the Vcore limit from 1.7V to 2.1V.
ASUS also offers USB BIOS Flashback with the ROG Strix Z490-E Gaming, letting you update the BIOS even when you don't have a supported CPU. Of course with Intel's habit of requiring new sockets and new boards to be paired with their CPUs, you might never run into that that issue.
Overclocking
While ASUS has decided to not include any of the OC-friendly features like the very useful ReTry or Safe Boot buttons, troubleshooting a bad overclock will be relatively easy with this POST code readout LED display. There's also no onboard power buttons, which makes using the ROG Strix Z490-E Gaming on an open bench that forgoes the case headers a touch more challenging.
With that said, taking the Intel Core i5-10600K (ES) to 4.9 GHz was very easy, with me only dialing in the voltage to 1.35V and the multiplier to 49x. RAM overclocking was done with just the XMP profile, which proved easy enough with the board booting the DDR4-3600 CL14 XMP profile without a hiccup.
The VRMs run rather cool too when overclocking, with it hitting no more than 40°C without the fan, over 1 hour of Realbench's stress test in which we see the Core i5-10600K pulling about 140W. Of course 140W is nothing for this 14 power stage VRM design, but unfortunately we didn't get the opportunity to test the VRM's performance with a Core i9-10900K. Something worth noting is that ASUS doesn't offer a VRM temperature readout directly, and the temperatures are obtained via the VR VCC Temperature readout available in HWiNFO. That information is obtained from the CPU's communication with the power delivery system, and thus might not be directly comparable to other boards.
Software
There's a pretty awesome package of software that the ROG Strix Z490-E Gaming supports, allowing you to do everything from throwing on an overclock in Windows with Dual Intelligent Processor 5, to prioritizing the network traffic of with GameFirst VI. For those who want to try out RAM caching, ASUS also bundles RAMCache utility to allow you to set aside some RAM to be used as storage. There's also Armoury Crate which now handles all the RGB effects, which is customizable even when the board is off.
Conclusion
ASUS is asking for quite a princely sum for the ROG Strix Z490-E Gaming, or RM1876 to be exact. For a bit more money, you can opt for the ROG Maximus XII Hero (WiFi), which will give you quite a lot more for just an additional RM213. The ROG Strix Z490-E Gaming is one of the best ROG Strix boards we have seen thus far, but it definitely quite overpriced for what should be a more wallet-friendly offering. Aside from the questionable pricing, the ROG Strix Z490-E Gaming is a solid board, one which will easily push any 10th Gen Intel Core processor to well beyond their limits.
Our thanks to ASUS Malaysia for sending us the ROG Strix Z490-E Gaming for review.