Intel Core i9 10900K may guzzle over 300W at full load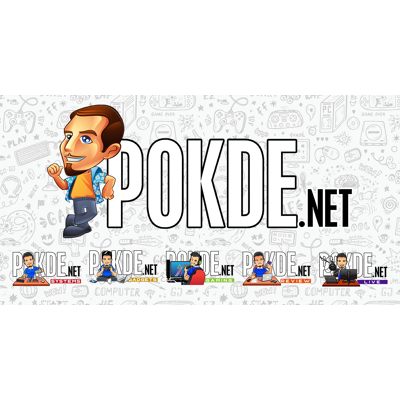 Intel's upcoming desktop processors will still be manufactured on Intel's 14nm process. That also means that it will be based on older Comet Lake architecture rather than the new and improved Ice Lake architecture. And as Intel wants to be competitive against AMD's 3rd Generation Ryzen processors, they need more cores, with Intel offering up to 10 cores in the Intel Core i9 10900K. More cores means a higher power consumption, and that's apparently going to be a real problem for Intel.
According to ComputerBase, they have spoken to various motherboard vendors and they are all just waiting on Intel to release their Intel Z490 motherboards for the new 10th Gen Intel Core desktop processors. The boards are ready, but Intel is reportedly still facing issues trying to cram 10 cores into their desktop processors.
The motherboard vendors revealed that the 10-core Intel Core i9 10900K can draw up to 300W at maximum load. That's not too surprising considering that the Core i9 9900KS can exceed 250W under similar loads, and with Intel having to push both core count and clock speeds up into the stratosphere, the Core i9 10900K can run at 4.9 GHz on all cores, which leads to the ridiculous power draw.
Of course, this power draw will also be met by toasty temperatures, so you would have to use some pretty impressive coolers. Intel is expected to slap on a 125W TDP rating on the Core i9 10900K, which might seem pretty standard until you throw on a cooler rated for 125W TDP and see that your expensive CPU not boosting properly due to limited thermal headroom.
With this insane power consumption, we can expect to see some next-gen VRM solutions. 300W is really no joke. While AMD's 16-core Ryzen 9 3950X can pull around 150W from the socket, 300W is double that. We already see AMD's board partners throw in some overkill VRM designs for the X570 boards, but in Intel's case, it would be more of a necessity.
This should increase the price of the Intel Z490 boards, and we can also expect the Intel Core i9 10900K to be relatively pricey. AMD managed to deliver good value even when throwing so many cores in their 3rd Gen Ryzen processors thanks to their chiplet design. Meanwhile Intel can only use perfect 10-core dies in the Core i9 10900K. That would mean larger dies, and poorer yields, which will jack up the price of the processors.
It's probably good that Intel requires you to change your motherboard to use the 10th Generation Intel Core desktop processors. You might just fry your lesser Z370/Z390 boards' VRM if you tried to use the Core i9 10900K on them.
Pokdepinion: While AMD was made fun of for their 300W-guzzling AMD FX9590, it's now Intel's turn. And it's worth noting that Intel is seeing this because of the exact same reason as AMD back then: no new architecture, no new manufacturing process, just more clocks (and more cores).