The JOI Book Touch 300 gives you the flexibility to work however you want!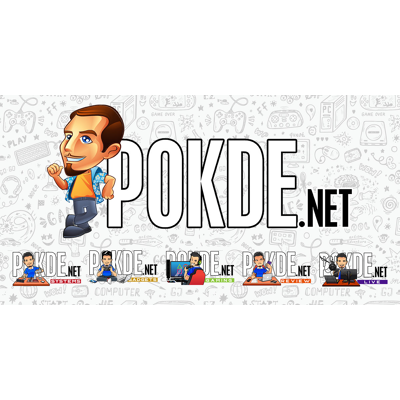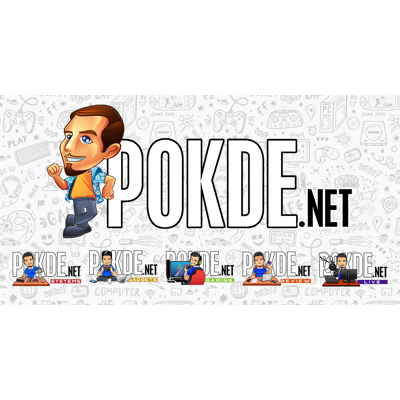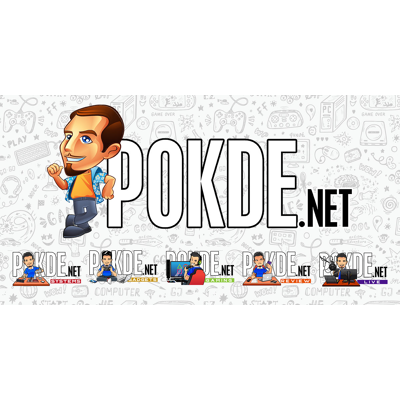 All of us know what's a laptop, but I guess a lot of us want more than just a laptop. Enter the world of 2-in-1 convertibles, the laptops that are more than just a laptop or just a tablet, as it offers you the flexibility to switch between a laptop or a tablet experience without having to worry about stuff like keyboard covers. It's a great option for students, as they can just get one 2-in-1 convertible instead of spending more on multiple separate devices. And today we will be taking a look at the JOI® Book Touch 300, an option that offers you all the flexibility at an affordable price tag.
Switch between modes on a whim
While a laptop's layout is pretty conducive for working on the keyboard and using the trackpad, it isn't exactly the best way to use a touch-capable device. That's why a sturdy 360° hinge is the key to a 2-in-1 convertible. The JOI® Book Touch 300 is optimized to give you the best experience in anything that you want to do. Use it in the usual laptop layout to type out your assignments, prop it up in the Tent Mode to watch your online lectures while taking notes or flip it into the Tablet Mode to continue watching your K-drama while on the go. Or when you are feeling especially creative, set it up in Display Mode to make it more comfortable to draw or write on.
Draw, write or sketch to your heart's content
Speaking of drawing and writing, the JOI® Book Touch 300 supports the JOI® Active Pen Pro 300. The JOI® Book Touch 300 supports the Microsoft Pen Protocol (MPP). This means that the JOI® Book Touch 300 can work with other MPP-certified digital pens as well, giving you the flexibility to choose another pen that might suit you better. With the JOI® Active Pen Pro 300, you get palm rejection and 1024 levels of pressure detection for a natural, intuitive writing and drawing experience.
You can easily unleash your creativity and sketch out your next masterpiece, or take your time and plan your design on the JOI® Book Touch 300. Need a doodling board to de-stress after a long day of classes? Well, the JOI® Book Touch 300 is perfect for that as well.
Work anywhere you want
The JOI® Book Touch 300 is a light laptop weighing just 1.54 kg, letting you bring it with you anywhere you go. And thanks to the flexibility of the 2-in-1 convertible form factor, you can easily set up and be productive wherever you are, and switch between the modes to better make use of the space available. Even when enjoying some board games. With the efficient Intel® Celeron® N4000 processor under the hood, you will also be able to use the JOI® Book Touch 300 without worrying about running out of battery quickly.
Biometrics security to keep your files safe
Since you will be bringing the JOI® Book Touch 300 around a lot, security might be a concern. You definitely do not want your nosy classmates going through your sensitive documents or sketches. JOI® equipped the JOI® Book Touch 300 with a fingerprint scanner, ensuring that only you can access the files on it. One touch is all it takes for you to securely login on the JOI® Book Touch 300, giving you all the security with none of the hassle of remembering passwords or PIN codes.
Performance to keep you going
The JOI® Book Touch 300 is designed for convenience, and that even extends to storage upgrades as well. The JOI® Book Touch 300 sports a door at the bottom that easily opens for you to add a larger M.2 SATA SSD to make more room for your files. There's also microSD card slot for quicker upgrades, in case you want to quickly add some removable storage to your laptop.
Conclusion
For all the features that the JOI® Book Touch 300 brings to the table, it is really quite affordable at just RM1599. If you are interested to experience the flexibility of the JOI® Book Touch 300, you can either head over to one of the JOI® Stores, or purchase it online on GLOO via the link below:
Get the JOI® Book Touch 300 on GLOO!
From now until 28th June, JOI® will also be giving away free Thermos or Glass Flasks to JOI® users. All you need to do is the following:
Like the JOI Facebook page
Take a selfie with JOI® devices and upload the image with your own creative caption, tag JOI Malaysia and use the hashtags #JOI, #InspiringIdea and make sure to set your post's visibility to Public
Of course, the prizes are available on a first-come-first-serve basis, so make sure to be quick!
This is an exclusive article for JOI®.