Bring the Xiaomi Mi Note 10 and leave your bulky camera behind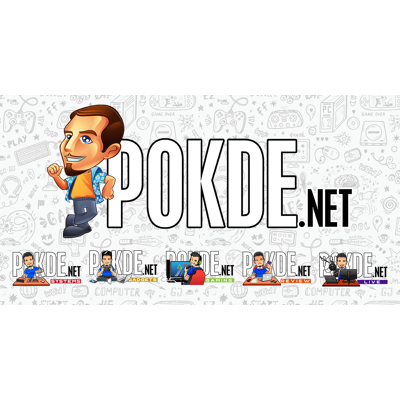 Compact cameras have the advantage of sporting a wider range of focal lengths aside from featuring larger sensors as compared to smartphones, but they are also relatively bulky. Aside from the fact that you will be carrying a smartphone with you, regardless. With the Xiaomi Mi Note 10, you can forget about compact cameras and just bring it on your next vacation. In fact, it may have longer zoom and a larger sensor than your average compact camera. Let's see…
Large 108MP 1/1.33″ Samsung ISOCELL Bright HMX Sensor
Most compact cameras come with sensors that are just 1/2.3″, while the average 48MP smartphone out there packs a 1/2″ sensor. The 108MP sensor in the Xiaomi Mi Note 10 is none other than the Samsung ISOCELL Bright HMX, which measures a whopping 1/1.33″. It's substantially larger than most compact cameras, and is definitely among the largest sensors in a smartphone to date.
With 4-to-1 pixel binning technology, the 108MP sensor can deliver impressive 27MP images. Also, remember the Redmi Note 8 Pro and how you could use it to print 3.26m tall posters? The Xiaomi Mi Note 8 Pro can let you print 4.2m tall posters with the absolutely ridiculous 12032 x 9042 resolution. It's most probably just a bragging right for most, but you can do it if you want.
If it's not huge posters you seek, then you can enjoy the more flexible cropping enabled by the higher resolution sensor, along with the wide dynamic range with the pixel binning technology that Xiaomi has equipped all their smartphones with since the Xiaomi Mi 9, as you can see below.
Five cameras for five times the flexibility
With the main camera out of the way, it's now time to talk about the other members of the penta-camera array on the Xiaomi Mi Note 10. We mentioned that compact cameras have an advantage of zoom range, but the Xiaomi Mi Note 10 offers a 5x zoom lens, 2x telephoto portrait lens, an ultra-wide angle camera and a macro camera, in addition to the main 108MP shooter. Actually, you get two macro cameras as the ultra-wide angle camera also comes with macro auto-focusing capabilities. If you would prefer to see them in numbers:
5MP f/2.0 5x telephoto, OIS
12MP f/2.0 2x telephoto (portrait camera)
108MP f/1.69, 1/1.33″ Samsung HMX, OIS
20MP f/2.2 117° ultra-wide angle camera, AF
2MP f/2.4 macro, AF
So why do we need two telephoto cameras, and two macro cameras? Aren't they redundant? Not exactly.
Why two telephoto lenses?
The two telephoto cameras actually are designed to handle different scenarios. Xiaomi calls the 12MP f/2.0 camera a portrait camera and rightly so. If you have read any photography guides and what not, one of the most popular lenses recommended to budding photographers is a 50mm one. Why so? That's because it gives a more natural perspective of your subject.
Or you can also use it to just zoom into your scene and leave out the clutter. Unlike most smartphones, the sensor behind the 2x telephoto camera in the Mi Note 10 packs 1.4 μm pixels, which is exactly the same size the pixels in the main camera of the likes of the Pixel 4. Most flagships use 1.0 μm pixels for their telephoto cameras. The aperture is also a lot wider than your usual 2x telephoto camera at f/2.0. The large pixels and a wider aperture means a lot better performance overall, especially when it comes to low light scenarios. And when mated to Xiaomi's impressive processing, you get accurate blurring without the need for gimmicky 3D ToF sensors and depth sensors.
The second 5x telephoto camera meanwhile will handle the insane zoom when you need to really close the distance between you and the subject. You can use the 5x zoom for portraits, but then you would have to stand awkwardly far from your subject to get a good shot. The Mi Note 10's 5x zoom lets you get closer to subjects than you would naturally be able to with the main camera or the 2x zoom, without having to sacrifice image quality. Some say your legs are the best zoom, but why walk over there when you can just zoom in?
What about the two macro cameras?
As far as I know, there isn't a smartphone that packs two macro cameras. But then again, there aren't that many smartphones out there with macro cameras in the first place. The Xiaomi Mi Note 10 offers two. I however enjoy using the ultra-wide angle more for scenic shots, as the 20MP resolution gives you plenty of detail in every image.
It's a pretty awesome combo and also helps overcome the drawbacks of having an ultra-wide field of view when you are going up close for macros. But if you are really into macros, you should just use the dedicated macro camera, which serves up amazing results even though it is just a 2MP sensor. The autofocus definitely helps here, besting even the flagships offering dedicated macro cameras but not giving you autofocus.
Most compact cameras go from the standard 27mm wide-angle view to maybe around 3x, some up to 5x, and few offer an ultra-wide angle on top of that. Or macro focusing capabilities from as near as 1.5cm. The best part is that all of those cameras fits right into your pocket. Oh and let's not forget the 32MP f/2.0 selfie camera sitting in the tiny notch above the screen.
Battery for days
Now with one of the best cameras in the industry packed into the Mi Note 10, you will want to be able to carry it out with you and take lots of photos without having to worry about running out of battery. That's why there is a huge 5260 mAh battery here, complete with 30W Charge Turbo which is even faster than what their last flagship was capable of. That 30W charger also comes in the box, fleshing out the value proposition of the Mi Note 10.
Speaking of value, how much does the Mi Note 10 cost? It costs RM2099, which is a fair bit more affordable than many of the flagships which tout lesser photography chops. The Xiaomi Mi Note 10 is the perfect answer for mobile photography enthusiasts. If you want an even better package, you can opt for the Mi Note 10 Pro which features an enhanced 8-element lens instead of the Mi Note 10's 7-element lens, as well as a more capacious 256GB of built-in storage.
Get the Mi Note 10 and Mi Note 10 Pro via the following links: