Review
XPG PRECOG Gaming Headset Review — the audiophile's gaming headphones?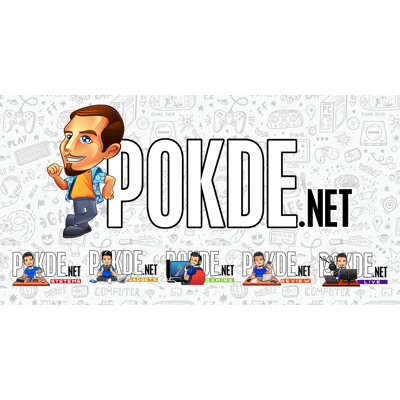 Overview
XPG sent us the XPG PRECOG, their latest gaming headphones which combines an electrostatic driver along with a dynamic driver to deliver unprecedented levels of sound quality. Is it just unnecessary additions to make the spec sheet look more amazing, or will it really impress us?
2 Year International Manufacturer Warranty
Positives
+ Nifty packaging that wastes no paper
+ Excellent assortment of cables
+ Simple design
+ Comfortable plush earpads
+ Mind-blowingly good sound
+ ENC is quite effective at its job
Negatives
- DAC holds it back from truly shining
- Can get uncomfortable when worn for long sessions
- No RGB
All gaming peripherals have a singular goal: give you an edge versus your opponents. The XPG PRECOG's name seems to hint at how it will give you an advantage by giving you precognition. Cool names aside, it combines an electrostatic driver with a standard dynamic driver, giving it the honors of being the very first gaming headphone with such a configuration. It might also have the advantage of boasting some of the best sound quality we have ever seen in a gaming headphone. But let's see about that.
Unboxing
Err.. It's not exactly a box. XPG did a solid by not using standard boxes for the XPG PRECOG, instead just slapping on a cardboard wrapper of sorts around a headphone case.
The back side details more about the headphones within. Another reason why I find this packaging good is that it shows how much XPG trusts the case as it is meant to endure shipping, drops and other mistakes that your standard packaging is meant to protect against.
Inside the headphone case there's a cutout which perfectly cocoons the XPG PRECOG, while the other half is where the assortment of cables are nicely packed away into the individual pockets.
You get a quick guide, a warranty guide and some stickers with the XPG PRECOG, along with a DAC connected via USB-C cables, a USB-A to USB-C adapter, a 3.5mm AUX cable and of course, the detachable microphone. Last but not least, there's also a splitter to let you use the XPG PRECOG with systems featuring separate input and output jacks.
Appearance
If you are like the black-red aesthetic most gaming hardware touted before the advent of RGB, the XPG PRECOG will really be your best bet in 2019. The pleather headband sports red stitching, while the whole earcups sport red accents. And the logo is also in red. BTW, also take a moment to appreciate the chonky blocks that hold the earcups to the frame, which should bode well for durability even if you really abuse the XPG PRECOG.
The arms that allow the earcups to turn and swivel are also finished with the same dark chrome plating. I am pretty confident about the XPG PRECOG's longevity now. The earcups are pleather, with sufficient depth for almost everyone. There's an XPG logo inside, although I do believe a L-R indicator would have been more welcome.
The headphones only glow in one color, and that's red. As mentioned earlier, if you are a fan of the red-black aesthetic, this is the headphone for you. If you aren't, you can turn off the LEDs (or can we call these… REDs? Hehe) The detachable microphone extends a fair bit from the side to well in front of your face, so you don't have to worry about the XPG PRECOG not picking up your voice. It definitely will.
XPG PRECOG Specifications
Drivers
Electrostatic drivers + Dynamic drivers (dual drivers)
Frequency Response
Headphone
5Hz – 50,000 Hz
Impedance
32 Ω ±15%
Sensitivity
102 ± 3 dB/mW @ 1KHz
Headphone Type
Closed
Microphone
Unidirectional


Frequency response

: 20 – 20 000 Hz


Sensitivity

: -38db±1.5db
Connector
Wired
USB-C, 3.5mm
Noise-cancelling
Environmental Noise Cancellation (ENC) for microphone
Weight
362 g
Colour
Black and Red
User Experience
Aside from those who love black and red, those who hate installing driver software would also love the XPG PRECOG. It requires no software installation whatsoever, with all its features powered by the DAC and the array of switches on it.
You can enable the different sound profiles and also the virtual 7.1 mode from the toggle. The mic mute button is a press of the volume dial away. I thought the dial was going to adjust the microphone gain, but nope, it's the volume. Along the sides are the toggles for the environmental noise cancellation and LEDs.
As a gaming headphone, one of the most important criteria to look at is the microphone as you want to use it for communicating with your teammates. XPG did a pretty good job with the ENC effectively removing most of the background noise like my keyboard typing as you can hear below, along with a high-pitched whine that was present when ENC was off. The downside is you will sound a bit more muffled but I would consider it more acceptable than the whine without ENC on. You can hear the difference ENC makes below. Mind you I was only recording at 50% volume in Windows.
Meanwhile for the headphone side of things, you get three sound profiles to choose from: FPS, 7.1 and Music. Music gives you copious amounts of bass, with a scooped out mid-range similar to what most fun sounding headphones offer. With that said, the bass really extends well into the sub-bass territory and is well-controlled, with enough power to quite literally blow your mind if you turn up the volume.
Meanwhile in the 7.1 mode, the mids are restored and boosted a bit for a bit more space in the sound. It sounds great for everything, unlike some of the virtual 7.1 audio modes I have experienced. In fact I would use the XPG PRECOG in this mode at all times unless I am listening to some EDM.
The FPS mode removes all the bass to emphasize the upper mids and highs to give you an edge when it comes to footsteps in games. I don't like it at all but I am sure some would appreciate the clarity of the sound to better spot their enemies.
When it comes to comfort, the XPG PRECOG relies on the automatically stretching headband and the clamping force of the earcups to stay on your head. The swiveling mechanism allows for a more comfortable fit, and the plush earpads definitely support that endeavor. However I did find it just a tad uncomfortable after having it on for more than an hour as it can get quite warm even when the ambient temps are set to around 26°C, aside from the headband pressing down on the top of my head.
With that said, just take it off for a few minutes for a breather, and you will be back to gaming in no time. One thing to note though is that the position of the headphone on your head really affects the sound signature, so you would do best to find a sweet spot for comfort and remember it.
If you own higher end equipment like amps and DACs, you are actually getting quite a bit of value with the XPG PRECOG. With the 3.5mm input, you can skip the included DAC and make use of your dedicated DACs, if you own one. That might promise better audio although you won't get to enjoy the virtual 7.1 sound. When paired with my ZuperDAC, the bass was even tighter with all the clarity I would expect from premium audiophile headphones. You aren't losing out on soundstage either, as I was able to avoid flanks with ease even in frantic matches of Overwatch.
Conclusion
Would I recommend the XPG PRECOG? Absolutely! I would recommend getting a proper DAC to go along with the XPG PRECOG though as the included one holds it back a tad. You get just a tad less sound quality and also a rather noisy microphone input sans ENC with the DAC, stuff you can live without. But use it with another DAC and use it with the 3.5mm jack… For RM493, it's not going to be the cheapest gaming headphone out there, but it can deliver absolutely phenomenal sound quality, and especially so with a competent DAC. With the excellent soundstage, you don't even need the 7.1 mode.
Our thanks to XPG for sending us the XPG PRECOG.