Review
ASUS ExpertBook B9 (B9450) Review — ultra-thin, ultra-light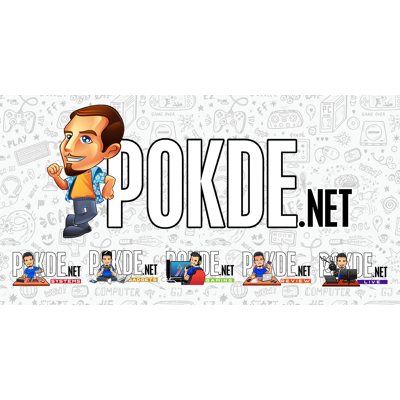 Overview
ASUS employed an exotic magnesium-lithium alloy for the chassis of the ASUS ExpertBook B9, allowing them to offer a lightweight yet sturdy laptop. The insides are equally impressive, with 2TB of SSD storage and the latest 10th Gen Intel Core processor under the hood. The culmination of all these niceties aren't cheap, but when we are talking about this level of portability, I do believe affordability is the last of your concerns.
i7-10510U+16GB+2TB (TPM)+66 WHr: RM9299
i7-10510U+16GB+1TB (TPM)+66WHr: RM8599
i7-10510U+16GB+1TB+66WHr: RM8299
i5-10210U+8GB+512GB (TPM)+66WHr: RM6599
i5-10210U+8GB+512GB+33WHr: RM6299
Positives
+ 65W power adapter is really compact
+ The lightest laptop I have ever tested
+ Ultra-sleek finish looks and feels great
+ Surprisingly good thermals
+ Excellent battery life
+ Screen offers great colors
+ Audio quality is very good for a laptop this size
+ Keyboard feels excellent to type on with ErgoLift helping things along
+ Two Thunderbolt 3 ports
+ Functional software
Negatives
- Poor performance compared to its peers
- Minor flex exhibited by the bottom panel
The ASUS Expert Series is a pretty boring series for consumers. Design wise, they are probably a bit more plain, although you can say that ASUS put function over form. But apparently ASUS wants to change that with the ASUS ExpertBook B9 (B9450). It's an opulent laptop that's clad in cutting-edge materials and an equally advanced finishing. All of that isn't just for a premium look though, as the ASUS ExpertBook B9 is the world's lightest 14″ business laptop thanks to the use of magnesium lithium alloy in its construction. That premium aesthetic and ultralight chassis is also extremely durable, which makes the ASUS ExpertBook B9 an absolutely intriguing laptop to me. I hope it is to you too because we are going to take a closer look at the laptop.
Unboxing
ASUS ships the ASUS ExpertBook B9 in a brown cardboard box, but inside you get a more premium box, befitting of the ASUS ExpertBook B9's status as the flagship ExpertBook for this generation. It even comes with a leather sleeve to protect the laptop when you are carrying it around, which I do believe will be something that users of the ASUS ExpertBook B9 will be doing a lot of.
The package comes with a 65W USB-C power adapter, a pretty complicated LAN dongle and of course some of that basic documentation. That's not all that interesting, so let's get on to check out the ASUS ExpertBook B9.
Appearance
While the ultralight magnesium lithium alloy sounds cool enough, ASUS applied an even cooler micro-arc oxidation (MAO) finishing that electrocutes the metal to create a ceramic layer that imparts an awesome texture and protects the alloy from corrosion and also adding strength to the material. All you need to do is touch the ASUS ExpertBook B9, and you would immediately realize that this isn't your run-of-the-mill laptop. If you have touched a HTC One S, this is a similar finish, albeit a lot finer.
The textured surface also sports a unique color ASUS calls Star Black. It shimmers beautifully, and this is truly a stark departure from the boring grey of the ASUS ExpertBook P5440 that I previously got to review. This truly is a premium laptop, matching, if not surpassing, ASUS' very own premium ZenBook lineup. I am truly interested to see how will ASUS' next ZenBooks look when this commercial-oriented device is so premium. The beautiful finish is paired with sleek, sharp angles to remind everyong of the ASUS ExpertBook B9's no-frills nature.
I presumed that the ASUS ExpertBook P5440 had larger bezels for durability, but I guess that the stronger material used here is sufficient to protect the screen even with these minimal bezels. You can see that there's barely any bezels around the display around all sides, making for a very minimal footprint. The ASUS ExpertBook B9 also sports the ErgoLift mechanism to raise the keyboard a few degrees for a more comfortable typing experience.
ASUS designed the ASUS ExpertBook B9 to be a sleek machine that you can carry with you everywhere. I would say they have largely succeeded, with the ASUS ExpertBook B9 being super-thin and uber-light. I mean, how much lighter can a laptop get?
ASUS ExpertBook B9 Specifications
CPU
Intel Core i7-10510U @ 1.8 GHz (up to 4.9 GHz Boost), 4C/8T, 15W TDP, 14nm
RAM
16GB LPDDR3-2133, dual-channel (on-board)
GPU
Intel UHD Graphics
Storage
2 x 1TB Samsung PM981 3.0 x4 NVMe SSD
Software
Microsoft Windows 10 Pro
Intel Graphics Commander
MyASUS
AudioWizard
McAfee Personal Security
Connectivity
Intel WiFi 6 AX201 (2×2 WiFi 6 up to 2.4 Gbps)
Bluetooth 5.0
Gigabit LAN (via micro HDMI dongle)
2 x USB-C (Thunderbolt 3, DisplayPort, USB-PD charging)
1 x USB 3.1 (10 Gbps)
Display
14″ FHD (1080p) IPS panel, AUO B140HAN06.2, 100% sRGB, 300-nit brightness
USB-C supports DisplayPort Alt Mode
HDMI 2.0 (up to 4K@60 Hz)
Audio
Stereo speakers, certified by Harman-Kardon
Quad microphone
1 x 3.5mm combo jack
Power
65W power adapter, USB-PD support
33 WHr Li-Po battery
Dimensions
320 x 203 x 14.9 mm
Weight
0.870 kg
Performance
We have already established that the ASUS ExpertBook B9 is an ultra-light laptop, so let's take a look at the performance and see whether it's an ultra-light in terms of performance.
SSD performance is very good, thanks to the two Samsung PM981 SSDs for 2TB of storage without sacrificing on capacity. As you might expect from a professional-oriented laptop, the SSDs aren't running in RAID 0 to net even higher storage performance. With this much SSD storage out of the box, you probably won't have to upgrade the ASUS ExpertBook B9's storage until the end of its service life.
Now as we get into the CPU and GPU benchmarks, it is worth noting that the ASUS ExpertBook B9 actually benefits a great deal from the Velocity fan mode that's available in MyASUS. In these charts we will be using the Velocity fan mode instead of the default Dynamic mode.
In Cinebench R20, we see that the ASUS ExpertBook B9 outperforms the HUAWEI MateBook X Pro in the multi-core run, although it takes a step back for the single-core test. The slower fan profile actually drops the multi-core scores by 23%, which is pretty significant. Regardless, it seems that the last-gen Core i5-8265U found in the ExpertBook P5440 does a better job here. Part of the reason is that the memory clocks down to just 1066 MHz instead of the 2133 MHz that it is specced at, presumably to save power, even when we are connected to the wall.
GPU performance is also pretty lackluster on the ASUS ExpertBook B9, which isn't all that surprising as it is still using the Gen9 iGPU that was found in the 8th Gen Intel Core processors too.
Battery life is only a touch worse than the HUAWEI MateBook X Pro, despite sporting a significantly smaller 33 WHr battery. 8 hours away from the plug is nothing to scoff at, and considering that there's a larger 66 WHr variant in the market… The ASUS ExpertBook B9 does have a trick up its sleeve too: you can lower the refresh rate to 48 Hz to further improve battery life, although I only managed to get an extra 21 minutes by doing that instead of the usual 60 Hz.
Thermal performance is actually surprisingly good for a laptop of this size. Only when the CPU power draw gets close to the 40W mark does it exhibit a spike in excess of 90°C. The rest of the Cinebench run saw it hover around the 70s, which is a good showing. Clocks are quite abysmally low though, with it never achieving the full boost potential in Cinebench no thanks to a 10W power limit applied for most of the run. For spiky "real-world" workloads, the ASUS ExpertBook B9 won't really heat up at all.
User Experience
The ASUS ExpertBook B9 is made of really fancy material, but it isn't exactly the most solid laptop I have laid my hands on. The keyboard area feels pretty stiff, but the left side of the bottom cover does have a tiny bit of flex to it that is pretty disconcerting. The laptop is rated for MIL-STD 810G though, so while I am not exactly worried about whether it will survive my abuse, it was just surprising to see it flex when squeezed, as many more affordable laptops do not exhibit that kind of weakness.
Moving on, the screen of the ASUS ExpertBook B9 is slightly better than what we saw on the ASUS ExpertBook P5440. Not only are the bezels much slimmer this time around, it's a much better panel too. And while the brightness is just average at around 282 cd/m2 when we measured it, it does cover 99.1% of the sRGB gamut and a respectable 73.1% of the DCI-P3 gamut. It's a pretty good screen, and one that you can feel confident working on colors with.
The webcam is crammed into its usual position above the display, all while maintaining relatively slim bezels. The webcam also sports a physical shutter for privacy, which surely beats taping up the camera. There's also an IR facial recognition system which works a lot better than ASUS' previous implementations that we have tested. I think ROG engineers can definitely learn a bit from the ExpertBook engineers, seeing how the latter can cram this much into so little bezel, while ROG claims that their laptops can't fit webcams anymore because of the slim bezels.
Audio is pretty good as well, with a nice representation of the mids and highs. Vocals are quite forward, which makes it perfect for watching talk shows or certain genres of music. The ASUS ExpertBook B9 cannot deliver bass that well, but I would say that it does a pretty decent job considering the size constraints that we are looking at here.
The keyboard looks pretty basic, but thanks to the ErgoLift mechanism, it offer a very comfortable experience. The keys each sport a little dish too, to help cradle your fingertips a bit better. I did enjoy the stiffer springs ASUS used here, as the keyboard feels more solid than most of ASUS' other laptop keyboards. Last but not least, it's spill-resistant, and while we didn't try that out ourselves, we have seen it during the product briefing and the ASUS ExpertBook B9 was totally unfazed when a whole cup of water was poured onto its keyboard.
For those who need a numpad for quicker number entry, the ASUS ExpertBook B9 comes with a NumberPad 2.0 which gives you a numpad in the trackpad. It still works as a trackpad when the NumberPad 2.0 feature is active. The trackpad works great, even when I have my thumb on the clicker and another finger to navigate around, a usage scenario which actually cause quite a number of laptops to falter. The trackpad here is sandblasted glass, which feels great to swipe on.
For such a svelte little laptop, the ASUS ExpertBook B9 sure comes with a lot of ports. The two USB-C ports you see here are Thunderbolt 3 ports, and there's a full-sized HDMI port along with a micro HDMI port. What's interesting with the micro HDMI port is that it is a dedicated to work with the LAN dongle. Instead of putting the NIC in the dongle, the dongle just works to convert the micro HDMI port into a RJ45 LAN port.
The Intel I219-V Gigabit Ethernet controller connected to the micro HDMI port is baked onto the motherboard of the laptop itself. This allows the ASUS ExpertBook B9 to have a fixed MAC address, which is necessary for certain enterprise-class security measures. For most users, you probably won't ever need a LAN port in the first place, as the ASUS ExpertBook B9 comes with WiFi 6 anyway.
Over on the left you get a headphone jack and a USB 3.1 (10 Gbps) Type-A port. This port will allow you to use your USB-A peripherals without having to resort to dongles, which is a nice touch, and the high speed is of course a major bonus.
Now that we have taken a look at the hardware, let's take a glance at the software. ASUS bundles the ASUS ExpertBook B9 with a number of different software that you can take advantage of. There's AudioWizard, MyASUS and also ASUS Business Manager. The latter is more oriented towards businesses streamlining their IT management, but consumers can also take advantage of it to customize the boot logo for fun. Pretty cool feature to have, if you ask me. MyASUS is probably something that you are quite familiar with, but the iteration in the ASUS ExpertBook B9 adds quite a few more features.
In addition to the Fan Profiles, Splendid screen profiles and Tru2Life enhancements, MyASUS now offers Link to MyASUS which lets you use your smartphone on the ASUS ExpertBook B9's screen, or even use it as a secondary screen for the ASUS ExpertBook B9. The screen mirroring feature on the ASUS ExpertBook B9 is a bit more sluggish than it is with HUAWEI's Multi-Screen Collaboration feature, but the advantage is that it works with any phone, Android or iOS. It can also do remote file sharing, which is really nice to have.
Conclusion
Now, the moment of truth. Is the ASUS ExpertBook B9 worth the RM9299 asking price? All things considered, I do not think I will pay that much for this laptop. I would rather opt for the lesser options which offer half the storage and no Trusted Platform Module (TPM) for RM1000 less. Or, just opt for the Core i5 variants, since there's not much reason to opt for the Core i7 variant here anyway. If you really want raw performance, you should look at AMD-powered laptops like the VivoBook S14, instead of Intel-powered ones.
With that said, the ASUS ExpertBook B9 is no slouch, and while it doesn't offer chart-topping performance, considering the sub-1 kilogram weight, it is still very enticing. If a stylish, ultra-light laptop that's Athena-certified is something you are looking for, the ASUS ExpertBook B9 hits a lot of the right notes. It looks great, weighs close to nothing and sports an impressive set of features and specifications. So much so that I think it will definitely give ASUS' ZenBooks a run for their money, and that's not something you can say very often, especially when it comes to style. It is surely one of the best business laptops you can get right now.
Our thanks to ASUS Malaysia for sending us the ASUS ExpertBook B9 for review.