GXBank Rolls Out Beta App Testing To 20,000 Malaysians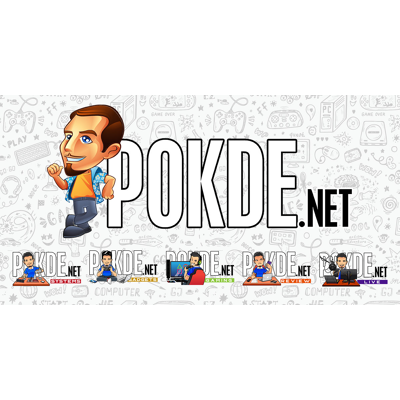 GXBank Rolls Out Beta App Testing To 20,000 Malaysians
GX Bank Berhad (GXBank), a joint venture between Grab Holdings Ltd and Singaporean telecommunications provider Singtel, is rolling out its beta app to selected 20,000 Malaysians starting today (14 Nov 2023), after its successful testing of the app in the prior phase involving employees of the bank and various partners. The company touts itself as the "first digital bank to commence operations in Malaysia", with a focus put on "prioritising the safety and security of users' data and funds."
"We leveraged the combined learnings from our partners, their techstack and their deep understanding of their customers to develop something we hope will address the needs of Malaysians. With their support and knowledge, we have built a convenient, seamless, fuss-free and secure digital banking app, compatible with all mobile phones with the latest operating system. This enables us to offer digital banking services to users of all financial capabilities and tech understanding," said Fadrizul Hasani, CTO of GXBank. 
In this beta testing phase, users will be able to create a GXBank Saving Account and up to 10 "Pockets". Think of "Pockets" like a virtual piggy bank – users can set these to any kind of savings they intend to achieve, such as retirement funds, or saving for a holiday trip. These "Pockets" provide up to 3% p.a. daily interest, and the app will provide tips to fast-track their progress to the targets.
Like other bank services, GXBank is also protected by PIDM with up to RM250,000 of protection for each depositor; the app will also provide killswitches in the event that fraudulent transactions occur. It also comes with a spending limiter to help users not to overspend.
Currently, users can get a RM20 cashback with a minimum deposit of RM100, and future plans include a waiver of RM1 processing fee for cash withdrawals at all MEPS ATMs, as well as unlimited cashback for GXBank's debit cards.
To set up, users can download the app from Google Play Store or Apple App Store. Then, users can begin the setup process by uploading a digital copy of MyKad, filling in key information as stated in the app, and add RM10 into the savings account (and set up Pockets if preferred) to get started. Existing Grab users can instead access this feature through the Grab App itself, however.
Users interested in subsequent tests of the app can register by clicking on this link.
Pokdepinion: Cautiously optimistic. That said, I think other banks can catch up in this regard easily enough.