Hands on with the latest ASUS ZenBook lineup — 5 amazing new ZenBooks with fresh features!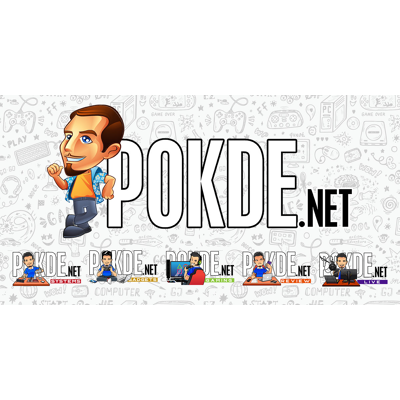 We were recently brought to Taiwan to check out the latest ASUS ZenBook 13 (UX333), ZenBook 14 (UX433), ZenBook 15 (UX533), ZenBook Flip 13 (UX362) and ZenBook Flip 15 (UX562). The new ultrabooks are designed with a footprint narrower than the A4 sheet, both for style and also portability. But that's not all that ASUS has brought to the table with their latest ZenBook lineup.
All the new ultrabooks feature ultra-slim NanoEdge display bezels, with up to 95% screen-to-body ratio. That's probably the highest screen-to-body ratio I have ever seen, be it on a laptop or a smartphone! It looks absolutely amazing especially when compared to non-NanoEdge displays. They even managed to shrink the bottom bezel to near nothingness on the ZenBook 13!
All the laptops also passed MIL-STD-810G tests for military-grade durability. It has been tested to work at high altitudes, extreme low and high temperatures, in high humidity and even drop-tested from 10cm on each side. While I wasn't given the opportunity to drop them, the aluminium chassis feels solid enough to convince us that it will survive short falls.
A feature new to the ASUS ZenBook ultrabooks are the touchpads which double as numberpads. ASUS calls it the Exclusive NumberPad. The numberpad's legends shine through the touchpad's surface, which is matte glass by the way. It feels smoother, and the most interesting thing is that it still works as a touchpad with the numpad on. There are five layers involved in this seemingly simple touchpad, testament to ASUS' attention to detail. ASUS has experimented with a dual-mode touchpad in the ROG Zephyrus and ROG Zephyrus S laptops, and it's interesting to see it implemented in designs where space is even more of a premium. It's available on the 13″ ZenBook 13 and ZenBook Flip 13, as well as the 14″ ZenBook 14, while the larger 15″ models get a standard physical numpad.
The keyboards in the new ZenBooks have also been updated to be more ergonomic with a 0.15mm dish and 1.4mm key travel. The keys are also fully-sized so touch typists will have an easy time adapting to this laptop. The keyboard feels quite mushy though, and a slightly more tactile feedback would have been preferable.
Every model in the new ASUS ZenBook range will also feature the ErgoLift hinge mechanism for a more comfortable typing experience. While it was understandably harder to implement in the Flip models with their 360° hinge, it seems ASUS managed to pull it off too. With all the new ZenBooks now featuring ErgoLift hinges, the ASUS ZenBook Pro will look like an outlier.
Aside from the visible updates, the new ZenBook series will come with faster Gigabit WiFi, 4-lens 3D IR cameras for Windows Hello facial recognition security and also dedicated graphics card options like the NVIDIA GeForce MX150 and GeForce 1050 (Max-Q).
My personal favorite from this lineup has to be ultra-portable ZenBook 13. I loved the ZenBook 13 (UX331UN), and it seems that my love extends to the new ZenBook 13 (UX333) as well. What about you guys?
This slideshow requires JavaScript.