Hands-on with the HUAWEI MateBook X Pro and MateBook D — two ultraportables catering to different price segments!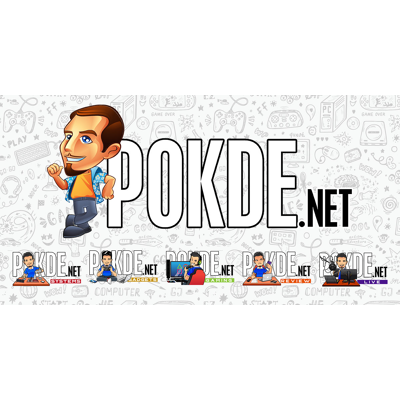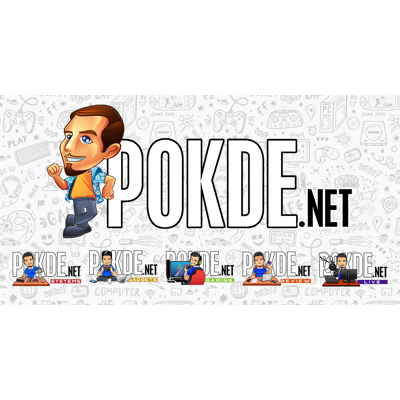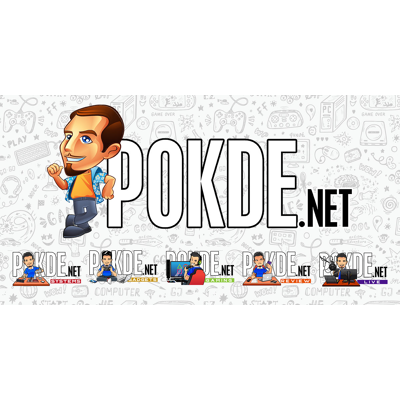 When you say the name HUAWEI, most people will think smartphones. Well, that's what they are famous for. Some techies who know more would mention networking gear, which is yet another industry HUAWEI is involved in. Notebooks? Not so much. Well to be honest they have quite a few HUAWEI MateBooks in the past, but none made it to Malaysia. Yet. HUAWEI Malaysia has just invited us to a hands-on experience with the new HUAWEI MateBook X Pro and MateBook D, which will be introduced here along with the upcoming HUAWEI Mate 20 series.
HUAWEI MateBook X Pro
This ultrabook has been teased many times over the past few weeks. With that sort of teasing over such a short time period, we did somewhat expect HUAWEI to bring the HUAWEI MateBook X Pro pretty soon. The laptop was launched at MWC 2018 before it was spotted on SIRIM's website in July 2018. Let's take a look at the ultrabook in question.
For starters, the HUAWEI MateBook X Pro probably won't win any awards for originality when it comes to the design. But you can't deny that the MacBook's design is still one of sleekest out there. The HUAWEI logo could be done better, but overall the finish does look very premium.
Under the laptop you can see two slits on both sides drawing air in to the dual fan cooling system. Yep we checked and there were two sets of vents in the gap between the top and bottom half. Once again we get to see that this is a very premium-looking laptop crafted from aluminium.
On the sides you will see that this laptop is extremely thin, but connectivity is rather limited. There are only two USB Type-C ports, one of which supports the ThunderBolt 3 standard. There is also the combo 3.5mm jack and a USB 3.0 port on the other side too.
The highlight of the HUAWEI MateBook X Pro has to be the 3K (3000 x 2000) display that's really sharp. The thin bezels also make for an impressive 91% screen-to-body ratio, which allowed the MateBook X Pro to be compact yet fit in a 13.9″ display. And it's touch sensitive too, and it supports the HUAWEI M Pen for drawing and other pen-related works.
Looking around the bezel you might see that there is no camera. That's because it was embedded into the keyboard. The keyboard pops up in one press and goes back down in another. HUAWEI says this is for privacy, but we don't care about that. It's damn cool! The angle of the camera is far from optimal though, as it is aimed more at your chest area than your face.
The rest of the keyboard is a little more sedate, with sufficient travel but lacks that bit of tactile feedback that I love from my laptop keyboards. Flanking the keyboard are the quad Dolby Atmos speakers, which deliver an excellent listening experience for an ultrabook of this size. Also on the bezels of the keyboard you will find the fingerprint scanner, which allows you to login to Windows immediately
The unit we tested comes configured with an Intel Core i7 8550U and a NVIDIA GeForce MX150, but local pricing has yet to be disclosed. One thing that we know is that it feels awesomely built, so we can expect it to not come cheap.
HUAWEI MateBook D
This is HUAWEI's more affordable offering. This laptop offers a similarly premium outlook, fingerprint scanner integrated into the power button and also the quad Dolby Atmos speakers. But that's where the similarities end. The HUAWEI MateBook D is surprisingly more practical too, with more USB ports than its pricier brethren.
The screen bezels are thinner than conventional laptops, but they aren't as amazing as the tiny bezels on the HUAWEI MateBook X Pro. The resolution is also a pretty standard 1080p for a 14″ laptop. The front facing camera is also where you would expect it to be, right up there above the screen. The screen is of the anti-glare variety though, so it should be better for working outdoors than the MateBook X Pro.
The fingerprint scanner is slightly inset in the body of the HUAWEI MateBook D, and is tactile to allow it to serve as a power button. I wonder why didn't HUAWEI implement this in their smartphones too? Well, at least the power button isn't a part of the keyboard here. The keyboard feels exactly the same as the one in the MateBook X Pro, so it's pretty good too. The trackpad is a fair bit smaller though.
It is quite substantially thicker, but does offer a few more USB 3.0 ports instead of the more future-ready Type-C ports. There doesn't seem to be a Thunderbolt 3 port, but that's to be expected at this price range. Speaking of price range, the price of the HUAWEI MateBook D isn't confirmed yet, but we will be sure to post as soon as we know about it.
Pokdepinion: The new HUAWEI MateBooks look pretty impressive, especially when considering their lack of experience in this field. Can't wait to see how well do they perform!