Suunto EON Core Launched in Malaysia; Compact Dive Computer with Great Readability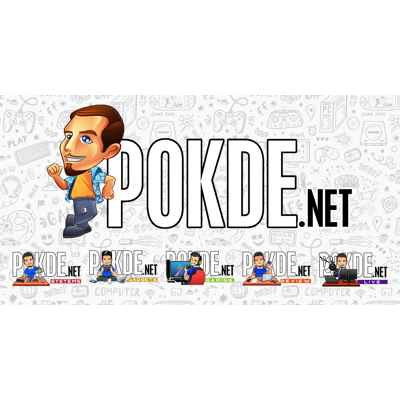 Over at a launch event Kuala Lumpur, Suunto has officially launched the Suunto EON Core in Malaysia, a compact dive computer with outstanding readability.
Suunto EON Core Launched in Malaysia
Suunto has officially launched the Suunto EON Core in Malaysia. It's a compact dive computer with a large colour display, designed for beginners and advanced recreational divers. It also has modern features such as mobile connectivity, wireless tank pressure transmission with Suunto Tank POD, updatable software, and of course, rechargeable battery.
Juha Suoniemi, Dive Business Unit Director for Suunto, said:
The premise of designing the Suunto EON Core was to answer divers' needs for a lightweight and compact colour screen dive computer without compromising the features and technology Suunto is known for.
One of the main highlights for Suunto's new compact dive computer is outstanding readability. With its wide, clear colour screen, you're able to access all the important key dive details in bright, high contrast colours. The always-on LED backlight will aid you in seeing important data even when exploring in murky waters or diving at night.
For beginner divers, you can choose the clear ready-to-use default screens, which should easily fit for most situations. For advanced divers, the Suunto CustomDisplay allows you to modify the features up to 5 different displays to suit your preferences.
The reinforced composite case is lightweight, which should make it a comfortable wear for most people. You'll most likely need the elastomer strap or bungee to strap on your wrist, and those are sold separately. You can charge the Suunto EON Core through USB, and a single charge will last you about 10 to 20 hours depending on your settings.
The Suunto EON Core supports 17 languages at the time of this writing. The 3-button menu logic, which was adopted from the Suunto EON Steel, will make it easy for divers to use underwater, even with thick gloves. Users can also transfer their dives to the Suunto Movescounts app on smartphones over Bluetooth. You can also use the app to keep a diving diary and share your underwater adventures.
The Suunto EON Core is compatible with the Suunto Tank POD, with it being capable of connecting up to 10 of them. This will allow it to display tank and gas information during dives.
At the moment, A & L Adventure And Leisure Sdn. Bhd., which is the official distributor of Suunto diving gear in Malaysia, mentioned at the launch event that they have yet to confirm the price of the Suunto EON Core as its Bluetooth connection is still in the process of being certified by SIRIM.
However, the company's Executive Director, LC Leong-Alsagoff, mentioned that its price will be unveiled sometime next week, and that the Suunto EON Core will be available for purchase the week after.
Pokdepinion: Calling all Malaysian divers. This looks like a neat looking dive computer to use. Not gonna lie, my focus was mostly on the mermaids but hey, it looks pretty rad. Will have to test it out myself to see how capable it truly is.