Hands-On: Sony MASTER Series A9F 4K OLED HDR TV Powered by Android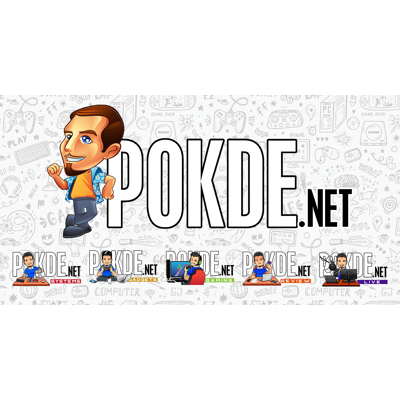 Hands-On: Sony MASTER Series A9F 4K OLED HDR TV Powered by Android
We were invited today for a more intimate hands-on experience with the Sony MASTER Series A9F 4K OLED HDR TV, powered by Android. For those of you who have missed out on that, it is Sony's premium 4K OLED TV which launched in August of this year, as we reported right here.
At the private demo session, we were greeted with two OLED TVs as well as a QLED TV, with one of them being the Sony MASTER Series A9F. We were shown a myriad of sample videos showcasing some of the major benefits that not only OLED has over QLED TV, but also what the A9F has over a rival OLED TV.
First things first, we were greeted with the OLED technology which brings the truest black colour. This is made possible thanks to the 8 million self-illuminating pixels which will only be activated when there is something to show. If a particular part is supposed to show nothing (black), the pixel will turn off and thus resulting in a true black colour. This enhances viewing experience as the colours will truly pop on the display, and takes colour contrast to the next level.
When compared to the rival's OLED TV, there were two key differences. The first is demonstrating the Object-based HDR capabilities of the Sony MASTER Series A9F. It allows for the lighting to be adjusted with pinpoint accuracy which results in improved colours, depth, and texture. How it was demonstrated was simple. A sample video shows birds coming out of a magician's hat, which can be seen on the A9F but not on the competitor's OLED TV. It can only be seen when the picture mode is adjusted to a lower quality preset, which Sony as to what's the point of having a TV if the best setting will have you missing precious details.
The other key difference is with regards to smoothness and clarity. We were shown a sample clip of a ball moving in circles endlessly. On the A9F, it was buttery smooth with no motion blur whatsoever but on the rival OLED TV, it wasn't as smooth and there was a slight blur during movement. It's worth noting that the refresh rate of the A9F is 100Hz with no additional features to help boost the refresh rate or clarity in fast-moving visuals.
One major weakness of OLED TVs when compared to QLED TVs is the susceptibility of burnt-in images. If you leave a certain image with a bright light for too long, it will leave an imprint on the screen itself. However, Sony has managed to overcome this weakness as they have a feature called Panel Refresh, which can remove the burnt-in images and restore it to its original condition. It can be done via the Settings menu but Sony advised to only use this feature once a year at most. This feature is said to not affect the lifespan of the TV.
On the audio side of things, we were shown a trailer in 4K resolution for the movie "Alpha". This trailer was played on all three TVs with an emphasis on sound from the built-in speaker. On the QLED TV as well as the rival OLED TV, the sound was essentially in stereo mode but on the A9F, it was surprisingly wholesome, had a good amount of depth, and had a surround sound feel to it. This was made possible as the Sony MASTER Series A9F has the sound coming from the screen directly to viewers via vibration. Yes, the screen actually vibrates to produce the sounds.
As for viewing non-4K content on the Sony MASTER Series A9F, we watched a 4K video on YouTube which we purposely set to play on 1080p quality to see the 4K upscaler in action. While it will never hold a candle against true 4K video, it was still surprisingly pleasant to watch on the display. Colour quality did not take a hit and the amount of details were still pretty solid. You can only notice some degradation in visuals when the camera is moving but aside from that, it still looks great.
While there was still more that we'd like to try out with the TV, especially for gaming, we didn't have the time to do so. Perhaps we will get the opportunity to do that another time. For now, it appears that the Sony MASTER Series A9F 4K OLED HDR TV powered by Android is a great TV to have. However, it will cost you quite a bit as it is retailing for RM14,999 for the 55-inch model and RM21,999 for the 65-inch model.
If you're interested to know more about the TV, click right here.