Here are 10 reasons why the HUAWEI Mate 30 Pro is the most intelligent smartphone out there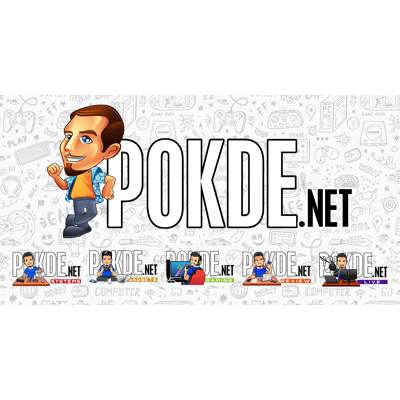 Virtually every one of us owns a smartphone nowadays. It is the portal to the internet that's always accessible. And it's so convenient to carry around! But hey, while there are plenty of smartphones launched every year, some of them do stand out. One of them is the HUAWEI Mate 30 Pro. But how is it better than the slurry of flagships every other OEM pumps out?
1. World's first smartphone with two 40MP cameras
Most, if not all, smartphones today feature high resolution sensors. 48MP, 64MP even 108MP. But while the main camera packs these sensors, the secondary cameras often fall short. Not the HUAWEI Mate 30 Pro, as it comes with a primary 40MP SuperSensing RYYB sensor and another 40MP ultra-wide Cine camera with a standard RGGB matrix.
The cameras come together to give it industry-leading photo and videography capabilities, letting you capture rich details and clarity regardless whether its day or night, thanks to the perfect marriage of hardware and HUAWEI's AI expertise.
2. 7680 fps ultra slow-mo videography
Ever wondered about what does a balloon look like when it pops? Well, with up to 7680 fps or 256x slow-mo on the HUAWEI Mate 30 Pro, you don't have to wonder anymore and just go see for yourself. By using the insanely overkill capabilities of the 40MP Cine camera, you can slow down time with 720p videos at a staggering 7680 fps, 1080p at 960 fps. And while slow-mo videography requires a lot of light due to the extreme shutter speeds required, the HUAWEI Mate 30 Pro's extreme ISO 51200 sensitivity lets it capture awesome slow-mo footage even in poor lighting.
If you prefer more "conventional" videos, the 40MP Cine Camera on the HUAWEI Mate 30 Pro also lets you shoot videos with real-time bokeh, 4K HDR+ Cinematic Time-lapses and even ultra low-light ultra-wide time lapses for astrophotography aficionados.
3. Six cameras in the palm of your hand
On the back of the HUAWEI Mate 30 Pro, there are four cameras. Aside from the two 40MP cameras, there is also a telephoto lens equipped with 3x optical zoom lens and optical image stabilization (OIS). Coupled with HUAWEI's AI chops, the HUAWEI Mate 30 Pro can deliver up to 30x digital zoom. There's also a 3D ToF camera for better depth detection for more professional bokeh results.
Meanwhile over on the front there's a 32MP selfie camera supported by a 3D Depth camera. The 3D Depth camera here is an integral part of the experience on the HUAWEI Mate 30 Pro, whereby it doesn't only let you take better selfies with enhanced bokeh, but it is also involved in the security and also gestures on this smartphone along with the other sensors housed in the notch above the screen.
4. World's first 27W Wireless Charging
Fast charging has become mainstream, with almost every flagship in the market having one form or another of fast charging. The HUAWEI Mate 30 Pro pushes the boundaries with Wireless HUAWEI SuperCharge which delivers 27W wirelessly to charge its sizeable 4500 mAh battery. Quick charging and a large battery essentially ensures that the HUAWEI Mate 30 Pro will be ready to go anytime you are.
5. Kirin 990 promises better efficiency and performance than ever before
An impressive smartphone like the HUAWEI Mate 30 Pro deserves an equally groundbreaking chipset to power it. The Kirin 990 offers not only a faster CPU and GPU, but also innovates the NPU design. Instead of just throwing more cores or clocking them higher, HUAWEI now packs a big core and a tiny core in the NPU, allowing it to be more efficient than ever while still retaining the AI performance edge HUAWEI has always enjoyed over the competition.What can you do with all that AI performance? Well, stuff like AI Private View, AI auto-rotation and AI Smart Gestures.
6. AI Private View
AI Private View is a necessity when the HUAWEI Mate 30 Pro has such impressive productivity capabilities. If the HUAWEI Mate 30 Pro detects unrecognized faces trying to view your private messages, it will intelligently hide them away.
HUAWEI has built the HUAWEI Mate 30 Pro to be the perfect companion for professionals, with a microkernel which achieved CC EAL 5+, which is the highest ever achieved by a smartphone thus far. The isolated secure system separates biometric ID info and financial info from the public OS serving in all applications.
7. AI auto-rotation
The HUAWEI Mate 30 Pro uses the 3D Depth camera to track your face's orientation. It doesn't just rely on the gyroscope like other devices, which can get very annoying. Instead of having to toggle the screen rotation manually each time you want to watch a video full-screen, the HUAWEI Mate 30 Pro always knows when you want to rotate the screen, and when you don't.
8. AI Smart Gestures
How does hands-free navigation of your smartphone sound to you? The HUAWEI Mate 30 Pro lets you do just that by using the 3D Depth camera and gesture sensor in the notch at the top of the screen to identify your facial features and detect the movement of your hands. This capability is powered by the NPU in the Kirin 990 chipset, giving you the ability to perform actions on the smartphone by simply waving over it.
9. Multi-screen Collaboration
The HUAWEI Mate 30 Pro lets you mesh your smartphone and laptop into one, letting you use the device that best fits your usage at the moment to complete your task faster. On-going tasks on your the HUAWEI Mate 30 Pro can seamlessly resume on the HUAWEI MateBook 13. It also lets you type on the HUAWEI Mate 30 Pro using the laptop's keyboard. Improve your workflow with seamless cross-device integration.
10. Stunning design and colors
The HUAWEI Mate 30 Pro is beautiful both on the inside as well as the outside. With elegant color options like Emerald Green, Black and Space Silver, the HUAWEI Mate 30 draws inspiration from nature to give you one of the most beautiful devices they have ever created.
In addition to the beautiful colors, the front also offers you a true edge to edge experience with the HUAWEI Horizon Display curving at 88° over the sides to give you a stunning view in addition to all-new usage experience.
The HUAWEI Mate 30 Pro is now available nationwide, giving you the key to experience the HUAWEI Smart Life now. Learn more about HUAWEI Smart Life here.
The entire HUAWEI Smart Life range is now available in Malaysia as follows:
HUAWEI Mate 30 Series, from

RM2799

HUAWEI MateBook 13, from

RM3599

HUAWEI Watch GT2, from

RM799

HUAWEI x Gentle Monster,

RM1599

HUAWEI FreeBuds 3,

RM679

HUAWEI WiFi Q2 Pro,

RM499
For more information about the HUAWEI Mate 30 Pro, head over to the following link. Do what your phone can't with the HUAWEI Mate 30 Pro.
This is an exclusive article for HUAWEI Malaysia.