Here are SIX ways to make your Lunar New Year better with HUAWEI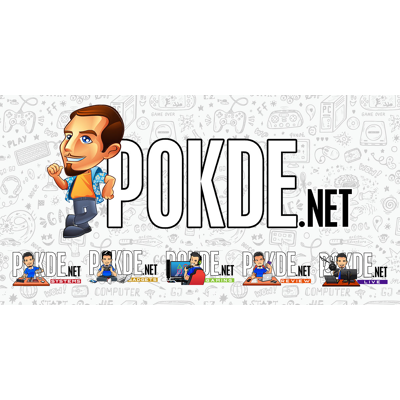 The Lunar New Year celebrations are just around the corner, and you will definitely be hanging out with your closest friends and relatives. Aside from looking your very best with your new outfits, you will also want to be able to brag about using the latest smartphone out there. One of the most feature-packed smartphones out there is the HUAWEI Mate 20 series, and here are some that are great for sharing with your loved ones.
3D Models with the HUAWEI Mate 20 Pro
One of the features offered by the HUAWEI Mate 20 Pro's 3D IR facial recognition system aside from a secure biometric security solution is 3D modelling. You can virtually bring a toy or doll to life with the feature, and play it with the younger members of your family. Quite a cool feature especially for the kids who have a favorite soft toy that they bring everywhere!
Ultra-wide angle lens to take in more joy
All three HUAWEI Mate 20 series feature an ultra-wide angle camera, which allows you to capture a broader perspective. Regardless whether it's a photo of your huge family gathering, or just the beautiful view in your hometown, the HUAWEI Mate 20 is well-suited for the task with its Leica Triple Camera.
Wireless reverse charging to save the day
There will be long reunion sessions during the Lunar New Year celebrations, and more often than not, your friends will start bringing out their powerbanks. And of course, there will always be that one guy who happens to have forgotten his powerbank. Well, if he uses a device with wireless charging, you can use your HUAWEI Mate 20 Pro to give him a little boost with the wireless reverse charging feature of the HUAWEI Mate 20 Pro.
Count your calories easier with HiVision
Guilty pleasures are abound every Lunar New Year. Who can say no to those delectable cookies, or the home-cooked meals your grandma whipped up with love? We aren't saying you shouldn't partake in the feast, but with HiVision on the HUAWEI Mate 20 devices, you can estimate the calorie count and calculate how much time you will have to spend on the gym. Still completely worth it though.
Film exclusive videos with AI Color
AI Color is the HUAWEI Mate 20 series' most unique feature. You can isolate your subject from the background, with the subject in color while the background is in monochrome. Just perfect for that extra pop to your videos this Lunar New Year.
HUAWEI Share for faster sharing
After taking all the beautiful videos and photos with your HUAWEI Mate 20, you will definitely be inundated by requests to send them the images. With HUAWEI Share 3.0, you can easily transfer everything to them in just a few taps.
Hope you enjoy your HUAWEI Mate 20 smartphone and make use of all these cool features this Lunar New Year! If you still haven't got yours, it isn't too late for that as HUAWEI still has ongoing promotions for the HUAWEI Mate 20! Happy Lunar New Year everyone!