Tips and Tricks to Maximize the Huawei Mate 20 X Battery – 3 Days of Battery Life?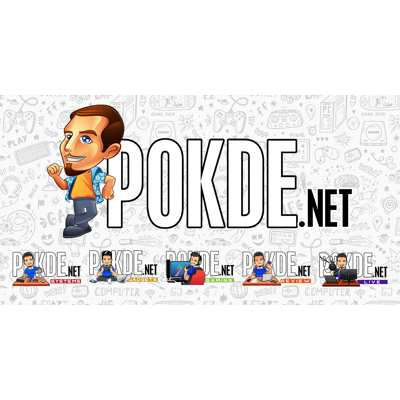 Tips and Tricks: Maximize the Huawei Mate 20 X Battery Life
If you were checking out our Facebook page yesterday, then chances are that you might have spotted that our Huawei Mate 20 X smartphone managed to get 3 days of battery life. We managed that without even a bit of charging in those 3 days, with location services and what not turned on.
Although it's powered by the efficient 7nm Kirin 980 chipset and 5,000 mAh battery, some of you may think that it can't be possible to reach 3 days, especially without enabling Power Saving or Ultra Power Saving Mode. Well, here are some tips and tricks to maximize the Huawei Mate 20 X battery life and get the most out of it.
Darken Interface Colours
If you're using the Huawei Mate 20 X, or even the Mate 20 series in general, you have the option enable Dark Mode / Night Mode. Some of you may be aware of it but are confused as to where to find as your first instinct will have you go to the Display section in the Settings menu. In truth, it's actually listed in the Battery section of the Settings menu and it's called Darker Interface Colours.
While it's been known for a while that having anything dim on display will conserve battery compared to displaying anything bright, but this is especially more significant for OLED displays, especially on something as large as the Huawei Mate 20 X.
OLED is capable of giving the truest blacks as it shuts off the pixels. For other displays, you get a bit of backlighting which results in a dark purplish colour instead of black. Not only does it give great contrast, shutting off pixels would mean less energy being used for the display. If 50% of the screen is black, it would be like having half of your display powered off and thus, it results in significantly improved battery life.
Adjust the Display
When it comes to battery life, the display is usually the one that sucks the most out of it. The ideal thing to do here is to lower the brightness but not too much until you can't read or see anything. On this end, I personally use Auto Brightness and dial down the settings a bit more. But wait, there's more.
As we did mention before about the OLED panels, using anything darker would be better in general. This means that if you want to maximize the battery life on the Huawei Mate 20 X, do consider using darker themes / wallpapers.
You can also enable Smart Resolution via the Display section, which will adjust the resolution accordingly with the apps that you are using. You still get to enjoy its FHD+ resolution while it changes HD+ for some so you can enjoy some minor battery savings while also not affecting compatibility with any apps.
Use Wi-Fi Instead of Mobile Data
We've seen it, we've heard it, and I'm sure many of us are aware of it. Using mobile data, whether that's 3G or 4G LTE, will eat up your battery more than on Wi-Fi. There are a variety of explanations for it as well.
One of the more popular explanations is that your wireless device has to constantly switch towers to keep you connected to the network, which is more apparent when you're moving around. This process is called "handover", and it's said to consume quite a bit of energy. It's also being said that 3G or 4G Radio has to pause whenever you make calls. The change in this radio state also impacts your battery life.
But one I personally feel makes sense is that with Wi-Fi, it's generally more stable than mobile data. Especially if the network coverage isn't so good, your device will keep searching around for better coverage which will have a great effect on your battery life. Wi-Fi on the other hand, it'll just stay connected to whichever you choose to connect it to.
Either way, for the best battery life possible, try to stick to Wi-Fi more than mobile data but don't worry about it so much if your mobile data is working better than the public Wi-Fi. After all, we wouldn't want our user experience ruined in the journey of maximizing the battery life.
Optimise Battery Usage
In the Huawei Mate 20 X, as well as the Mate 20 series in general, there is an Optimise Battery Usage feature which you can take advantage of. You can access it by either going to the Battery section in the Settings menu or the Phone Manager app.
With just a single button, it will automatically optimise the battery, and will have suggestion on what other actions you can take to further improve the battery life. You don't have to do everything that's being suggested here, especially when you know that you need it.
The idea here is to not only make it the best situation for your battery life, but also to not have it affect how you use the device. For example, one of the suggestions I got was to change the screen timeout to 15 seconds instead of 1 minute, but I don't bother because that's how I want to use it.
And that is all for the tips and tricks to maximize the Huawei Mate 20 X battery life. You should be able to get 2 to 3 days easily, but keep in mind that your battery life will take a hit if you use the camera a lot, play games for a long time, or enable High Performance mode.
Personally, I wouldn't worry too much about it. Optimise it but not to the point where it gets troublesome for you to use. After all, it does have a rather large 5,000 mAh battery capacity. Be sure to stay tuned for the full, in-depth review of the Huawei Mate 20 X that's coming soon right here on Pokde.net.