Pokde.net's Best Laptop Awards of 2019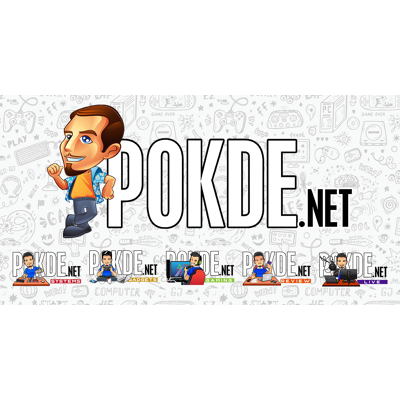 Pokde.net's Best Laptop Awards of 2019
2019 has been a rather eventful year for laptops. We've seen quite a number of interesting new products and it can be tough to see which one is worth the money. With that in mind, this is Pokde.net's Best Laptop Awards of 2019, where we recognize some of the best machines released this year.
Best Lightweight Laptop
Ultralight laptops have grown in popularity as you get the portability of a tablet but with the productivity of a laptop. With that being said, I have to give the award for this segment to the one I used while I was in Germany for IFA 2019, the Lenovo IdeaPad C340.
You get a 14-inch Full HD touchscreen display with 360° hinge, lengthy battery life, a discrete GPU, and a decent array of ports. It weighs a mere 1.65kg and can double as a powerbank thanks to its Always-On USB port. Get the i7 variant and upgrade the RAM, and I'm sure this will satisfy any user that's always on-the-go.
Check out the review by clicking right here.
Best Gaming Laptop
When it comes to gaming laptops, I have two that come to mind. I feel like it has to be more than just power to be crowned the king. Taking into account both power and versatility, I have to award the Acer Predator Triton 900 the best gaming laptop of 2019.
The Acer Predator Triton 900 is chocked full of power; Intel Core i7-9750H, GeForce RTX 2080 GPU, 16GB DDR4 RAM, and 1TB NVMe SSD in RAID 0. What makes it truly stand out is the 4K display. The Ezel Aero hinge is solidly built and allows for viewing flexibility and it's a touchscreen display. Most importantly, it only needs a single power brick to power it.
Check out the review by clicking right here.
Best AMD Laptop
AMD laptops have seen an increase in demand, especially with how well Ryzen CPUs are doing. With that in mind, we believe that the MSI Alpha 15 deserves the spotlight for this one.
It's an affordable, midrange gaming laptop with 144Hz display, great cooling, per-key RGB, and the AMD Radeon RX 5500M is comparable to GTX 1660 Ti in performance. The Ryzen 7 3750H may be weaker than an i7-8750H but it's not by much and the overall package is quite attractive.
Check out the review by clicking right here.
Best All-Rounder Laptop
A jack of all trades is a master of none, but it's oftentimes better than a master of one. There are people who want a laptop for work that is capable of gaming, and is also portable enough to carry. Nothing comes to mind quite like the GIGABYTE AERO 17 XA.
It's a professional laptop geared towards creators, and it's powered by the Intel Core i7-9750H, RTX 2070 Max-Q GPU, 512GB Intel 760p NVMe SSD and 16GB Samsung 2666MHz DDR4 RAM. The display is X-RITE Pantone-certified and is great for colour-accurate work. Surprisingly, it's rather light and the battery lasts pretty long.
The 15-inch variant is similar but lighter and more portable. However, it's not as solidly built as the AERO 17 XA and the per-key RGB keyboard is spaced out more comfortably.
Check out the review by clicking right here.
Most Innovative Laptop
We've seen quite few interesting innovations in the laptop space, from tablet-style laptops to built-in secondary displays. Nothing quite hits the mark for most innovative laptop like the ASUS ZenBook Pro Duo and its 4K ScreenPad+ secondary display.
At its core, it's a powerful machine with an i7-9750H, RTX 2060 GPU, 32GB DDR4 RAM, and 1TB Samsung PM981 NVMe SSD. The displays are the main highlight, with the primary display being a 4K OLED display with Pantone validation while the ScreenPad+ is a sizable 4K IPS display. Both displays have touchscreen support and coupled together with its elegant design, it manages to get the two-screen, one-laptop concept right.
Check out the review by clicking right here.
Best Budget Laptop
For those of you who are on a budget, chances are that you'd want a laptop that has as many powers and features as possible within your means. With that in mind, we believe that nothing hits the spot quite like the ArmoryX Commandos Carbine 4 Plus gaming laptop.
With the exception of the Intel Core i5-9300H and GTX 1660 Ti GPU, you have the ability to customize the laptop accordingly with your needs. It's rather light, running temperature is good, and has a decent array of ports. It may not be as fancy as some gaming laptops out there but it fulfills its primary purpose well.
Check out the review by clicking right here.