Shopee 9.9 Super Shopping Day — up to RM80 000 worth of prizes to be given away!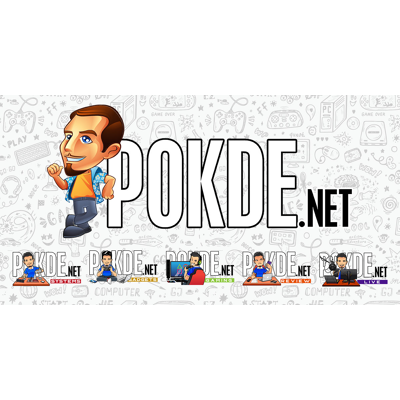 Calling for all online shoppers! Shopee's special 9.9 Super Shopping Day is just around the corner. Do you want to know how you can get the best deals out of it? Well here's some few tips to make use of the promotional period.
How To Make The Most Of Shopee 9.9 Festival Super Shopping Days
For those of you who don't know, Shopee 9.9 Super Shopping Day is a yearly event that the platform holds for you to get tons of deals at extraordinary prices. The promo is actually up and running right now. Well let's move on to how you can make the most of Shopee 9.9 Festival Super Shopping Days!
Super Vouchers Day (3rd September 2018)
This is the season of joy. It is in this period that you'd get a chance to grab a total of 9 different category vouchers. So imagine that, discounts on top of the already discounted products! Great way to save up on your purchase, am I right?
Super Shopee Shake Day (4 September 2018)
On this day, Shopee shake things up (see what I did there?) as they are supersizing the Shake game from just 2 slots to 9 slots. So all you need to do is just download the Shopee app, simply click on the Shake icon when you see and well shake, shake away! Don't forget to invite your friends to join in as well!
Super Shocking Sale Day (5 & 9 September 2018)
This is the holy grail of sales as Shopee promises up to 99% off the most popular products, yes you read that correctly. They will also be upsized to 9 rounds instead of 5. So there's a lot of time for you to get the most out of all the deals in store. What's best is, they are offering a lowest price guarantee for all products under their Shocking Sale.
You know what this means? Well if you find a product you want cheaper elsewhere online, you will be entitled to a 120% refund on the amount of difference. So rest assured that you'll be getting the best deals around, if it isn't well you'll be getting some extra cash!
9.9 Super Shopping Day
On this day, it is the grandest of them all since it is 9.9 itself (duh!). What's so special on this day? Well everything that was mentioned above, will be available on this special day! Hence, if you've missed the previous dates, don't worry as you still have a chance to get the best deals around. So be prepared guys, eat and sleep well and get ready for the sale of the year.
Other specials
If you thought that was all, well guess again. Tune in to 3 sessions of Shopee's Facebook Live where nine lucky buyers can purchase branded items at just RM9.90. Also, from the 3rd to 8th of September, you can take part of Shopee Super Drop on their Facebook where every like and share on the posts lowers the final buying price. Three daily Super fans will then get the opportunity to purchase the item at its final price!
Not to forget, if you are a new Shopee user, you can redeem "POKDE8" voucher at check out to get RM8 off your total purchase with a minimum spend of RM60 on Shopee Mall and also Preferred Sellers shops.
You can also use our "POKDE1" code to get selected products for just RM1. You will need the app for this promo too.
Do check out Shopee's website and official Facebook page to find out the best deals that are going around!
Oh by the way, we'll just put this Shopee video right here for you to enjoy ;)