Let's talk about Republic of Gamers (ROG) – before we dive into the ROG Phone review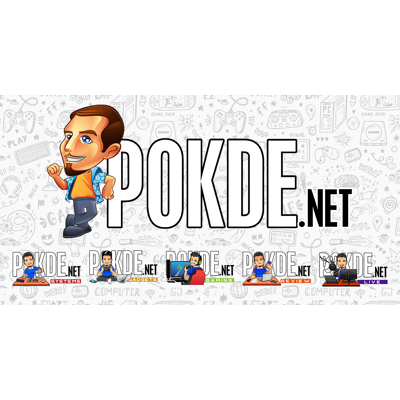 Whenever we mention the brand ASUS, the first thing that hits our mind is their top of the line, premium gaming identity, the Republic of Gamers. I was a huge fan of Alienware during my high school days so my love for gaming identity began early. So when ASUS unveiled the Republic of Gamers (ROG) in 2006, I didn't think twice and surrendered my soul to the Republic. Everyone have their own preference, this one is mine. What made me do that, you ask?
ROG is not just another brand. ROG is the epitome of ASUS' luxurious hardware. ROG has very strict guidelines to adhere and very extensive QC processes before the particular hardware even gets to carry the logo. It's a whole independent division on its own in ASUS. And before you speculate, let me tell you this, ROG and ROG Strix are NOT the same!
ROG identity is very well taken care of. This is not just about the products. When the ROG division needs to host an event for example, it has to follow certain documented guidelines in terms of the emblem positioning, lighting, sound, stage, setup, and everything in between. Which is why, whenever you attend any ROG event, whether its eSports gaming or product launch, the setup will always blow your mind.
If they put that much emphasis in their events, you can only imagine how far they would go with their products.
For an ASUS product to qualify for the ROG branding, it has to go through hundreds of iterations from design, performance, materials and a plethora of perspectives. Until everything doesn't add up and the ultimate product is not created, it will keep on getting back to the design stage again and again. When the end product is created, you can be assured that it will be a breakthrough in the market, being something that either doesn't exists yet, or it will leave you craving so badly for it if you are a gamer.
Once the product enters the market, it is still possible for it to have its shortcomings based on long term sample usages. When this happens, it is taken back to the division that created it with strict instructions for an improvised version which will only be used in the next generation of that device.
Just look at any ROG product. For example, the ROG Zephyrus. When it was first announced, it was a breakthrough that no other brands had done before. It just blew everyone's minds and you know that if you have the money, you wouldn't think twice to own it. With the little sample of owners who had the ROG Zephyrus, they took the data, reworked on it, and came the ROG Zephyrus M which was probably one of the best laptop in its time ever built. It barely had any flaws. But this is ROG and they don't stop here. Soon, we will be getting the ROG Zephyrus S and from our first sights, just when we thought there was no room for improvement, they proved us wrong again.
So, when ASUS announced the ROG Phone, you can be damn sure, it made me jump off my seat and the long dreadful and painful waiting period started ticking.
Note: This article started off as the ROG Phone review, but I got carried away and the introduction got too long, so I isolated the article as a standalone instead. This is NOT a paid content. You can read the full review here.