Review
ROG Phone Review – BEST Gaming Smartphone Ever Built!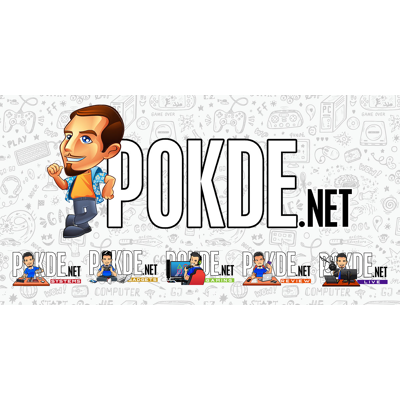 Positives
+ One of the most beautiful smartphone designs I have seen this year
+ Insane performance with the speed binned Snapdragon 845
+ 6" AMOLED with 90Hz display is definitely crazy to have
+ Very good temperaturs
+ RGBae ROG logo at the back
+ AirTriggers with pressure level customizability
+ AeroActive Cooler conveniently cools the device
+ Profiles management for every game
+ Stereo front facing speakers just makes it perfect
+ Dual charging ports for gaming convenience
Negatives
- No SD Card
- Loud AeroActive Cooler fan
- Macros are still clunky
The ROG Phone is probably the most anticipated gaming smartphone of the year, developing so much hype and made the masses wait very long. Now, the wait is over and here is our official review after using the ROG Phone for about two weeks. I started writing this review with a "brief" introduction that became anything else but "brief", so I isolated it into a separate article instead. Go ahead and read that here, it opens in a separate page.
Unboxing the ROG Phone
We made a little unique unboxing video for you guys, so I hope you guys enjoyed it. Take note that the version in the video is a Taiwanese set whereas the Malaysian unit will come with an ROG Phone back case that protects the device without jeopardizing the looks. That, apart from the UK 3-pin for the adapter.
Appearance
Let's take a tour around the smartphone. The ROG Phone is one of its kind gaming smartphone that ever existed. The design is unseen in this category, and it comes in only one color variant, Space Gray with a dash of Copper Plasma. Let's take a deep look around it like we always do.
The front façade of the ROG Phone is entirely taken up by the glass panel. The screen makes up to 84.5% of the front surface but the glass literally covers 95% and the remainder is taken by a pair of copper plasma colored stereo front-facing speakers giving it an asymmetric look when it is held in landscape mode. This huge piece of glass is actually world's first implementation of the 6th generation of 2.5D curved edge Corning Gorilla Glass that makes it comfortable to wrap fingers around them; because you would be doing that very frequently.
At the top of the front display, you can find a notification LED next to the proximity sensor horizontally across the front facing 8MP f/2.0 camera for your selfies and streaming. Finally the front camera has a new purpose.
Moving to the right side of the device, you would see the usual Power button and the volume rocker. Towards the end of this side, where the top edge is, you will find one of the three microphones and I'm not kidding when I'm saying THREE microphones that serve various functions at different times and orientations. Lurking around, if you look at it carefully, there's ROG's signature Mayan design which is more than just aesthetics. Under these, are the ROG Phone's AirTrigger sensors that provide two out of three additional physical triggers that you can customize and bind to anything that you see on the display while gaming.
Moving to the left side, you will be presented with the SIM tray at the far left that hold the dual-SIM tray. Nope, there is no SD Card whether in combo or dedicated here, which is a bummer. Centered to this section is the one of two power connectors that looks like the older ugly USB 3.0 wide connector, except, it is not it. In fact, the left portion of the port houses the USB Type-C, while the entire port is proprietarily used to power and communicate with the accessories. At far right end, you will find the final AirTrigger making it the third one.
At the top, things are rather simple. Adopting similar design as that of the ZenFone series, you can see two antennas crossing the area with one of them housing the second microphone.
At the bottom, you would see again the similar antennas configuration here. At the left most, is the third microphone, completing the full set, followed by a Type-C USB port and a 3.5mm audio jack for your audio pleasures. So far things have been pretty interesting, but it only gets even more exciting when we flip the device over.
The back of the ROG Phone is probably one of the sexiest and unique designs I have seen on a smartphone, EVER! This probably is the case because I myself am a gamer and the gaming design just works for me. Aesthetics are subjective after all.
However, what all of us can agree here, is that ROG emblem at the back with RGB backlighting totally ROCKS! RGB lighting on phone is not something new actually, but since it's THE thing in the gaming scene, it makes more relevance on the ROG Phone than ever. We'll elaborate more on how to use it and the available effects in the User Experience.
At the top of this, you will find the dual camera setup in a not-evenly-spread hexagon glass section. This is a 12MP f/1.8 that sits on top of a 1.4 µm sensor and has 4-axis Optical Image Stabilization with dual pixel PDAF. The other camera here is a 8MP f/2.0 without OIS.
Slightly to the right, the rather rectangular shape is the fingerprint scanner.
To the right, you can find the ultra-thin cooling pad that pushes out the heat from within the device. The vents themselves are covered with copper plasma theme that gives it a sporty yet functional look.
Overall, the ROG Phone is definitely a perfect piece of art with gamers in mind. I really can't find much flaws in this department, maybe prolonged usage will show something?
Specifications
Processor
2.96GHz specially-binned Qualcomm® Snapdragon™ 845 Mobile Platform with 10nm, 64-bit Octa-core Processor
GPU
Qualcomm® Adreno™ 630
UI
ROG UI
Display
6.0" 18:9 2160×1080 AMOLED 90Hz with 1ms response time 550nits brightness
108.6% DCIP3; 10,000:1 contrast ratio. Front 2.5D Corning Gorilla 6 glass
Capacitive touch panel with 10 points multi-touch (support Glove touch)
Gaming HDR and Mobile HDR supported
Memory
LPDDR4X 8GB RAM
Storage
UFS2.1 128GB / 512GB、Google Drive 100GB / 1 year
Sensor
Accelerator, E-Compass, Proximity, Hall sensor, Ambient light sensor, fingerprint sensor, Gyro, Ultrasonic sensor
Main Rear Camera
6.25x light sensitivity low light photos (compared with a typical camera with 16MP, F1.7 & 1.12µm pixel size)
Sony flagship IMX363 12MP dual pixel image sensor – 1/2.55″ large sensor size, 1.4µm large pixel size
F1.7 aperture
26.6mm equivalent focal length in 35mm film camera
6p lens
78.2° field of view
Instant cameras switching
0.03 seconds phase-detection autofocus
4-axis, 4 stops optical image stabilization
LED flash
Second Rear Camera
120° wide-angle camera
200% wider view for more friends and scenery in the frame
12mm equivalent focal length in 35mm film camera
Front Camera
8MP
F2.0 aperture
24mm equivalent focal length in 35mm film camera
84° field of view
Video Recording
4K UHD (3840 by 2160) video at 30 / 60 fps for main rear camera
1080p FHD video recording at 30 / 60 fps
720p HD video recording at 30 fps
3-axis electronic image stabilization for rear cameras
Take still photo while recording video
Slow Motion video (1080p at 240 fps / 720p at 240 fps)
ZeniMoji
Speaker
Dual front-facing speakers
5-magnet speaker with dual NXP 9874 smart amplifier for louder, deeper and less distorted sound effect
Audio Output
Hi-Res audio 192kHz/24-bit standard that is 4 times better than CD quality
DTS:X Ultra 1.0 delivers incredibly realistic 3D audio rendering for any kind of games or virtual/augmented reality (VR/AR), featuring immersive 7.1-channel surround-sound with enhanced bass response.
AudioWizard with listening profile
Microphone
Triple internal microphones with ASUS Noise Reduction Technology
FM Receiver
FM radio
Wireless Technology
WLAN 802.11a/b/g/n/ac 2.4 & 5GHz
WLAN 802.11ad 60GHz (32 Antennas)Bluetooth 5.0
Wi-Fi direct
Navigation
GPS/Glonass/Beidou/Galileo/QZSS
SIM Cards
Dual SIM dual standby
Slot 1: 2G/3G/4G Nano SIM Card
Slot 2: 2G/3G/4G Nano SIM Card
Data rate
LTE Cat13 UL up to 150Mbps / Cat18 DL up to 1.2Gbps
DC-HSPA+: UL 5.76 / DL 42Mbps
DL 5CA and UL 2CA supported
4×4 MIMO and CA w/4×4 MIMO supported
5CA 4×4 MIMO up to 1.2Gbps supported
B version
FDD-LTE (Bands 1, 2, 3, 4, 5, 7, 8, 12, 13, 17, 18, 19, 20, 28, 29, 32)
TD-LTE (Bands 34, 38, 39, 40, 41,46)
WCDMA (Bands 1, 2, 3, 4, 5, 6, 8, 19)
TD-SCDMA (Bands 34,39)
CDMA (Band BC0)
EDGE/GPRS/GSM (850, 900, 1800, 1900MHz)
Interface
Side: 48 pin Customized connector
USB3.1 gen1/DP 1.4(4K)/Fast Charging (QC3.0+QC4.0/PD3.0) / Direct Charge
Bottom: Type C connector
USB2.0/Fast Charging (QC3.0/PD3.0)/Direct Charge
3.5mm Audio jack
NFC
Support
Operating System
Android™ Oreo 8.1
Battery
4,000mAh
Power Adapter
Output: 10V 3A, supports up to 30W QC4.0 / PD3.0 / Direct Charge adapter
Dimensions
158.83x 76.16x 8.3mm
Weight
200g
Performance
What's a gaming phone without its performance, right? Under the hood, the ROG Phone is already packing the best and nothing less, but that's just on paper. We already know that the Snapdragon 845 itself is speed binned and capable of delivering performance beyond what most smartphones today are capable of. But let's make things interesting. Instead of maximizing the performance, my tests here would put the device in its normal mode and not the X mode. The brightness has been standardized to our usual tests using our Lux meter. The RGB at the back is also left running. This means, what you are seeing here, technically the ROG Phone can perform better than this!
Look at our Antutu v7 charts! The ROG Phone just broke our ceilings and topped the charts here. There is no other Snapdragon 845 device that made it this high, ever! The speed binned CPU is already living up to its name here. We're off to an excellent start.
How efficient actually are the CPU cores working together? Let's test it out with our usual Geekbench test. In multi cores test, the ROG Phone once again topped the charts in normal mode. This is getting easier than I thought actually. However, in single core test, it lost to the Samsung Galaxy Note 9. Then again, comparing it against other Snapdragon 845 devices, it still showed up the highest.
Now, let's test the ROG Phone on the daily productivity test. You're buying a gaming phone, but you would want to use it as your daily driver flashing the RGB logo everywhere after all. The PCMark Work 2.0 score wasn't bad at all. In fact, it was lugging right behind POCOPHONE that topped the charts with a difference of only 13 points only.
Moving on, is our GPU performance. The ROG Phone didn't really score well on ES2.0 tests but excelled in ES3.0 and ES3.1. I'm not entirely sure why, but then again, it's a hard debate, but to me, personally I think ES2.0 shouldn't be relevant anymore in 2018 onwards. With ES3.0 taking the largest percentage and ES3.1 slowly on the rise, ES2.0 should be phased out soon.
Finally, the battery test. The ROG Phone has a 4000 mAh battery under its hood and I think it could have performed better here with that capacity. It's not bad, it wasn't bad at all. It would definitely get you through your day without breaking a sweat. It's all the fluff that ASUS has add to it that comes at the cost of the battery usage. RGB emblem, binned CPU, high refresh rate and high resolution display just being the main contributors. Hey, you're getting a gaming smartphone. Much like gaming laptop, battery is the last thing we're going to consider in this test at least, wouldn't we?
User Experience
I've been carrying the ROG Phone around for about two weeks now, and in a few occurrences now, a random person would just approach me and ask me "Isn't that the ROG Phone?" I guess it has become the most anticipated device of the year with so many eye balls on it. Either that, or perhaps it's just the RGB emblem at the back of the smartphone. The thing is, there is a new smartphone launched almost every month anyway and every brand has their fan base. But it has never occurred to me that someone actually approaches me just to have a look at the smartphone that I have been using.
The Space gray and copper plasma mix is just perfect. At first when I was told about this color scheme I was a little disappointed inside because I wanted it to be Space gray with red instead. After seeing the real thing and actually using it, I think they got the balance right here.
One of the thing that I thought would be a problem is the fact that they added glass at the back of the device. However, the cooling pad on the side of the device compensates for this and no matter which orientation you are holding the device in, you will be holding a part of it anyway.
Speaking of the cooling pad, the ROG Phone has what ASUS calls the GameCool which is basically a vapor-chamber for heat dissipation. This is not something new in the modern smartphones but it definitely affects how the thermals play out. On the ROG Phone, the thermals are insanely good. I played a few games in series for about an hour and then immediately took the following screenshot.
That's 37°C after some serious gaming. In fact, with PUBGM at its maximum settings, the highest temperature that I hit was 44°C and that is without the AeroActive Cooler mounted yet. If it's a gaming device, it needs to perform like a gaming device after all. The ROG Phone totally didn't disappoint with the thermals, living up to the ROG branding. So what happens if you mount the AeroActive Cooler?
Yup, mounting the AeroActive Cooler actually brought a difference of 5°C in temperature difference. 5°C for a smartphone of this grade is A LOT!
You do have to trade it with the noise that the fan makes at maximum speed but if you are gaming with earphones or headset on, this is not even a problem at all.
Let's get on to the display. This is a 6" AMOLED display that has a 2160 x 1080 resolution with 18:9 ratio. What is actually breathtaking here is that it has a 90Hz refresh rate with 1ms quick response and it even supports HDR! You might be wondering which games are able to support this refresh rate. Our awesome friends at AndroidCentral have compiled a list of games that supports up to 120Hz, so 90Hz should automatically be supported. Why 90Hz and not 120Hz like the Razer Phone has?
90Hz is as fast as AMOLED can go right now. The display that Razer hones is an IGZO IPS LCD. If you have ever seen both displays before, you can clearly tell which one is a clear winner in terms of vibrancy. Combine this with ASUS' proprietary ASUS Splendid technology? This becomes one of the most beautiful display ever on a gaming smartphone to date! So when you are getting the ROG Phone, you can be assured that performance is not the only DNA that ROG has planted into it.
Let's talk about the ports. The ROG Phone has two Type-C ports on bottom and side of the device. This allows plugging in at your convenience based on how you are using the device. I know you definitely would try to plug in two chargers, so I tested it out for you instead. When two chargers are plugged in, the one on the right side will become the dominant. You will be prompted too.
There was a little bug here though. The ROG Phone only detects when it's plugged in without detecting its polarity. Being a Type-C, it also supports Type-C headsets, so I tested it out with the ROG Delta. When I plug the Type-C and the charger together, I still get the prompt. But don't worry, your device will still charge even if your headset is plugged to the side port and the charger to the bottom one. Speaking of ROG Delta? The ROG Phone actually supplies enough power for it to even run the headset's RGB effects. It's just incredible!
Talk about the RGB leads us to the game center.  The Game Center is just one of the touches that ROG has put their love into. It looks very much like the BIOS in the ROG motherboards with red and black touches everywhere. Apart from the device stats, you will also find the Game Profiles, Fan Speed and AURA lighting option here. Let me go through one by one.
The Game Profiles allows you to define unique behaviors across every game differently.
Whether you want to turn on X Mode, run memory cleaner prior to starting the game, set the maximum CPU frequency for that game, define the refresh rate of the display, turn off anti-aliasing, or block alerts. All these can be defined for every individual games differently. This is approaching the PC level options!
Then we have the Fan speed option which is a pretty straightforward menu here. It allows you turn it on or off and adjust the speed of the fan manually or set it to automatic to let the ROG Phone decide itself.
The AURA lighting mode is definitely fun to play with! For starters, you can synchronize your AURA settings with other ROG Phones around you that are connected on the same Wi-Fi network. You can also set a different RGB profile for the normal mode and the X mode respectively. There are four modes available:
Static that just turns on one color without any effects
Breathing that gradually turns off and on again with fade effects
Strobing that look like breathing but without the face effects
Color Cycle that shows all available RGB colors in a transition effect
You can set the brightness of the RGB lighting to conserve some of the battery power. I didn't see too much difference in battery life even when I leave the RGB on the whole day so go away, flaunt the colors. You can also set the rate of the effects on how fast do you want them to transition. The color combination is so massive, there is definitely a way to match the color with your OOTD everyday.
The X Mode is definitely an easy way to put your device on supercharge. With just a tap of a button in the shortcuts drawer, the X Mode can be activated and deactivated at any time. Turn it off and the whole theme remains in black and copper color. Turn it on and it turns into red, intimidating you that it has engaged the ultimate gaming mode, ready for anything that you can toss to it.
Let's talk about the in-game overlay or Game Genie that we never really loved previously. ASUS has improved the Game Genie and the options are just amazing now. The Lock mode disables the navigation bar altogether to avoid any accidental button presses. No alerts will avoid any notifications to appear at all.
Real-time info opens up a movable live stats bar that shows the CPU usage, GPU usage, battery life, temperature (see for yourself the temperature in a live game if you didn't believe me above), and the FPS that you are getting.  Lock brightness do exactly that. Lock the brightness at the one that you are gaming on. That's not all.
With one press of button, you can clear any unwanted background ram usage and speed up the device. The most important feature here is the AirTriggers. Once you activate it, two blobs in red and blue will appear and you can just drag them wherever you want and that section will become the active area for the left and right trigger. Don't want to use it? Turn it off. That's not all though.
Drop the shortcut drawer from the top and long press the AirTrigger and you will be taken to the AirTrigger customization option. Here, you can set the level of how sensitive do you need the AirTriggers to be. You can also set a single hand operation mode, or double hand operation mode. You are also given the "tap" and "squeeze" options where you can define different actions for stronger squeezes. I KNOW RIGHT! That is ACE!
It's a gaming phone, so Macros are definitely something you are going to love! Setting up a macro is pretty easy, Turn it on from game genie, and a record button appears. Record your sequence and once done, hit stop and save the macro. You can then play it back after that. You can save as many macros as you want and give them unique names too. HOWEVER, the macros feel a little clunky. I'm not sure if it was done on purpose to avoid cheating, but I was not able to get the macros to 100% accuracy. For example, in Garena's Contra Return, there is a mode called endless where the map actually repeats everytime you start and you are given only one life to endure it. I recorded the macro until pretty far, but when I played it back, it didn't perform the same and I died in the middle. Again, I'm not sure if this is on purpose, but macro accuracy would be good to have for farming.
You can record your game play if you wish or you can stream it live to twitch or YouTube.
Let's talk about the camera. The camera technology is ported over from the ASUS ZenFone 5 actually. So you can check out the samples that we took in our ASUS ZenFone 5 review. Of course I took some samples for you, my beloved readers still. For a gaming phone? The camera is more than what you need.
Conclusion
I saw the ROG Phone at Computex 2018 already. I already said it would be one of the best gaming smartphone of 2018. I still stand firm with my statement. ROG Phone is the best gaming smartphone of 2018. Fight me.
ASUS has really lived up to the ROG emblem with the ROG Phone. At this point, I'm not even kidding, finding the flaws on this gaming phone proved extremely difficult because it almost had none! If you bought a unit and found something, please do let us know in the comments and we will be more than glad to test it out.
You realized that I did not mention any of the accessories in this review. That's just because I am planning to get them and if I do, I'll review them separately. If you play PUBG or Mobile Legends, share your ID with us and let's GAME ON!