Is It Still Worth Buying or Keeping a HUAWEI Smartphone?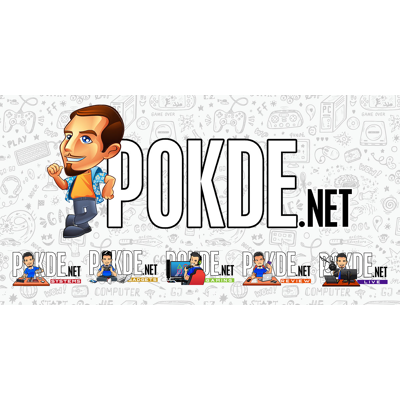 Is It Still Worth Buying or Keeping a HUAWEI Smartphone?
I'm sure many of you have been wondering about the state of HUAWEI smartphones. The ones who own one, I'm sure you're probably thinking of selling it off due to the whole ban issue with the US government. Today, we're going to discuss whether it's still worth buying, or keeping for those who already own one, a HUAWEI smartphone.
Up until the latest HUAWEI smartphone out there, which is the P30 series, you will still get to use Android OS and still receive support for it. While the ban was expected to start immediately, there was a temporary 90-day lifted which allowed for further software updates and security fixes. While this is temporary, it's still something for current owners and potential buyers.
To further add on to that matter, US President Donald Trump is now open to talk things over with China, despite still labeling HUAWEI as "something that is very dangerous." You can read more about that by clicking right here. While that isn't a clear indication that the ban will be lifted permanently, there is still a good chance that the ban won't actually happen. If it doesn't happen, then we can enjoy proper support for the devices for the foreseeable future.
Now what if the ban ends up taking place for real? For the current devices, we will most likely not see anymore Android updates, which can severely limit the devices longevity. If you're on a midrange device, that might not be so bad but if you purchased a flagship, it can be a real bummer. This is especially so if you tend to purchase flagships as you only change them once every two years or so rather than a yearly change.
For future HUAWEI smartphones, that will be tricky. The company's own Hongmeng OS will need to garner support from app developers in order to populate their own app store. Given how long Android has been around and the sheer number of apps on Play Store, this will be seen as a huge setback. This is something that will require a lot of time in order to grow. There were talks of making Android apps capable of running on the new OS but no official details on that just yet.
Furthermore, the loss of component suppliers and ejection from key standards groups will cause even more issues with future devices, and it's something that needs to be remedied quickly. Licensing issues with ARM will cause problems when it comes to manufacturing their Kirin chipsets and the loss of Bluetooth will be a huge blow for consumers who use Bluetooth-based peripherals such as wireless earphones. Not being able to use the SD card isn't as big of a blow since they now have their own NM cards for storage.
Is the situation a complete loss for HUAWEI? Definitely not. Even if the worst happens, I'm sure they will be able to figure out the necessary actions to spring back to the market. If the ban ends up being lifted completely, even better. It's all a matter of time and how swiftly the company is able to deal with the issues.
Now to get back to the question; is it still worth buying or keeping a HUAWEI smartphone? If we're looking at what's available right now, yes. You'll still be able to enjoy Android OS and the Google ecosystem. Not to mention, the flagships do have pretty good cameras which I'm sure is an enticing factor for many. If you already own one, just keep using it. If you're looking to buy one, you might be able to find brand new ones for cheaper than retail online, and you might be able to find used devices for an even cheaper price than usual.
As for whether it's worth buying upcoming smartphones from the company that will be powered by Hongmeng OS, it would be best to wait and see. Allow experts such as ourselves here in Pokde.net to give it a try, and we'll tell you everything that you need to know. It's hard to outright say yes or no in this case as we've no experience with this new mobile OS.
Important disclaimer, this post is not sponsored by HUAWEI or any companies related to them. This is simply my own opinion which I feel is worth stating as I am currently using the HUAWEI Mate 20 X as my daily driver. If the ban does indeed take place, you can look forward to hearing from me again on my usage of the smartphone in the "dark ages" as I have no plans on changing to a new device anytime soon.
If you have your own views / thoughts on the matter, share it with us by commenting on this post or on the Facebook post. We'd love to hear from you. Until then, stay tuned to Pokde.net for further updates.
If you want to check out our review of the P30, click right here. If you want to check out our review of the Mate 20 X, click here instead.