Visual Arts Expo 2017 – Visually stunning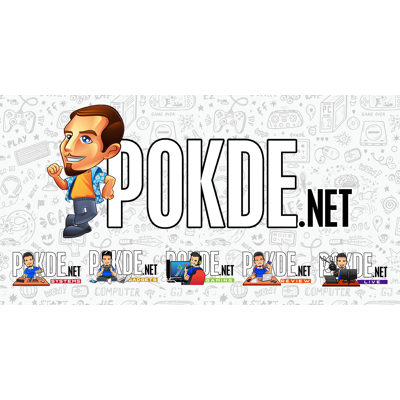 VAX 2017: What is it all about?
Last weekend we went to the Visual Arts Expo 2017 that was held over at Shah Alam Convention Center in you guessed it, Shah Alam and truth be told it was a feast for the eyes. Well not just the eyes, pretty much all your senses are affected by this sensory explosion (no, I'm not talking about the smell of sweaty people there), it's more due to the atmosphere of the whole event. The bright colours, the loud and catchy Japanese songs thumping throughout the event that make you feel like you've stepped into an anime and the infectious enthusiasm of the fans there all decked out in costumes of their favourite characters from their favourite anime, comic books and video games.
But first, here's a short history lesson. For those in the know, you might have heard about the Visual Arts Expo before but for those who have never heard of it, like me (total noob, I know), Visual Arts Expo is an event where they exhibit the latest and cutting edge visual arts from a variety of animation, TV shows, comic books, movies and video games. It's also a platform where local artists and artists from neighbouring countries can come and set up booths to promote their work and make a name for themselves. On top of that, Visual Arts Expo regularly invites guest speakers who're mostly the creatives working in the entertainment industry.
This is what people call an ACG (anime, comics and games) event, similar to the bigger Comic Fiesta convention that's held every December.
This year's Visual Arts Expo 2017 international guest speakers were some real high profile crackerjacks in the world of anime. These guest speakers were involved in various panels which include Q&A sessions, portfolio reviews; where the public gets to submit their original one page story treatment for critique and feedback, and also autograph sessions. The invited guests were:
Tadashi Hiramsu: A veteran artist in the anime industry whose notable works include Neon Genesis Evangelion, Space Dandy and Ghost in the Shell: Stand Alone Complex. Just to name a few.
Kazuya Masumoto: A producer from famed animation studio, studio TRIGGER. He is the producer of popular anime shows such as Tengen Toppa Gurren Lagann and Kill la Kill.
Noriko Ito: She is an animator who has worked on several popular anime such as Pokemon XY, Yuri!!! on ICE and Rage of Bahamut VIRGIN SOUL.
AiRI: She is a singer who has sang on a few songs for animes like Gundam Build Fighters. Head on down to her official website to know more about her.
Pierre Sugiura: A seasoned anime writer who's written for animes such as Yuyushiki, Bottom Biting Bug and Barakamon. He's done Japanese script translations for major Hollywood movies such as Lego Batman The Movie.
Apart from these guest speakers there were also some artist booths and stalls where you can purchase various pop culture merchandise. Some of the artists who have their own booths include super popular local cartoonist, Abam Apam, House88kend who makes popular the webcomic Kendylife and also regional artists like the talented Lespapillions. (Do check them all out!) There was also a special panel with local animation studio, Les' Copaque.
I really liked Visual Arts Expo 2017. It was well managed, crowd management was fantastic and the general feel of the event was nothing short of exciting. Kudos to the organisers, they really outdid themselves. Next on our event watch list? This August's AniManGaki event and Comic Fiesta at the end of the year.
Seeing the fans' enthusiasm and the effort and care put into their cosplays, the future of geek conventions in Malaysia is definitely bright.