Testing Out the GoPro HERO6 Black; The Stabilization is Amazing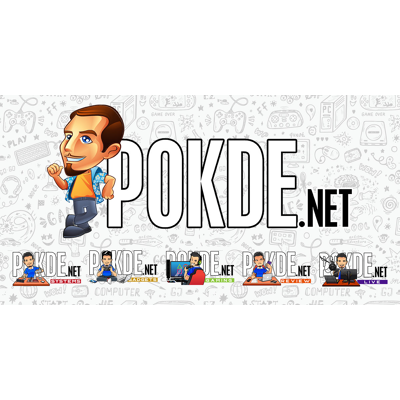 There was a private demo session for the GoPro HERO6 Black in Kuala Lumpur. We tried it out over a session of Blastacars and it works pretty good.
Testing Out the GoPro HERO6 Black
Last week, we attended the Malaysian launch event of the GoPro HERO 6 Black, along with its accessories and other items, at Sunway Pyramid. However, since there were no units to play around with, it was tough to say anything about the product other than the information that was provided to us.
Well, the folks over at FunSportz Sdn Bhd organized a private session where we get to try the new GoPro HERO 6 Black out. However, it wasn't just us walking around, randomly taking videos or vlogging with it. That would be a waste of the device's potential. Instead we had to drift cars over at Blastacars.
Blastacars is kind of like a go-kart thing but with drifting being a bigger focus. We had the GoPro HERO 6 Black action cam strapped on us in one form or fashion and we had to circle around the track a number of times. Of course, yours truly was the one driving the thing while silently hoping he wouldn't be part of some kind of closed track accident.
The video you see above here is from the GoPro HERO6 Black strapped on the top of my helmet. It was recorded in 1080p 60FPS format, and I didn't do any sort of colour correction or post-processing that will make the video appear better. In fact, the only thing I did was cut footage that I deemed unnecessary for you viewers and added our intro video in it.
Keeping in mind that the camera is on top of my head, it's normal for my head to sway here and there especially when I'm moving at a particular speed. Even with that, the stabilization of the camera is surprisingly really good. It's one of those things that you'd think requires some form of equipment but nope, it's just the camera itself on top of my helmet and nothing more.
Generally, the GoPro HERO6 Black has consistent, smooth 60 frames but you'll notice that there is a slight drop in smoothness when there's a somewhat extreme change in brightness. This is normal even for regular camera standards.
From my perspective, it managed to reproduce colours quite accurately, especially for an action camera. However, the video above does not do justice for this aspect, especially since Funsportz highlighted the camera's new HDR modes. If we want to see this in action, we're gonna have to go outdoors on a bright, sunny day, which we might actually do one day.
As far as overall quality goes, I'm still impressed by the fact that something so small can capture so much, so well. The built-in microphone is average but it does its job well enough. However, I'm pretty sure battery life is going to be an issue. This is something worth looking more into if and when we get to do a full-blown review on it.
It's worth noting that when we were asked to give the GoPro app a try to see how easy it is to transfer pictures and videos over to our smartphones, one of the GoPro units had trouble connecting to my phone. When I was given another unit, it worked seamlessly. However, transfer speeds were abysmal and it failed on me once. In fact, I would much rather just switch the MicroSD card over to my smartphone and transfer it there.
Given the limited time we had, we couldn't really try out the Quik app since the video took too long to transfer, this is something for us to explore in the future.
And there you have it, our test session with the GoPro HERO6 Black action cam. Don't take this as a full-blown review of course but more of a first impressions kind of thing. If you want to see us go through the full works with it, do let us know by leaving a comment below here, our Facebook page, or tweet at us about it.
Image source: John Diew Productions / The Adventures of Vesper