Acer launches new ConceptD 3 Ezel with ultra-sleek 360° hinge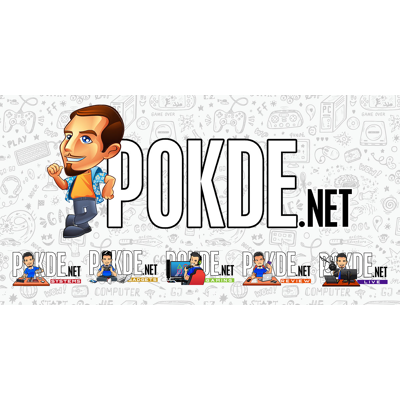 Acer has just announced a number of new products during the #NextAtAcer Global Press Conference 2020, but one of the most interesting ones to me was the ConceptD 3 Ezel. While previously reserved for their higher-end and pricier offerings, Acer has managed to bring the Ezel Hinge to the more affordable Acer ConceptD 3 Ezel as well, and also made it look even sleeker now.
Acer ConceptD 3 Ezel
Designed for creators, the Acer ConceptD 3 Ezel sports a 360° hinge to let you unleash your creativity. The screen is covered in Corning Gorilla Glass and sports a coating that offers just enough resistance for a natural feel when drawing on the display.
The Acer Active Stylus which comes with its own stowage in the fuselage of the laptop supports up to 4096 levels of pressure sensitivity. The main highlight of the stylus here is that unlike most active styli, the Acer Active Stylus is designed to be extremely light to avoid encumbering your creative visions.
You can get the Acer ConceptD 3 Ezel with 14″ and 15.6″ displays. Both options are PANTONE Validated display panels that covers 100% of the sRGB color gamut and boasts a delta E<2 color accuracy. Resolution is limited to just FHD though, which might be a bummer for some.
Acer offers the Acer ConceptD 3 Ezel with up to the 10th Gen Intel Core i7-10750H, GeForce GTX 1650 Ti GPUs and 1TB PCIe SSD storage. If you need more GPU processing capabilities, the Acer ConceptD 3 Ezel Pro can be configured with a NVIDIA Quadro T1000 GPU. The fan profile also tuned to run at 40 dBA or quieter, so as not to disturb the focus when you are expressing your creativity on the Acer ConceptD 3 Ezel.
The 14″ variant of the Acer ConceptD 3 Ezel weighs just 1.68 kg, while the 15.6″ weighs a bit more at 1.95 kg. Prices start from $1500 (~RM6418) in North America.
Acer ConceptD 3
For those who do not need the fancy Ezel hinge, Acer offers the ConceptD 3. It comes with the same impressive color-accurate display, same 10th Gen Intel Core processors and same GPU options, including the Quadro T1000 which will be available for the ConceptD 3 Pro. Prices are significantly more palatable, with the Acer ConceptD 3 starting from just $1000 (~RM4274), with North American availability to commence in October.
Acer ConceptD 100
Creators who prefer having a fixed working environment can opt for the Acer ConceptD 100 desktop PC. Equipped with Intel Core processors and NVIDIA GeForce or Quadro graphics, it allows for impressive performance in a compact and silent form factor. The ConceptD 100 is designed to stay under 40 dBA with a well-ventilated case with front intakes and side vents, so the fans don't have to work nearly as hard to cool the hardware in it.
The mini-workstation can be configured with up to 256GB SSD storage and up to 32GB of DDR4 memory. Acer plans on offering the ConceptD 100 in the EMEA starting June at €799 (~RM3879).
ConceptD CP5 and CP3
Targeted at professional computer graphics creators, video editors and animators, the ConceptD CP5 and CP3 monitors promise color accuracy and reliable compatibility. Of course, there are some differences between the monitors.
The ConceptD CP5271U V promises Delta E<1 color accuracy, and is PANTONE Validated with 1.07 billion colors. It covers a whopping 99% of the Adobe RGB color space. On top of that, it sports DisplayHDR 600 support for a more vivid viewing experience. The ConceptD CP5271U V sports a 170 Hz refresh rate and Adaptive Sync, which makes it ideal for professional video editing and also CG work, as well as for the content creator who does a little gaming on the side. Last but not least, its 2K (1440p) resolution ensures that you will be able to enjoy sharp visuals working on the ConceptD CP5. Pricing is set at $750 (~RM3209) in North America, with availability starting August.
Meanwhile the ConceptD CP3 is a 4K monitor that supports up to 165 Hz and also 98% of the DCI-P3 color gamut. The HDR support is slightly lower, with it supporting DisplayHDR 400 only. The Acer ConceptD CP3 will be available in August too, with prices starting from $620 (~RM2653) in North America.
ConceptD CM3
While the earlier monitors touted high refresh rates on top of impressive color accuracy, the Acer ConceptD CM3 offers a high resolution and a wide color range for photo editors and graphics designers. The Acer ConceptD CM3 comes with a 4K panel supporting 99% of the Adobe RGB color space, DisplayHDR 400 and PANTONE Validation with Delta E<2.
The Acer ConceptD CM3 will be available for $710 (~RM3038) in North America in July.
Local availability of the latest Acer ConceptD laptops, desktop and monitor have yet to be announced, so stay tuned for more info about that!
Pokdepinion: I am quite smitten by the Acer ConceptD 3 Ezel!