How Malaysians Make Their Next Smartphone Purchase According to Google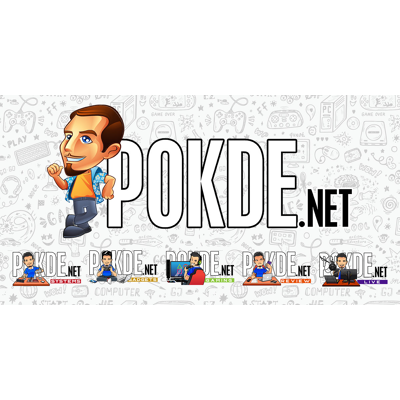 How Malaysians Make Their Next Smartphone Purchase According to Google
With how far technology has advanced, it's no surprise that smartphones have become an important component in our everyday lives. With so many choices out there, it can be difficult to pick one especially if you know that you'll be using it for a while. We have some interesting details on how Malaysians make their next smartphone purchase.
According to a study conducted by Google and market research company Ipsos, they have a few interesting findings on how Malaysians make their next smartphone purchase:
Malaysians are avid researchers who are very deliberate about their smartphone of choice.
Smartphone factors like battery life, operating system and key specifications trump price.
Rural Malaysians are empowered by e-commerce; many now research and buy online.
Aside from that, it was stated that while a majority of Malaysians use a smartphone for more than 2 years, 1 in 2 Malaysians do want to change to a new device in less than 2 years. Furthermore, 1 out of 5 Malaysians are brand loyalists who are unlikely to sway from their current choice.
Not only that, 1 out of 10 Malaysians decide on their purchase at the store itself. Interestingly, 4 out of 5 Malaysians are influenced by details that they can find online, including search engines, brand sites, and ecommerce platforms.
Malaysians are becoming increasingly conscious and deliberate about their smartphone choices given innovation in the smartphone industry and higher access to information. Online research is arguably the most important part of the purchase journey and where Malaysian consumers spend the most time on; but once all the factors are weighted and considered there's still room for retail sales to play a part said.

Su Ann Lim, Industry Head for Tech and Telco at Google Malaysia
Information found online has become the dominant source prior to making a decision. There's an average of 8.3 activities made during research before Malaysians can make the final decision for their next smartphone purchase. This includes online reviews in text and video, visiting brand sites, and comparing devices in terms of specifications and price.
As for the factors that Malaysians prioritize on for their next smartphone purchase, these are top 3 prevailing ones:
Battery life
Operating System — Android, iOS or other
Internal Specs — RAM, processor, durability
Other notable factors include affordability, camera quality, brand reputation, trusted reviews, promotions / discounts, and device availability. All of these factors are said to have a lower priority compared to the top 3 factors, that's for sure.
With the growth of ecommerce platforms, there has been a huge shift on how Malaysians make their next smartphone purchase. Roughly 1 in 4 smartphones purchased in the country are made online.
Pokdepinion: We're gonna be making a piece on how you should make smartphone purchases in the future so stay tuned for that.