Samsung Galaxy Z Flip5: Flipping the Tech World with 5 Notable Features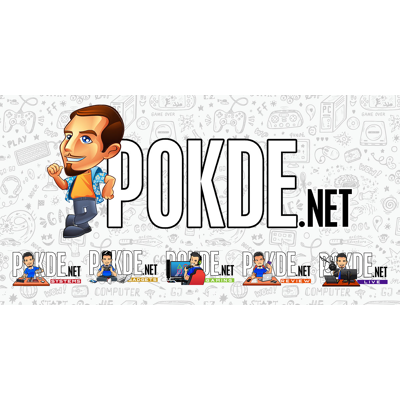 The Galaxy Z Flip Series has etched its mark as the epitome of innovation and premium design, captivating the hearts of Galaxy enthusiasts for half a decade. If you find yourself drawn to the allure of this flip phone, the Galaxy Z Flip5 is ready to sweep you off your feet. To ease your deliberation, here are five solid reasons why you should welcome this sleek device into your life.
Full Flex Window for Personal Expression
The Galaxy Z Flip5 introduces the all-new Full Flex Window, offering an expanded canvas for self-expression. Let your personality shine by displaying vibrant and quirky backgrounds that match your mood each day. Take it a step further and craft your dynamic backgrounds using clips from your cherished moments. Beyond aesthetics, the larger Flex Window empowers you to complete tasks without the need to open the phone, enhancing your efficiency and convenience.
Samsung Galaxy Z Flip5 is Pretty Durable
The Galaxy Z Flip5 takes durability to the next level, surpassing its predecessors. A sturdier device means it retains its value and serves you faithfully for an extended period. The main display incorporates a shock dispersion layer and an integrated hinge module, ensuring resilience against the rigors of everyday use. Additionally, it boasts a robust exterior, featuring Corning® Gorilla® Glass Victus® 2 and aircraft-grade Armor Aluminum. Still skeptical? Witness its durability in action by watching this video.
Sleek and Compact Design
The Flex Hinge of the Galaxy Z Flip5 now folds completely flat, elevating the device's aesthetic appeal. Bid farewell to the unsightly gap in the middle, and welcome a slimmer, more compact design that fits seamlessly in your palm and pocket. The absence of any gap minimizes the chances of dust intrusion, preserving the device's pristine appearance.
In case you missed it, check out our Samsung Galaxy Z Flip5 review by clicking right here.
Premium Colors and Sustainability
Elegance meets sustainability with the Galaxy Z Flip5, available in a range of premium and youthful hues. Choose from the eco-friendly Mint, sophisticated Cream, trendy Lavender, or timeless Graphite. For an exclusive touch, explore online-exclusive colors like Green, Blue, Yellow, and Gray. Regardless of the shade, Samsung's commitment to sustainability shines through, with components crafted from pre-consumer recycled glass and aluminum, as well as post-consumer recycled plastics.
Elevate Your Style with Accessories
Personalize your Galaxy Z Flip5 with a variety of accessories to match your style and preferences. Opt for a clear case to showcase the device's inner personality or customize it with stickers and other creative embellishments. For a secure grip or hands-free viewing, consider using a mount. And if you're looking for something truly unique, explore the new Flipsuit case, complete with interactive NFC cards that seamlessly complement the Flex Window when inserted.
The Galaxy Z Flip5 beckons with its irresistible blend of style, durability, and sustainability. With the Full Flex Window, enhanced durability, sleek design, premium shades, and an array of accessories, it's a device that caters to both your practical needs and your sense of individuality. If you're ready to embrace the flip side of innovation and design, the Galaxy Z Flip5 is the perfect choice to accompany you on your journey.
For more useful breakdowns of the latest tech, stay tuned to Pokde.net.