Borderlands 3 Now Available On PC, PS4, And Xbox One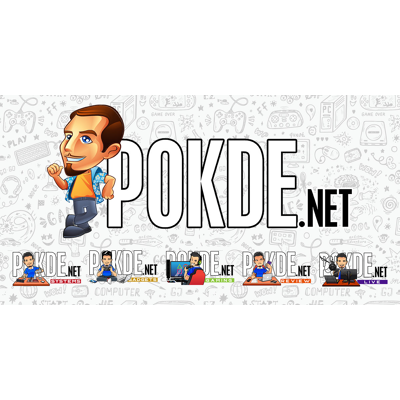 If you've been waiting to play Borderlands 3, well great news. The next installment of the award-winning shooter-looter series is now available worldwide on PC, PS4, and Xbox One.
The release marks the culmination of nearly five years of work and it offers deeper-than-ever customization, irreverent humor, memorable characters, as well as innovative cooperative multiplayer. With Borderlands 3, it combines the exhilarating action of a first-person shooter with the rich progression and loot system of a role-playing game.
Borderlands 3 expands and improves on the many features that made the franchise so successful. What to expect from the latest title? You'll be playing as a Vault hunter who has the arsenal and allies to take down the fanatical Calypso Twins, who have united the bandit clans and closing in on the galaxy's ultimate power.
There's four new Vault Hunters, each coming with unique abilities and play styles, skills trees, and tons of personalization options. You get a chance to discover new worlds beyond Pandora, each coming with their own environments and enemies.
As for multiplayer, the game will introduce a new "level-sync" system, where it will scale each individual player accordingly. This means you can play with anyone at any time online or in split-screen co-op, regardless of your level or mission progress. Adding to that, when you take down enemies and challenges as a team, the "loot instancing" assures that you reap rewards that are yours alone, with no one to miss out on loot.
On PC, you can get Borderlands 3 in three editions; Standard Edition, Deluxe Edition, and Super Deluxe Edition. As for their prices, they are $59.99, $79.99 and $99.99 respectively. The Deluxe Edition will get you the following bonus digital content: Retro Cosmetic Pack, Neon Cosmetic Pack, Gearbox Cosmetic Pack, Toy Boy Weapon Pack, and XP & Loot Drop Boost Mods. As for the Super Deluxe Edition, it will get you all the mentioned DLCs plus the Borderlands 3 Season Pass.
We had the chance play the beta version of the game so you can check out our thoughts here. If you're wondering on the PC requirements for the game, you can do so here.
Pokdepinion: If you're wondering on whether you should get the game or not, worry not. We will release a full review of the game real soon!