Titanfall 3 Was Scrapped In Favor Of Apex Legends, But It Wasn't EA's Decision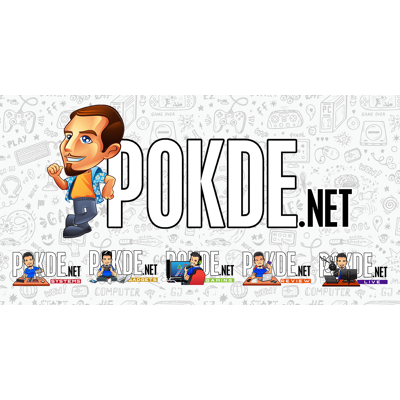 Titanfall 3 Was Scrapped In Favor Of Apex Legends, But It Wasn't EA's Decision
For once, EA didn't kill a game or studio – which in this case of what would originally be Titanfall 3 has ended up being a completely different game in the form of Apex Legends. Turns out, the developers behind the franchise, Respawn Entertainment, decided this was the way to go – and EA wasn't aware for a whole six months.
Titanfall 2 gained widespread critical acclaim with its storyline (first in the franchise) and multiplayer, and players were eager to see what the next title and its storyline may look like. That eventually didn't happen, and we ended up with a game rebranded as Apex Legends, which still retain some of Titanfall's game mechanics but is now essentially a game running entirely on battle royale mechanics.
Mohammad Alavi, ex-Call of Duty and ex-Titanfall designer (his works include the legendary "All Ghillied Up" and "No Russian" mission in the Modern Warfare franchise) has revealed that it was in fact their own team that made the decision to switch from third mainline installment to Apex instead. The team originally work on Titanfall 3 for 10 months, and already has a playable build by then. Though, multiplayer remained a pain point for developers in order to make the game stand out.
PUBG's sudden popularity has changed all that – Respawn's members were impressed with the game, and made a version of it with existing Titanfall 3 mechanics. It ended up so popular that in the studio's internal playtest sessions, standard multiplayer modes face troubles getting players onboard. The team at that point decided to fully commit on redesigning the game this way, and only tell their publisher EA after-the-fact (6 months after, to be exact).
EA, clearly caught by surprise, apparently wasn't pleased at first. He said: "They were like, 'You have this game that sold X million copies, you went from making the third one, a $60 boxed product which, by the way, we bought your company for'—they bought Respawn in the middle of this—they were like, 'we bought it so we'd have the IP to Titanfall and you'd make Titanfall 3, and then you come back and tell us you're going to make a free-to-play non-Titanfall game? What the f*ck?'"
That's how Apex Legends came by – in exchange of Titanfall 3 as the what-could-have-been for what was still a very successful game at the time. Respawn CEO Vince Zampella apparently has interest in reviving the project, though he made it clear that it "has to be the right thing" for the studio to move on next.
Pokdepinion: A bit of a shame, but in hindsight it's probably a right call for Respawn.