Review
BioWare Rumoured Working on Star Wars: Knights of the Old Republic Reboot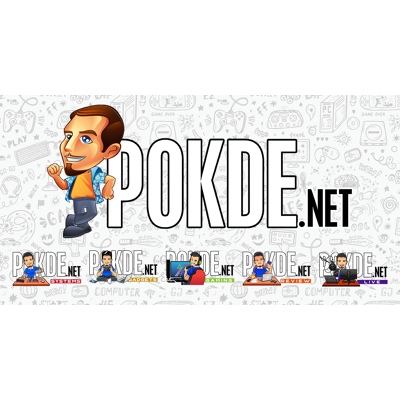 Did you hear that meatbag? "I'LL BE BACK!"
Apparently there's a new Star Wars: Knights of the Old Republic game in the works. Gaming journalist and prominent industry leaker Liam Robertson revealed in a recent podcast (via SWGameOutpost, via StarWars News Net) that Bioware Austin, who developed the Star Wars MMORPG The Old Republic is rumoured to be prototyping a new Knights of the Old Republic game.
Here's what Robertson said during the podcast,
I've learned now that [BioWare Austin is] pretty much now exclusively working on Star Wars games and they're going to be doing that for the indefinite future.

What they're currently working on right now – and I have this on good authority – is a sort of remake/revival of Knights of the Old Republic.

I don't know when this is set to come out, but it has been in development for a little while now," he explained. "I don't really know how that game'll end up. I've heard that it isn't exactly a remake anymore, but it started as a remake/revival. Now it's kind of going from that blueprint in sort of its own original thing. I guess we'll see what that turns out to be, but they are prototyping it right now.
Ever since Disney bought over Lucasfilm and changed up the Star Wars canon, much to fans' dismay. Because of this the original Star Wars: Knights of the Old Repubic story was undeservingly kicked off to the Legends part of Star Wars, which essentially houses all of the previous Star Wars lore that are now considered non-canon. Regarding this canon change Robertson added,
I think this is sort of like wiping the slate clean… I think this is going to embrace the new Star Wars universe lore because Knights of the Old Republic was sort of just pushed into the expanded universe, the Legends canon of Star Wars.
Here's another interesting bit of news that adds weight to this rumour, back in 2015 Drew Karpyshyn rejoined BioWare to work on their MMORPG The Old Republic. Why is this important you might ask? Well this is the guy who wrote the first two Mass Effect games and he was also the senior writer of Star Wars: Knights of the Old Repubic.
Also last month he confirmed via Twitter that he was working on a new game but he wouldn't give any more details. Get excited guys.
,@jenjen1936 Yes, but that's all I can say. Hell, I might already have said too much. :)

— Drew Karpyshyn (@DrewKarpyshyn) March 29, 2017
One does wonder how BioWare will integrate a lot of the old story elements and characters into this new remake/reboot without making it feel like a retread of the old game. So far the Star Wars: Rebels animated series has done a solid job of reintroducing Legends characters back into canon so maybe BioWare can do the same.
Pokdepinion: I've been wanting a Star Wars: Knights of the Old Republic remaster for a while now and now that BioWare is working on a new KotOR game has got me excited. It's one of my favourite RPG games and the story still punches you in the gut even after repeated playthroughs. However, after playing Mass Effect Andromeda recently my excitement just went down a little. I still have faith in BioWare though admittedly it has wavered a little.