Review
BitFenix Colossus Mini-ITX review — The mini-case that's big on storage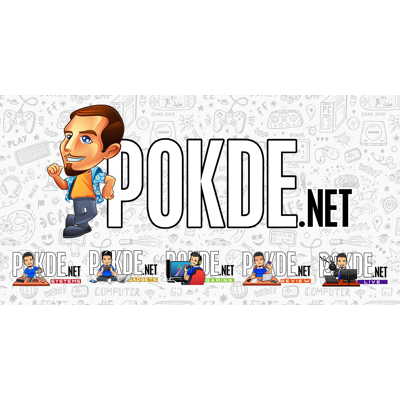 Positives
+ Support up to five 3.5-inch drives
+ Support ATX PSUs
+ Space for cable management is reasonable
+ Very thick, solid and heavy side panels
+ Strong frame from thick metal sheet
+ Come with USB 3.0 I/O
+ Perfect for home media server or home file server
+ Easy-to-remove dust filter
Negatives
- HDD cage position limits GPU compatibility
- High GPU temperature when load
- Front fan should be a 220mm diameter case fan
- Rubber coating finish is a fingerprint magnet, and easily scratched too
In early days, building an ITX rig was a lot more challenging due to the difficulty of keeping everything cool in the limited space available. Usually you can only cram mid-range CPUs and graphics cards which have lower TDPs in order to maintain a comfortable temperature. Today most high end processors and graphics cards sport lower TDPs compared to their predecessors, allowing most ITX build to feature high end components. I have never built any ITX PCs before, so I took the chance to migrate my current PC from the ATX form factor to an ITX case. The main concern of my build is I need an ITX casing that can fit all three of my hard drives and two SSDs. After browsing around, I found the BitFenix Colossus mini-ITX case, which seemed like one of the most suitable cases for my build, on paper at least. So here we go taking a closer look.
Unboxing
The BitFenix Colossus Mini-ITX comes in a plain brown card box with the BitFenix logo and product name at the front. Take note that BitFenix Colossus has two variants, one which is a full tower, while the unit we have here is the SFF version, which is designed for mini-ITX builds.
At the back, we have diagrams of the casing and highlighted features such as the BitFenix SoftTouch Surface Treatment and SuperSpeed USB 3.0 ports.
On the side, we have the case's specifications in a table.
The BitFenix Colossus Mini-ITX is wrapped in a plastic bag and sandwiched between two fairly thick Styrofoam blocks to protect the case during shipment. But from the picture we can see that the Styrofoam is cracked on one side, but the case was alright so I would say it did its job.
Accessories included in the packaging are a USB 3.0 to USB 2.0 adapter, screws and BitFenix Colossus Mini-ITX's quick installation guide.
Appearance
The BitFenix Colossus Mini-ITX's design is pretty straight forward with the BitFenix logo on the front panel which is rubber coated with BitFenix SofTouch Surface Treatment. There is a small button for the LED lighting system with multiple modes including static red, blue and green color or subtle breathing effect. You get RGB, but sadly it doesn't go through the full spectrum.
The front panel can be opened to expose the 5.25-inch tray if you installed a DVD drive or fan controller there.
Moving to the other side, we have two USB 3.0 ports, microphone and headset jacks, also buttons for on/off and reset.
There isn't much to see here at the back. As we can see, it has one 120mm fan pre-installed and a removable PSU mounting bracket.
The mesh on top panel of the casing is removable by unlocking it simply by sliding the tab. Removing the mesh allows access to install up to two 120mm fans or a 120mm/240mm radiator.
The top and front panel can be completely removed to give you full access to the casing when installing your hardware. From my experience, I do not like this kind of locking mechanism as it easy to break. Do take extra care when taking off the panels.
Moving over to the bottom of the case, the BitFenix Colossus Mini-ITX includes fairly large round rubber feet which not only gives clearance for the PSU fan intake but also keeps the case sturdy in place. There is also a removable dust filter for PSU.
Once the side panel is off, we can see the case's internal layout. BitFenix Colossus Mini-ITX's motherboard tray is horizontal with four pre-installed M3 riser and two wiring holes for cable managements.
The BitFenix Colossus Mini-ITX supports up to five 3.5-inch hard drives or up to eight 2.5-inch hard drives and a single 5.25-inch drive. The upper hard drive cage is tool-less and removable to give you clearance to install a full-length graphics card. Meanwhile, the bottom drive cage can only be removed by unscrewing six screws under the case.
There are two pre-installed 120mm fans with three-pin connectors at the front and rear of the case.
The circuit for the front panel is attached to the side panel.
This is what it's look like after disassembling the entire BitFenix Colossus Mini-ITX. My first reaction during the unboxing is the weight of this case. The BitFenix Colossus Mini-ITX is heavy despite its size. This is in part due to the side panels that are very thick and weigh in at 1.1kg each.
Specifications

Hardware Configuration
| | |
| --- | --- |
| Processor | Intel Xeon E3-1230V3 |
| Motherboard | Gigabyte H97N-ITX |
| Memory | Kingston Fury DDR3 |
| Storage | Two SSD, Three 3.5-inch HDD |
| Power Supply | AcBel iPower 90M 650W Gold |
| Accesories | |
User Experience
I migrated all of my hardware with a new mini-ITX board from my Cooler Master MasterBox 5 into the BitFenix Colossus Mini-ITX we have here. Installation difficulty is dependent on the amount of hardware you have. In my case, I have a total of three 3.5-inch hard drives and two SSDs. By populating all the hard drive bays, I lose the clearance for a full-length graphics card, so I could only cram in short graphics card that has a maximum length of 180mm.
If you plan on using a ATX form factor power supply, please make sure you are using a semi-modular unit, as the clearance will be very limited here. Luckily enough my Acbel iPower90 power supply fit perfectly in the space provided.
With all the components I have to install; cables management was a nightmare. The most challenging part is to plug all five SATA connectors and route them all to the back of the casing.
After finishing the installation of all the hardware, it's time to check for any design flaws in the case, and I quickly noticed one. The gap between the hard drive cage and graphics card is very close. If only the cage is set around 0.5cm further into the case, and the drive caddies fingers cut, you can install full length graphics cards without any clearance issue. This can be easily fixed with a little DIY skills applied onto the cage, which I'm going to do when I get a chance to do so.
Temperature wise, there are no problems at idle. However its a different story under load. The temperature issue is not from the processor, but the graphics card. As the side panel has no vents, the heat from the graphics card is trapped. With the side panel closed, the max temperature recorded for the GTX 750Ti I was using was at 80 Celsius, and when I opened the side panel the temperature dropped significantly at 56 Celsius on load. I expect a blower type cooler to perform better here. However this can easily be fixed by getting a custom acrylic side panel from Mod'n'Go which can not only fix the heat issue but also help to showcase the innards.
The BitFenix advanced LED lighting system is commendable. The lighting is very bright and spread evenly. But it could be better if it came with full spectrum RGB lighting effects. Can we mod and replace the LED? The short answer is yes. It's not going to be easy, but still doable. The BitFenix SofTouch Surface Treatment found all over the outer surfaces of the BitFenix Colossus Mini-ITX is more of a mixed bag though. It is a common rubber coating finish which I can't honestly say I have great experiences with. Here it is a major fingerprint magnet, and can be quite easily damaged by sharp objects.
Conclusion
BitFenix Colossus Mini-ITX looks great with the illuminated strip running across the case, breaking the monotony of the otherwise plain black case. As it supports up to five 3.5-inch hard drives, BitFenix Colossus Mini-ITX is also a good option for home server builds. BitFenix Colossus Mini-ITX's frame and side panels are excellent. Made of thick steel, they are very solid, sturdy and heavy.
The case loses out on proper GPU compatibility if you want to make full use of the 3.5″ hard drive bays. Also the ventless side panel does no favors to cooling. Some vents would have been great here, but might have marred the clean design BitFenix were aiming for.
There is room of improvement here, so let's hope BitFenix works hard on their upcoming mini-ITX PC cases. One of them is the improvise the HDD cage, if it was only it a little bit deeper, the BitFenix Colossus Mini-ITX will be a great mini-ITX PC case that can fit a full-length graphics card and have all hard drives installed.
I award BitFenix Colossus Mini-ITX with our Silver Pokdeward, after considering all the factors, especially its build quality. The BitFenix Colossus Mini-ITX is priced at RM 389 in retail, and it you interested with the design but using a M-ATX motherboard, you can get the M-ATX version at RM 439.