Acer Malaysia launches the Predator G1 and Predator 17 X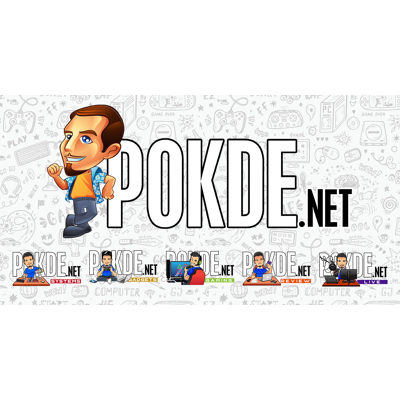 Three months after being unveiled in New York, Acer Malaysia today launched the more powerful Predator G1 and Predator 17 X.
Specially developed for gaming enthusiasts, both the Predator G1 and Predator 17 X have been called true gamers' machines by reviewers overseas. The Predators delivers amazing gaming performance and breakthrough power. Taking gaming to the next level, the Predator G1 and Predator 17 X are NVIDIA GeForce VR-Ready, allowing for gaming with virtual reality (VR) devices from Oculus, HTC Vive, OSVR and StarVR.
Acer Predator G1 Desktop
With its 16-liter body and armor-inspired design, it's equipped with the latest intel 6th generation Core i7-6700 processor and NVIDIA GeForce GTX 1080. Equipped with 16GB of DDR4 memory, the Acer Predator G1 can fit up to 32GB RAM (16GB x 2 DDR4 RAM). Storage wise, it comes with 128GB M.2 SSD, 2TB of SATA HDD, SD-card reader, and a total of 5x USB 3.0 ports and 1 x USB 3.1 at the front.

The Acer Predator is powered up by two power bricks, one each for the CPU and GPU. Both power bricks can supply up to 460Watt (230 watts' x 2) which is sufficient for a non "K" processor and single GTX 1080 graphics card.
To improve the gaming experience, the Predator G1 also features Creative Sound Blaster X-Fi MB5 sound chip for immersive gaming audio also Killer Wireless-AC 1535 and Killer DoubleShot Pro LAN port for lag-free gaming connection.
Measuring 110mm (W) x 358mm (D) x 418mm (H), the Acer Predator G1 is one svelte gaming machine. 10 limited edition Acer Predator G1s will include a custom designed suitcase with the Predator logo, and also comes with a low-profile Predator mechanical gaming keyboard and gaming mouse. The Acer Predator G1 is priced at RM10,999.
Acer Predator 17 X Laptop
The 17-inch gaming laptops from Acer are their new trump cards for high performance mobile gaming. With its fiberglass construction and edgy triangular elements, it definitely looks the part. It isn't all looks though as it comes with exclusive custom-engineered cutting edge triple-fan cooling system. The ultrathin (0.1mm) all-metal AeroBlade fan offers better and superior air-flow to keep the processor and GPU cool and stable, even when overclocked.
With the latest Intel Core i7-6820K processor and NVIDA GeForce GTX 980, the Acer Predator 17 X is a VR ready gaming laptop. The 17.3″ display is an IPS panel with a full HD resolution, offering great gaming performance in most graphically-demanding titles. In the sound department, the Acer Predator comes with the Predator SoundPound 4.2, providing a combination of stellar audio features, including up to four built-in speakers, two powerful subwoofers and Dolby Audio surround sound, ensuring crystal clear audio and rich bass.
With a total of 32GB of DDR4 RAM in 8GB x 4 configuration, it's upgradeable to 64GB of RAM with 4 sticks of 16GB RAM. It packs a lightning fast 256GB PCIe NVME SSD with transfer speed up to 2500MBs and a 1TB of SATA HDD for bulk storage. Other than that it also features a SD-card reader, 1x USB Type C with Thunderbolt 3, USB 3.1 Gen2 10Gbs bandwidth and 4x USB 3.0 ports.
For lag-free and optimized bandwidth gaming experience, the Acer Predator 17 X comes with Killer Wireless AC 1535 and Killer Ethernet E2400 LAN port. You can enjoy up to 3 hours gaming with an 88Wh 6000mAh Li-ion battery pack.
All these specifications are fit into a body measuring in at 423mm (W) x 321.5mm (D) x 44.95mm (H), and weighing 4.55KG.
The Acer Predator 17X priced at RM12,999 and is now available at select authorized Acer resellers nationwide with a free Predator gaming backpack..
For more information, please visit Acer Malaysia's Facebook or call Acer's Product Infoline at 1800-88-1288 (9am – 6pm, Mondays to Fridays).
Pokdepinion: The armor-inspired design on the Acer G1 actually looks very cool and feels very solid. I can't wait to review it if we have the opportunity. The Acer Predator 17 X is almost similar with the Predator 15 that we reviewed before, but with more horsepower in it.